3 Grocery Coupon Apps That Help Me Lower Every Food Bill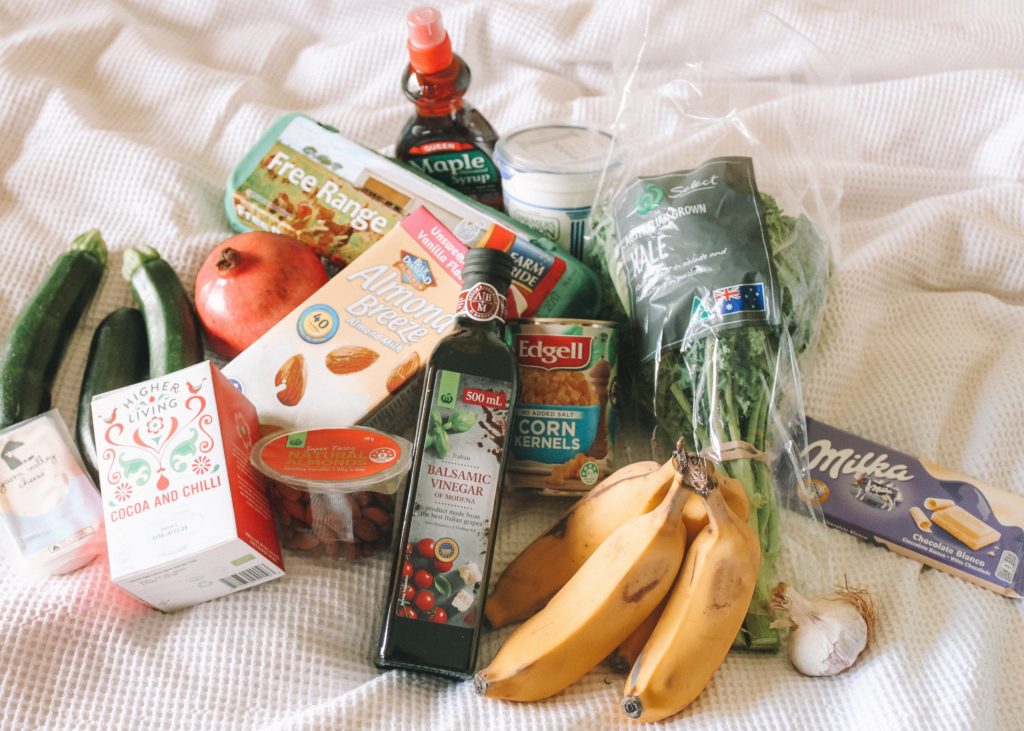 When I was a kid, I'd watch my mother devour the paper every Sunday morning. She'd grab the coupon section and with her little red coupon clipper — which to me was the neatest gadget ever — she'd slice them out, saving them all in her coupon folder.
Thanks to technology, I've now become a 21st-century version of my mother — but instead of walking into the grocery store yielding a coupon folder, I use my cell phone. Couponing (and even better — cash back and grocery coupon apps) have changed the money-saving game for people and frankly, I've become addicted to them. Scanning the barcodes and looking for deals is my weekly quest to see how much I can earn (I even bought a brand new bikini one summer from the money I made from the first app!). If you want to start making your shopping trips worthwhile, I highly suggest downloading these three grocery coupon apps today.
My Top 3 Grocery Coupon Apps For Saving Money On Food
I've been using this app since 2016, and it's honestly changed the game for me. Unlike a normal coupon, which just takes money off your grocery bill, you can actually earn money to spend however you want. You add "offers" of products that you've bought (for example: a bottle of name-brand hot sauce will give you $0.50 cash back) and when you scan your receipt, the amount is credited to your account. Offers can range from $0.10 off of any receipt to $4.00 off protein powder. There's offers for any-brand items, personal care items, and even booze!
New offers are added every Wednesday, so there are always new products to add. And it doesn't just stop at grocery shopping; the app will even give you certain percentages of cash back from online shopping through sites like Amazon, Banana Republic, Bed Bath & Beyond, and more. There's even cash back for booking hotel rooms! When you've earned enough, you can cash out the money in gift card form to dozens of stores, or — my personal favorite — send it to your Venmo or PayPal account, placing the savings straight into your bank account. This app is by far my favorite, and I've earned over $100 since I've started.
#2: Cartwheel (in the Target app)
I can't count the number of times I've somehow found myself in Target with a cart full of items I desperately "needed." More importantly, I can't count the number of times I've been in Target with a friend and they had never heard of Cartwheel. Found within the Target app, Cartwheel shows offers in all sections of the store. Earn 5% off toothpaste, 15% off shoes, or my ultimate favorite, the occasional extra 20% off certain clearance items. (Double savings? Yes, please.) While you don't earn cold hard cash with this app, you do earn money off at checkout (I've saved over $60 on items since I've been using it). Once you've added all your items, just scan the in-app barcode. Target-guilt be gone!
Like Ibotta, this app does earn you cash to spend, and the way to earn it is as simple as walking through a door. Shopkick uses bluetooth technology to detect when you're in a store or near a store entrance. When it senses it, you'll earn "kicks" which translate into dollars over time. You can also scan items within the store, or even scan your receipt if you buy certain items to earn more kicks. Lots of people online have shared their "shopkicking," trips, i.e. spending the day at a mall or shopping center racking up as many kicks as they can. While this is very fun (yes, I've tried it…), it's a bit exhausting. I find it easier to scan items while you're already on an aisle in the grocery store, making it more convenient. There are 43 different gift cards you can choose to redeem your kicks with, from stores like Ulta, Kohls, Starbucks, or Best Buy. You can also get a PayPal credit. While it does take a while to rack up some kicks (I'm currently up to a $10 gift card — trying to reach $25!), it's a very easy passive way to earn money just by walking into the store.
Changing The Way I Grocery Shop
Using a combination of these apps has really changed my shopping game. To earn and save money simply by doing the shopping I normally do, I can feel better about the things I buy, knowing that it's easy to find a deal just around the corner — or rather, at the push of a button.
Victoria Drake is the assistant editor of a major lifestyle magazine located in Richmond, VA. A recent college graduate and currently navigating post-college life, she enjoys vegan cooking, reading, and listening to way too many podcasts on her morning commute. She hopes to start a blog before the end of 2019.
Image via Unsplash
Like this story? Follow The Financial Diet on Facebook, Instagram, and Twitter for daily tips and inspiration, and sign up for our email newsletter here.