3 Professional Hairstylists On What You're Paying Too Much For (& What You Should Spend On Instead)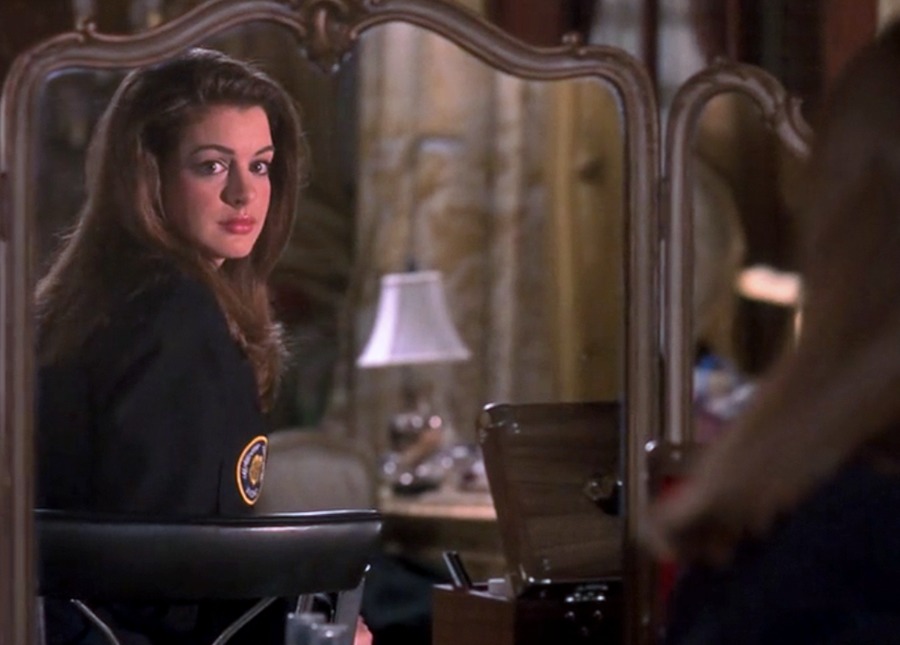 Several years ago, CNN called hair salons a near recession-proof business. This is largely because Census data revealed that during recent times of economic hardship, the number of beauty salons rose approximately 14.4 percent. In other words, no matter what happens, most people are going to find a way to take care of their hair.
Of course, the actual dollar amount people spend at salons varies depending on personal preference and budget, with the latter often having the greater influence, I find. When it comes to my own hair, I consider myself pretty low maintenance because I know I can't afford many of those super fancy, pricier salon treatments. Between $120 highlights and $200 protein treatments, it seems like there are many expensive options on nearly every salon menu. And sure, I know damn well if I had the money, I'd probably spend on these services without batting an eyelash. But as someone who wants to invest in my personal care, but who also cares about sticking to a budget, I have to wonder: are these services are really worth the price tag?
The surefire way to get an honest answer to that question is to ask the experts. I recently reached out to three hair care professionals from different salons to get an honest look at the cost of hair care. I am very fortunate to call Marissa, Betina, and Nicki dear friends of mine, and I am thankful for their willingness to offer me their candid, expert advice. Read on for my Q&A with these awesome ladies to learn more about how to get the most value for your dollar next time you head to the salon, and what to avoid to save your money.
Can you tell me a little bit about your work in hairdressing? How long have you been doing it?
Marissa: I'm a stylist; I mainly focus on cutting and color. I do offer makeup services, as well as perms and styling. But definitely more cutting and color than anything. I've been a stylist for three years. I got started in the industry originally wanting to focus more on makeup services, but after touring schools, I was really intrigued with hairstyling, and once I started to learn the technique and get hands-on experience, I fell in love. After graduating school, I did an apprenticeship for a year and a half and I've been behind the chair in a salon in downtown Stockton, California since October 2017.
Betina: I have been a hairstylist for more than 15 years, and right now I do cuts, color, and event styles. Most of my clients are regulars who have come to me for the better part of the decade, and I am very passionate about what I do.
Nicki: I started out as an assistant (shampooing, cleaning, and being a salon receptionist) while I was in still in school, and after graduating I started renting a space at a mid-level salon outside of Sacramento where I did a lot of cuts and colors. Two years ago, I switched to a blowouts-only salon in the [San Francisco] Bay Area because it was a better opportunity for me. I still do color on the side for friends and loyal clients from back in the day, but for the most part, it's all blowouts.
Why is it that the prices for certain services vary so much at different salons? Is there a real difference between a $15 haircut, a $50, or even an $80 one? Is it BAD to get a $15 haircut? What about color? Should I be hesitant to pay $60 for full highlights when most places charge double?
Marissa: I think a lot of factors come into play when looking at salon service prices: stylist experience, salon location, and the clients' overall experience. I've had $15 haircuts myself and left the salon with wet hair, and on the opposite end, I've had $50 haircuts where the salon serves you refreshments and offers head massages. I think you definitely get what you pay for, and there's the "right" salon fit for every type of client and every type of budget.
I would be more hesitant with color. You're dealing with chemicals on the skin, mixing chemicals, etc. If you have someone who doesn't know what they're doing, you can be seriously injured.
Betina: It could be training. It could be that a stylist (at the $15 lower cost place) doesn't have as much experience, so when they put the color on it doesn't look how you want it to look. But then again, sometimes it's just the quality of the salon itself, not the stylist. Like, some salons are very nice and they offer a lot of things for their employees and their clients. Maybe the place that has more expensive services provides their stylists with a full benefits package that others don't. Other places might give their clients champagne or a hand massage while they're getting their hair done. [In general] I think if a salon is upscale, yeah, sometimes they're better trained. But other times it's really just the salon itself. The way it looks, the amenities. Is there a receptionist? Things like that play into the price a lot.
Nicki: Well, it depends on what you're looking for. I'm not gonna knock the cheap places or big chains because I've gotten plenty of decent haircuts for less than $20 over the years. But they definitely weren't as detailed or neat as some of the higher end places. I can tell you last month I finally got  $120 Deva cut because I have super thick curly hair and wanted to try it out. It was way worth the extra money because the stylist was very meticulous and she took her time with every last strand on my head. I was in there for nearly two hours but I left with my hair feeling so much lighter and easier to style. But to answer your question, the prices are usually higher at a place with more experienced stylists. That doesn't mean someone with less experience is gonna do a bad job, but you're kind of taking a gamble by going with them.
How can a person be sure they're actually getting that quality salon experience that's worth the price tag? What are some things to look for? What about red flags?
Marissa: I would say look at the stylist's work if you can on their Instagram or Facebook, and check their reviews on Yelp. Pay attention to the environment. If it's obviously dirty that's a major red flag.
Betina: So my salon doesn't have all those fancy extras I told you about (like a receptionist or free coffee), but I think we're just as good as somewhere that's much higher end because we have well-trained stylists with years of experience. At the minimum, the place and the stylists should look presentable because they should be proud of what they do.
Nicki: Definitely make sure the place is clean — like, if you walk in and the place has no clients, there shouldn't be hair all over the floor. This is stuff you see in places that are way understaffed or not doing good business. Another thing is whether your stylist actually talks to you before starting on your hair. A lot of times people have expectations for what they want their hair to look like and don't understand that sometimes we can make it close but not exact. But a good stylist will tell you that from the beginning and stay honest with you.
From a cost perspective, what's a product or salon service that you secretly think people pay way too much for?
Marissa: I don't believe that there are services that people pay way too much for, as long as it is a service that they either enjoy receiving or a service that will help the integrity/ appearance of their hair. As far as products go, I think as long as you are using the correct products for your specific hair needs and your stylist is recommending products that will benefit your hair (not just trying to make a sale out of you), then they are worth it.
Betina: Well, I think it's important to look up different prices and consider that location has a LOT more to do with the price than you think. If you live a big city, like San Francisco, L.A., or New York, chances are you're gonna be paying at least $20 or $30 more for the exact same service than if you went somewhere in the suburbs. It definitely pays to go online and compare salons that are at the same level of reviews because convenience does get built into the cost. But I think where people waste the most money is when they buy a bunch of (cheap) products that aren't right for them. It's much better to ask your stylist and pay up front for something like a $30 leave-in conditioner that you know works on your hair than to spend $8 or $10 several times over the course of a few months on stuff that does nothing for you. All of it adds up!
Nicki: Definitely deep conditioning treatments! I get that it feels great to post your new shiny hair on your Instagram right away. But if money is really an issue, I would skip it entirely because they usually cost like $20 or more depending on where you go. And if you really want that super soft, supermodel look you can go to your local beauty supply and buy deep conditioning packets there for less than $10. And honestly, I'd also have to say blowouts. I can't believe it when I hear people pay in the triple digits for them!! At my salon, we use top-of-the-line dryers, amazing products, and charge between $45 and $70 at most, and my clients always leave with silky, beautiful hair. I've also seen some really really good tutorials on YouTube. And if you've got a really nice blow dryer at home (I use a GHD), a round brush, and a lot of free time to practice, then there's no reason to pay extra to have it done by someone else, unless you're really trying feel like you're getting pampered.
What's a splurge that's always worth it?
Marissa: I would say that adding on a deep conditioning service is always worth it — no matter what condition your hair is in, a deep conditioner always makes a difference in feel and appearance and it is a very relaxing experience
Betina: Regular haircuts or trims every eight weeks! They're the best thing you can do for your hair. Make them a part of your routine because they make a difference. Healthy hair all year round is better than splurging on a treatment once a year. And just to touch on products a little, let me say this: We use Kérastase at my salon, and I personally don't even use it on myself because it's way too expensive. And sometimes I do feel guilty selling it to my clients. But I was taking a class recently and someone told me to think about it like this. You might go into a salon and pay something like $150 to have your hair colored and look amazing; that's a splurge for most people. And after paying all this money to look nice, only for you to strip that color with like a $1.98 shampoo that's full of chemicals, you end up back in the chair paying for a touch-up sooner than you normally would. So like if you're gonna pay good money for your hair, it makes sense to pay the extra money on products to maintain it. A $50 bottle of leave-in conditioner might seem like a lot, but the potency of these products is so strong that a little goes a long way every time you use them.
Nicki: I mean like everything else, it depends on your hair type. I already said my Deva Cut was way worth it for me. And even though I don't work at a Deva salon, I think everyone with curly hair should invest and get one!! It is life-changing! But I think that applies to all hair types. It's worth it to spend money on a really detailed cut where the stylist takes their time. I think that's way better than spending hella money on highlights or a color that you're gonna have to touch up every few weeks.
Could you recommend any drugstore-level brands that women can buy without sacrificing quality?
Marissa: I don't recommend drugstore products; however, if that is your only option as a customer, I would just recommend to educate yourself. Brands — especially big name ones — can be very misleading. Know what the ingredients are and how they will affect your hair/ scalp.
Betina: You know, my clients ask me this all the time and honestly, I don't know what to say because I usually get my products from the salon. Though I will say I have some Trader Joe's brand shampoo in my own house right now that works perfectly okay. The truth is with drugstore products, it really is trial and error because everyone's hair is going to react differently to the chemicals.
Nicki: Yes! Shea Moisture is the shit and great for women with curly hair. Same with Miss Jessie. I also love Lush products because they are 100% made from all natural ingredients, and they let you take samples! Also, the It's a 10 brand has the best leave-in conditioner for anyone that does regular heat styling.
How can someone treat themselves to a good salon experience while on a tight budget?
Marissa: [For anyone looking to try something new] A great low-maintenance service for women is balayage; it's a form of hair lightening that creates a soft, airbrushed look while adding dimension. This service is low maintenance because the touch-ups can be stretched out since there are no harsh lines.
If you're on a budget, let [your stylist] know! We are more than happy to work with budgets while still giving you a form of what you're looking for.
Betina: Ask around, and like I said before, sometimes traveling five miles away from busy areas can make a huge difference in the price.
Nicki: The best place to go to get any work done to your hair if you're not crazy picky is a beauty school. A lot of these places will charge as low as $18 for a cut, and $50 for highlights. Yeah, you're taking a chance, but you also have to remember these are students who are being observed and want to do a good job. It's not like they're going to deliberately be careless and f**k up your hair. They generally know what they're doing.
Also, check Facebook. At my old salon, we used to put up discounts for new clients and regulars all the time, and I'm sure other places probably do the same.
Do you have any final words of advice or anything else you wish regular people knew about hair care or salons in general?
Marissa: I think people are being exposed to a lot more in the hair industry these days thanks to social media. People are seeing how much goes into projects and transformations. I hope that people can understand how much work goes into hair: continuing education, taking classes to keep up to date on the newest trends. These are things we pay for, to attend on our personal days off, in order to better our work and offer our clients the best that we can. To be patient when doing a big service — sometimes depending on what the goal is they may be in the salon for five+ hours. I always explain this to my clients when I think it is a possibility. Even though we love what we do, at the end of the day it is still our career and our livelihood. We don't get the benefits or the working hours of a "normal" job. We don't keep 100% of what we charge — we're lucky to take home 40% if that after product cost, taxes, etc. So trying to bargain as far as pricing goes takes more away from that.
Betina: Stop using box dyes! They will end up costing you more money! I know it sounds like a great idea to only pay $11 to color your own hair, but then when you have to come in for a $150 color correction service, you have to ask yourself if it's really worth it. A root touch up here and there is fine if you have really fast growing grey (and even then you shouldn't do it!), but it really isn't a good idea to try and do your whole head without the proper training.
Nicki: I'd say people need to know that what works for someone else might not work for them and vice versa. But trust your stylist!! We are here to help you look your best, so make sure you're communicating with us about what you want.
Savanna is a freelance writer in Northern California whose hobbies include all things theater and dog-related. She hopes for a world where avocados will be included in the price of her entrée and a 12-step program is widely available to people who obsessively collect air miles. Follow her on Twitter here.
Image via Netflix