4 Things I'll Never Again Pay NYC Prices For After Living Abroad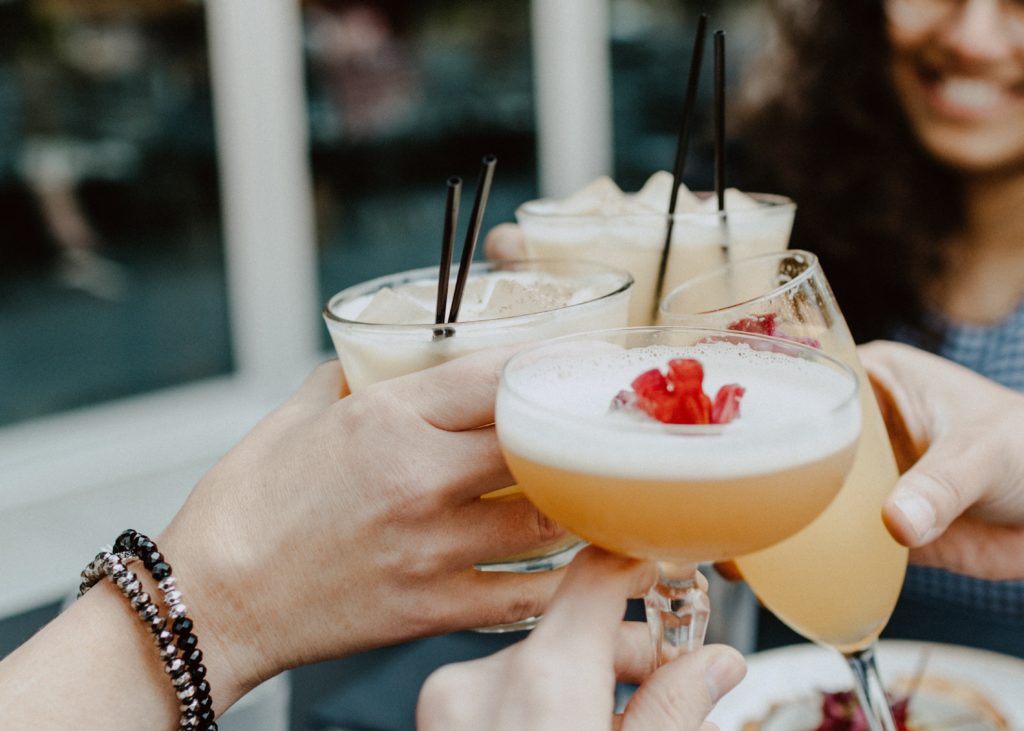 New York City is famous primarily for three things: pizza, rude drivers, and being extraordinarily expensive. It comes with the territory to pay big prices for every little thing, and it's easy to become desensitized to shelling out big bucks for food, transportation, socializing, and basically breathing Manhattan air.
Some months ago, I moved from Lower Manhattan to Mexico City, where the climate and cost of living are a bit friendlier. New York is, well, New York, and some things are just going to cost more. It's a fact as certain as the MTA will be delayed when you're running late for a meeting. But since revisiting New York City, I've come to realize that there are simply some things that my wallet's conscience cannot abide. Mexico City has shown me the light, and there's no going back.   
1. Dating
NYC: ~$60 USD for drinks for two
CDMX: ~$15 to explore and enjoy the city
As if dating isn't painful enough, the sheer cost of it adds insult to injury for New Yorkers looking for love. Whether it's the late working hours, unfavorable weather, or sheer overload and exhaustion brought upon us by dating apps, we tend to get stuck in a revolving door oiled by alcohol — expensive alcohol. The fallback first date of drinks at a swanky cocktail bar, maybe some dinner, and maybe an Uber ride home the next morning (I'm an optimist) can run up quite a tab.
Besides the fact that drinks, food, and Ubers simply cost less here, there are more accessible options beyond "let's grab drinks" if you desire to spend some time with a handsome stranger. In general, the work/life balance is much more manageable in Mexico City, freeing up more flexible free time for fraternizing. And with that, options. Instead of hiding away in a dimly lit bar, here you can avoid awkward conversation by stuffing your mouth all night on a street taco tour. (Mezcal flask highly encouraged here.) The gorgeous parks offer paths for strolling and secluded benches for…talking. For the very brave, you can show off your dancing skills at a salsa club. Or you can see the entire city below while you tour the only true castle in North America, for a slightly more royal version of the classic Ikea date. The national cinema offers free outdoor films to cozy up to on balmy nights. And if your date doesn't go so well? A 24-hour churro shop will be there for you.  
2. Astounding pastries
NYC: ~$12 USD for 3 pastries
CDMX: ~$2.50 USD for 3 pastries
It seems that of late, NYC's bakeries are bursting with inventive new items faster than you can say "croissant sneakers". Undeniably delicious and Instagrammable though these treats may be, the hype has reached an all-time high with each new item coronated with a stylized Instagram announcement like it was the new royal baby. They can come with a pretty price, too.
The pastelerias (pastry shops) and panaderias (bakeries) of Mexico City turn the precious NYC spots on their heads. Almost every corner has a shop dedicated to daily breads and pastries, and a few local chains around the city are bonafide wonderlands of pastries. These places require you to choose your bread destiny via tongs and a gigantic tray, basically mandating a modest personal mountain. The trouble is choosing from the wall-to-wall tables piled high with treats like conchas, sugar-dusted besos, and pockets stuffed with fruit, cheese, cream, and more. Personally, the highlight of these visits is ogling others' particularly impressive stacked trays that will be expertly twirled into paper, wrapped up, and taken home to a family with a more acceptable bread-to-person ratio. While they might not be the most delicious pastries you'll ever eat, the fun is choosing a variety and ending the day by sharing them with coffee — and better believe I'm in favor of any lifestyle that encourages eating more pastry.
There's also a growing gourmet pastry scene taking root in the city. Famed Panaderia Rosetta is already a destination, with truly wonderful creations including a respectable whole wheat honey croissant, a soul-penetrating guava and cheese pastry, and of course the rosemary roll that begs the question: why eat anything else? It also doesn't hurt (although my jeans might disagree) that this place is a block from my apartment.
3. Fitness
NYC: $80 USD average gym membership
CDMX: $0 USD
In New York, I submit to sharing fluorescent sweaty rooms with tank bros, placated by my trusty Nexflix app. And I've maneuvered my way into enough of my friends' Equinox memberships to know the feeling of needing to dress up just to get a workout in. But Mexico City has a clear advantage in this realm: beautiful weather. Here, exercise is done right out in the open, free from egos and definitely free from the tank bros.
Since living here, I've shocked myself by converting to running. With one of the largest parks in the Western hemisphere (the largest in Latin America), the "lungs of the city" is a lush spot with limitless routes and doubles as a fun tour around the park's museums, street fairs, sculpture gardens, and waterways. Bonus points for keeping pesos in your shoe to buy plantain chips and enjoy a little break. The parks also have these little ingenious exercise areas that have virtually any kind of equipment you might need, including a manual elliptical. They're colorful, clean, and populated by all walks of life and ages. It's a laid-back, welcoming environment that makes for a less self-conscious workout experience.
And even more important than the exercise itself are morning runs in my local park that provide the most excellent people watching. I've trotted past hushed yogi meetings, hilariously color-coordinated jazzercise groups, lovers sharing goodbyes before the workday begins, and once, in a terrifying turn of events, a clown poised on a bench carefully applying his own makeup. Plus, the morning cacophony of uniformed school children, crowds huddled around tamale vendors, and the siren call of the pastry bicycles all make for a fun and energizing entry into the day.  
4. Tacos
NYC: ~$12 USD for 3 tacos
CDMX: ~$2.50 USD for 3 tacos
If anything should be taken from this post, it's my plea to New York to step up its taco game. I'm a believer in the unabashed lardiness that is Los Tacos No. 1, despite the fact that you must fight the Chelsea Market crowds and then brave their own considerable line. In fact, I posit that those tacos are the best in the city (we can fight about it in the comments). And sure, there are takeout joints like Otto's Tacos and Taqueria Diana, but once you order enough to make a sufficient meal, it's no longer such a cheap option.
While tacos might seem like an obvious point of difference once you cross the border, it really goes much deeper than just having access to better or cheaper tacos. If there's one thing I've learned from living here, it's that street food is the ubiquitous, pulsing heart of Mexico City. And taquerias are the center of it. From midday into the middle of the night, sidewalks and street corners are dotted with tented grills, tiny standalone vestibules, and slim openings in the city walls from which tantalizing smells escape and stop you in your tracks. Hot meat falls gracefully from trompos of al pastor, is lifted from steaming pots and hacked into tiny morsels for campechano, and generously measured from bowls onto the flattop. Beyond serving up a tasty and cheap meal, taqueros provide the special shared experience of clustering around the sidewalk with strangers, chowing down while comparing salsa fearlessness, then washing it down with a (real) Coca Cola to be on your merry way.
*****
Lest you believe that I'm simply a New York hater who's overly aggressive about pastry, I can assure you that couldn't be farther from the truth. Traveling (and certainly living) in another country brings your own culture and practices into sharper focus, highlighting the beloved along with the bad. I mourn Mexico City's lack of soup dumplings, long for the company of the MTA's inevitable weirdos, and search for more diversity in the faces of passersby. New York City is expensive, but it promises that if you invest yourself, it will pay you back in spades. Even if that means sometimes suffering through one more evening talking about your favorite brunch spot over $15 cocktails.
Sasha Ganeles is a freelance writer and brand storyteller who loves to experience culture through the traditions of food. She traded in New York's bagels and is exploring Mexico City one taqueria at a time. She can be reached at sjganeles@gmail.com. 
Image via Unsplash
Like this story? Follow The Financial Diet on Facebook, Instagram, and Twitter for daily tips and inspiration, and sign up for our email newsletter here.