4 Ways To Get Your Travel Fix When You Can't Go Anywhere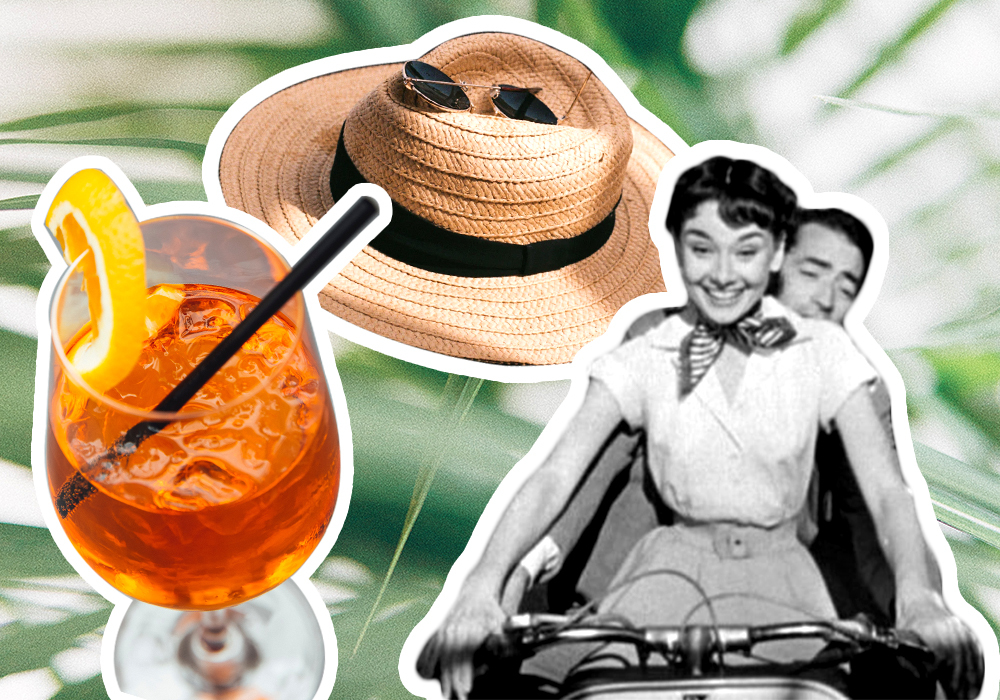 With stay-at-home orders and social distancing measures in place, traveling isn't an option for most people right now. But if you're missing the adventure of travel — seeing new places and getting excited about fun, new experiences — there are ways to recreate that feeling from home. It just takes some creativity and a little imagination.
Below are four examples of ways to get your travel fix even while in quarantine.
1. Revisit old photos from past trips.
An easy way to lift my spirits is looking at old photos of trips I've already taken. 
For example, after a really great trip to NYC a few years ago, I found it fun to make a collage with photos from the weekend and print them to hang up in my bedroom. That way, every day, I'd be reminded of those positive memories.
Similarly, if you're missing the experience of travel right now, try to look through old photo albums — physical or digital — from trips you've taken over the years. See if there are any pictures that you're particularly fond of, and consider printing them. You could also simply set them as the wallpaper on your phone or computer to get that daily reminder.
If you're more of a digital person, I find that Apple Photos is particularly helpful here. The app automatically creates handy photo albums and slideshows from your past trips to make the whole process simple. Now is the perfect time to revisit those trips and the memories that came with them.
2. Watch some travel-centric movies.
Another way to appeal to your wanderlust? Watch travel-centric movies. Midnight in Paris (2011) comes to mind as an example, offering a romantic glimpse into the Parisian aesthetic. 
If you need some inspiration to get started, Condé Nast Traveler has an extensive list of their top 50 travel movies of all time, which includes classics like Easy Rider (1969) and Amélie (2001). See if you can find a few titles that pique your interest.
Not only does watching a film set in an exciting destination appeal to your travel itch, but getting wrapped up in the storyline is also a welcome distraction. Think of a few of your top travel destinations and see if you can find relevant movies to let you explore from the comfort of your living room.  
3. Take a virtual travel tour.
Another interesting alternative to hopping on a plane is to take a virtual travel tour. As long as you have a digital device available — whether it's a cell phone, tablet, computer, or compatible TV — you can instantly transport yourself to attractions across the world. Here are some examples of destinations that offer online tours:
And these are just a few! Even just a simple search on YouTube for "virtual travel tour" yields plenty of examples, like videos exploring Sedona, Rome, Venice, and London. Many videos are essentially virtual walking tours, while others are full-fledged documentaries. 
This is an emerging feature in the tourism industry and is especially useful during social distancing. There's no need to feel limited to your home and your current city. As long as you have an internet connection, you can explore endlessly with virtual travel tours.
4. Start planning your dream vacation.
Another way to get your travel fix is to start researching and planning a future trip. Planning a dream vacation gives you something to look forward to — and that anticipation is just as fun as taking the trip itself.
Ask yourself, if I could go anywhere right now, where would it be? While it may not be wise to actually purchase plane tickets this minute since everything is so uncertain, there's no harm in researching different hotels, local attractions, hikes, or walking tours you'd like to experience in the future.
Airbnb is particularly useful for this since they offer more than accommodations. While you can still use their site or app to find a nice hotel or apartment to stay in, they also list different "Experiences" which include niche walking tours, food markets, or even custom photoshoots.
Keep in mind: The site has temporarily halted all in-person experiences for the time being, but you can still research some popular activities you'd like to book once quarantine is over. And, similar to virtual travel tours, Airbnb is also currently offering "Online Experiences" to purchase, which include digital activities like streamed wine classes, Buddhist meditations, and live concerts.
You could also use sites like Kayak to search for pricing in terms of flights, accommodations, and even rental cars. Again, while it may not make sense to actually purchase these things at the moment, you can get a feel for different prices from various airlines and companies.
Planning a trip is a really engaging activity. And during these difficult times, just keeping ourselves focused on a single task can be healing. So, even if you don't end up taking the trip for a while, it's still valuable to spend time researching it — as long as you're keeping busy and entertained, it's worth the effort.
Mercedes Killeen is a Toronto-based freelance writer and editor. You can learn more about her work, and order her freelance services, at mercedeskilleen.com. 
Like this story? Follow The Financial Diet on Facebook, Instagram, and Twitter for daily tips and inspiration, and sign up for our email newsletter here.