5 Decadent, Instagrammable Food Trends To Try This Weekend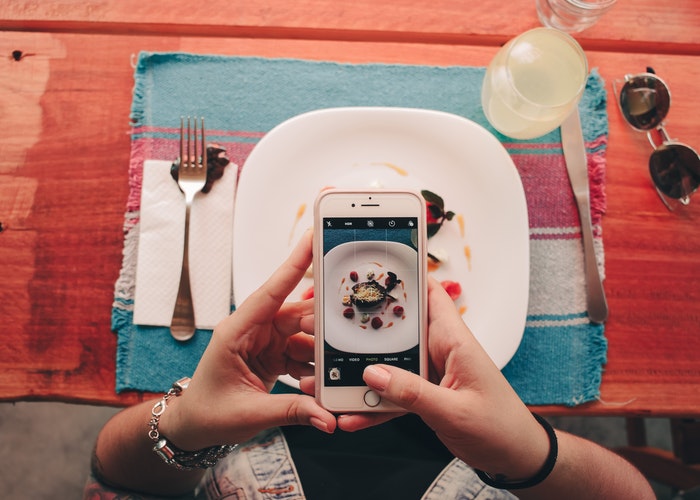 With everyone cooking at home a lot more than usual, some fantastic and fun food recipes are taking over social media. Why not give them a try?
We're not suggesting you do it for the 'gram, but if you're going to make something pretty, we don't blame you for sharing. And if you're yearning for a creative and productive outlet this weekend, try testing out one of the below food trends — they're as photogenic as they are delicious. (And if you give them a try, tag us and let us know how it went!)
Whipped Coffee
Perhaps the most popular food trend right now, this easy to make whipped coffee is all over your TikTok and Instagram feed. Otherwise known as dalgona coffee, this light and sweet treat requires few ingredients and little time. You simply need sugar, water, instant coffee, and milk. Learn more about how to make this fun drink here.
Sourdough Bread
Sourdough bread is having a moment. While not exactly simple to make, sourdough bread is the perfect entryway into the world of baking. This delightful snack takes a few days to make–but it's well worth the wait. When it's ready, be prepared to finish it in one sitting. Try a recipe out here.
Homemade Ginger Beer
All your at-home liquor dreams are coming true–you can now make your own beer right from home! This easy to make, alcoholic drink is created through fermenting sugar, water, and ginger.  It'll take about 5 days following this recipe, so why not start on Monday and enjoy on Saturday? If you're looking for a non-alcoholic version or, as an alternative, ginger tea, check out this recipe instead.
Whipped Strawberry Milk
The cool niece of whipped coffee, this delightful pick-me-up tastes beautiful and fresh. Try using a strawberry milk powder and heavy whipping cream to whip up this fun drink. Bonus points if you serve this bright treat with the milk powder around the glass rim! Follow a quick tutorial here. 
Deep Dish Cookie
The dessert to end all desserts–this deep-dish cookie is a frequent flyer on the dessert menus of your favorite restaurants. What better time to test out making it on your own? This recipe calls for a number of ingredients, but if you're used to making brownies, cookies, or other baked goods from scratch, you'll likely have them all on-hand. You can bake this beautiful dessert straight inside your favorite skillet for about 25 minutes before you let it cool. Try for yourself here. And for an elevated version, try the above stuffed deep-dish cookie recipe from Kitchen 335.
There is perhaps no better way to get yourself out of a cooking rut than to try an off-the-wall, trending recipe that you love. If none of these recipes speak to you at the moment, try searching #foodrecipes on TikTok and you're sure to find a quick tutorial on something yummy. Best of luck on your culinary adventures! 
Simplicity Bryan is deeply entrenched in the worlds of self-help, gratitude, personal finance, and organization. She's happiest paddleboarding with her pup and storytelling with a purpose. You can follow her here.
Image via Pexels
Like this story? Follow The Financial Diet on Facebook, Instagram, and Twitter for daily tips and inspiration, and sign up for our email newsletter here.