5 Takeout Favorites You Can Easily Make At Home For Less Than $5 A Serving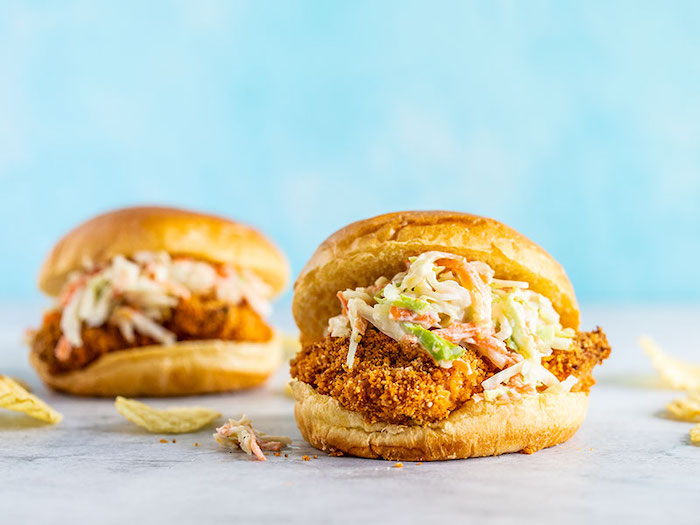 Welcome to our series, Eat Better On Any Budget! We've teamed up with Beth Moncel of Budget Bytes to share some of her favorite, most cost-effective recipes with our readers. Below, Beth has rounded up five delicious and easy-to-make dupes for your favorite takeout meals. If you haven't already, check out Beth's episode of The Financial Confessions!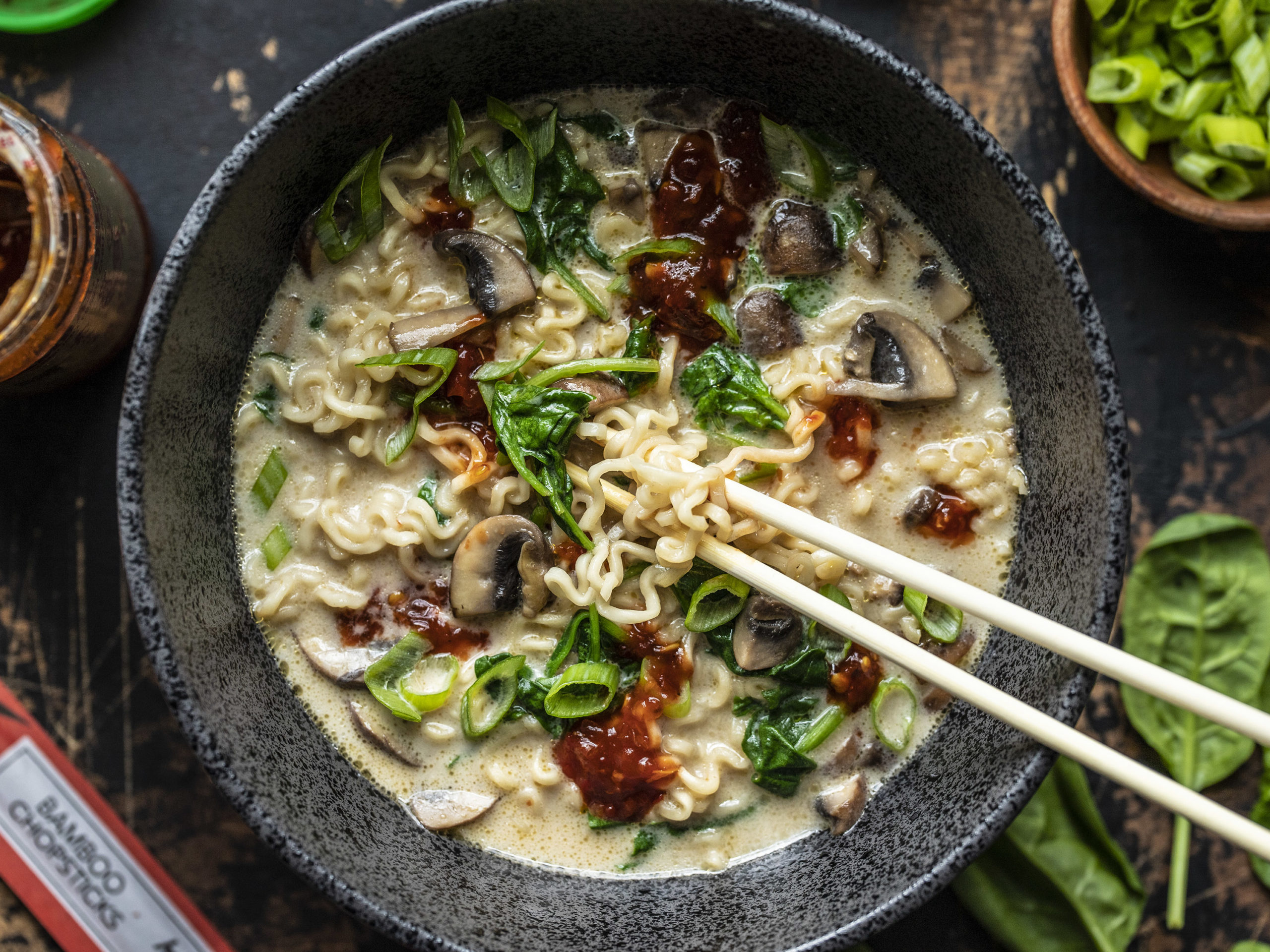 The simple addition of coconut milk transforms a regular bowl of budget ramen into an indulgent, restaurant-worthy meal.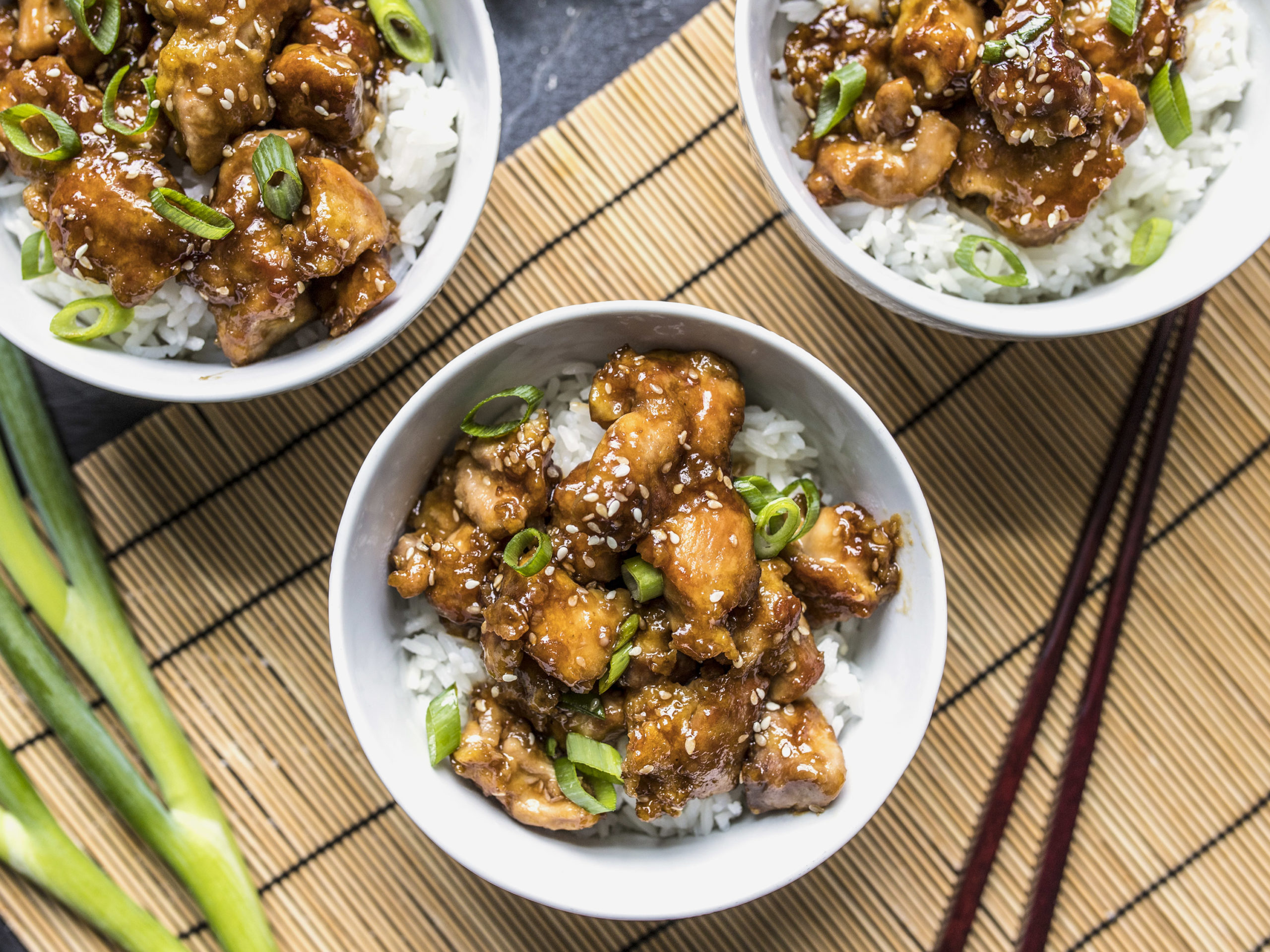 You can make your own sesame chicken, with no mystery ingredients, in less time than it takes to order delivery!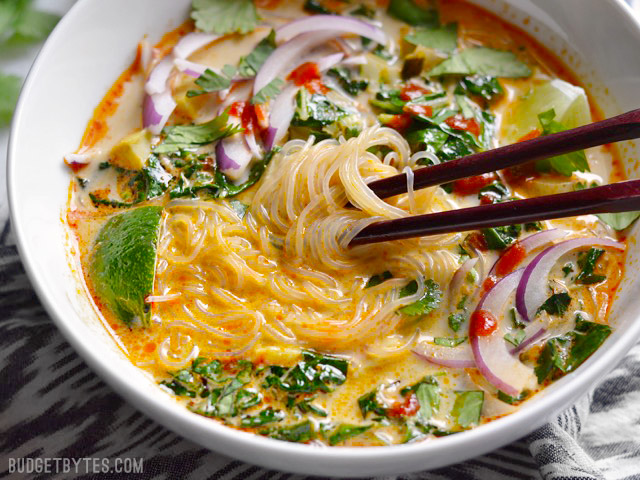 Toss whatever vegetables you have on hand into this luscious broth made with Thai red curry paste and creamy coconut milk. It's fast, creamy, and has so much flavor. You won't believe this came out of your kitchen.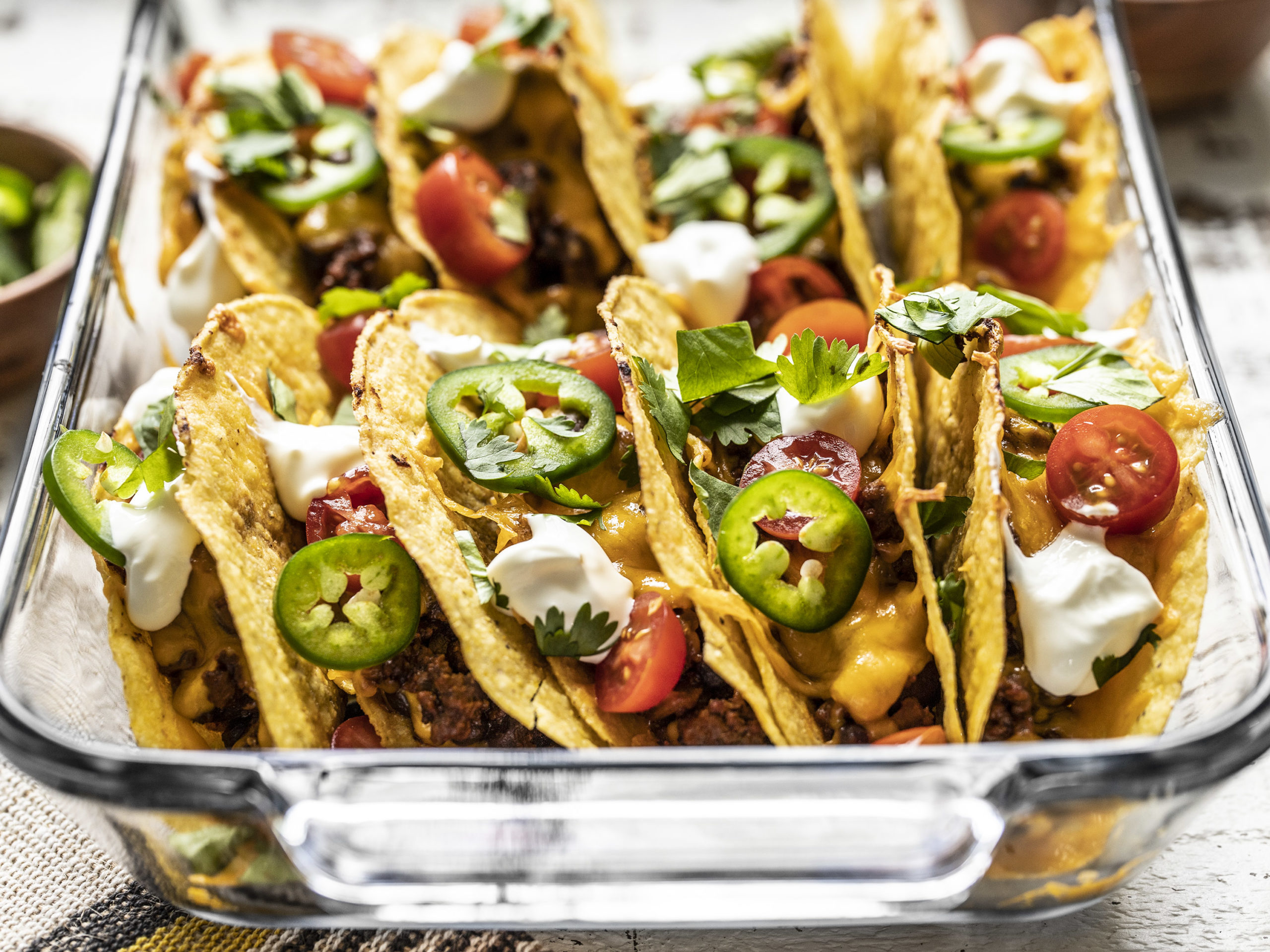 Crunchy tacos are taken to the next level by baking the filled tacos for an extra crunchy and toasty corn flavor. You won't get tacos this good at the "bell."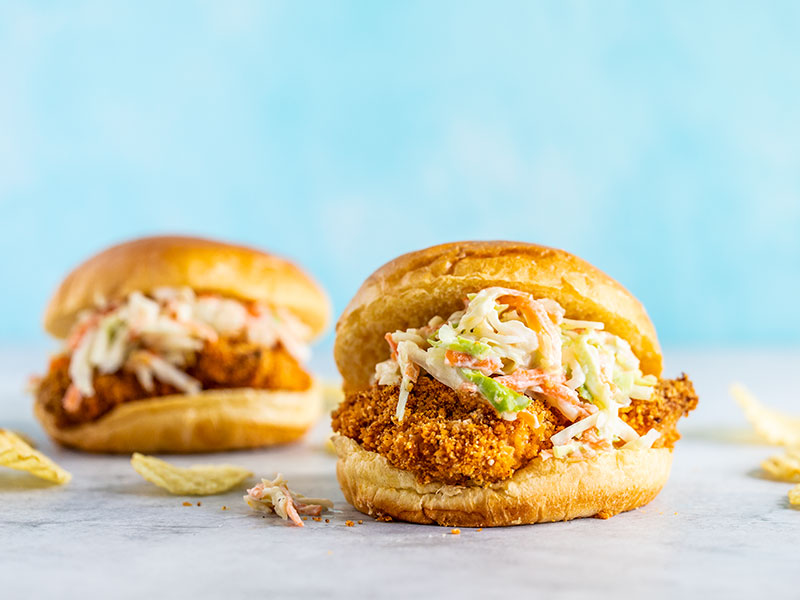 Tender chicken breasts are coated in a spicy mix and baked until brown and crispy, then topped with a simple homemade slaw for a chicken sandwich that rivals anything you'll get at a drive-through.   
Like this story? Follow The Financial Diet on Facebook, Instagram, and Twitter for daily tips and inspiration, and sign up for our email newsletter here.