5 Items That Made Me Feel Like A Professional, Even Before I Was One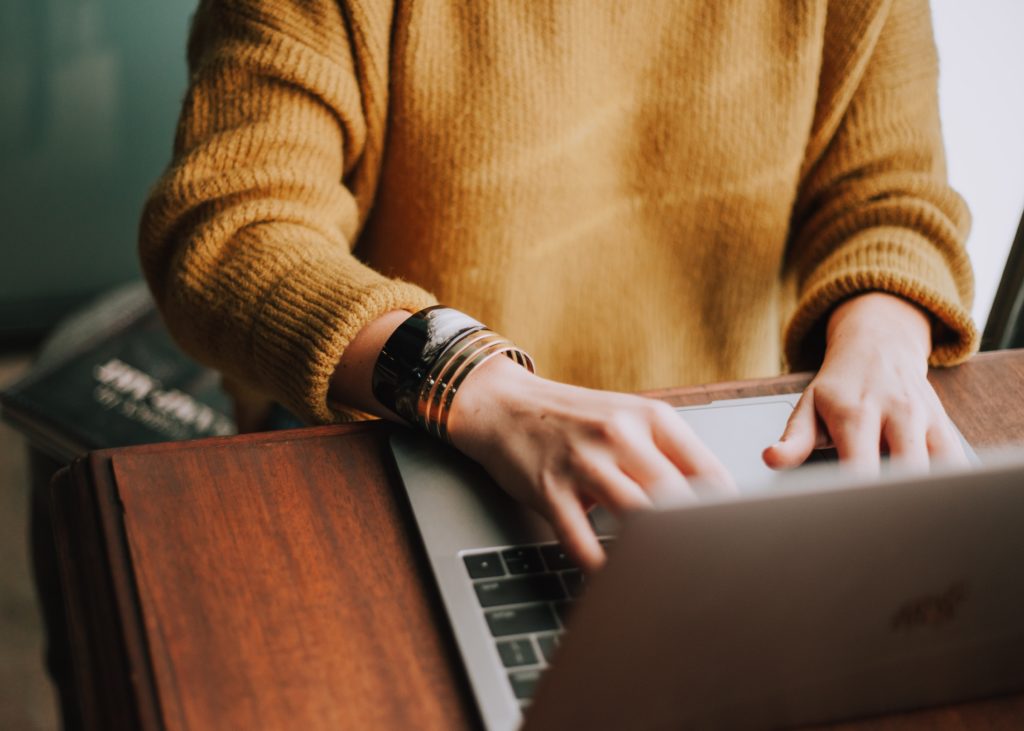 "Dress for the job you want, not the one you have."
College students often hear this infamous phrase as graduation rolls around. Although talent, experience, and ambition are large factors when it comes to nailing an interview and receiving an offer, it's important to remember that the impression and overall vibe you exert to a potential employer can also play a role. And yes, that includes your fashion. 
I am very privileged to never have worked a typical high schooler job, stacking boxes or bagging groceries. However, at the age of 18, with no prior experience, I was thrust into the complex world of journalism. It's easy to feel inferior working alongside those whose jobs have been glamorized in the media countless times before. I made the choice to hide my age, nervous that editors would be hesitant to work with me knowing I had just started my college career.
What I quickly learned was that I needed to look and feel like a professional to be treated like one. And to accomplish this, as an 18-year-old with little experience and nearly no connections, I resorted to the one thing I knew I was great at: shopping. With the help of the following purchases, I felt confident, prepared, and, most of all, like a working professional.
1. My Custom Notepad and Pen
Every journalist needs the perfect notepad and pen — they're truly writing essentials, in my opinion. And I didn't just want any notepad and pen from the drugstore. No, I wanted a fancy, professional-looking pair to give off the vibe that I was extremely serious about my profession (which I absolutely was). And so, I hopped on Google, found the perfect products, and ordered them right away. Now, nearly three years later, I bring my notepad and pen (a new pair, as the originals' lives came to an end) everywhere.
2. My Eyewear
Fake glasses have a bad reputation. Why wear glasses if you have near-perfect vision? My reasoning is simple: glasses make you look smart. I invested in two pairs: one red, one black. At first, I was somewhat hesitant to wear them, so I began asking my friends if the glasses made me seem more intelligent. They all agreed, and so, fake glasses became a part of my everyday look. Today, I have over 10 pairs, all varying in color and style. Whether or not you believe they make me appear to have a high IQ, they most certainly make me feel more professional and mature which, when I was 18-years-old, was something I desperately craved to feel.
3. My Computer
As a writer, having a great computer is a necessity. At the start of my career, I was stuck with an old, barely functioning family laptop that was about to give out at any moment. It weighed about 10 pounds and looked quite awful when I lugged it into the office. I decided very soon that if I wanted to be seen as a professional, I needed a computer that wasn't from the Stone Age. I upgraded to a MacBook Air and honestly, it was one of the best decisions I've made. Not only is it incredibly easy to use, but I'm able to transport it anywhere without a hassle.
4. My Bags
When I started writing, my dream was to one day be published in Teen Vogue. I was obsessed with the site's Editorial Director Phillip Picardi — who now serves as the newly online-only publication's Chief Content Officer — and figured that if I followed in his path, I, too, could wind up at the esteemed Conde Nast brand. So, while binge-watching interviews Picardi had done on YouTube one afternoon, I came across a video documenting his casual work look. And past his BLK DNM blazer and "Oh my god, Becky" t-shirt was that bag.
A gorgeous, pastel blue bag from Coach. Suddenly, I was obsessed. Bags became my new thing, and I invested in over 10 different styles, prepared for any situation. Especially as someone who wears a lot of black, having a strong, stylish bag by my side makes me feel confident and — let's be real — pretty freaking fabulous. Now, whether at school, in the office, or strutting the streets of New York City, you can most definitely find me with a signature bag by my side.
5. My Confidence
Let's face it: No matter how prepared you are and no matter how great you look, at the end of the day, nothing is achievable without confidence. When starting out, I often felt inferior to others in the workplace. But as a young writer — or young professional, for that matter — I had no choice but to muster up confidence in every situation. Confidence cannot be bought. However, fashion sure can make you feel confident, as it's done for me.
I firmly believe that, without confidence, no matter how much experience you have, you cannot be successful. I'm glad I learned this at a young age at the start of my career. Looking and feeling great made me appear to be a seasoned professional, long before I actually was one.
Gianluca Russo is a New York-based freelance writer whose work has been published in BUST Magazine, Brit+Co, Romper, Byrdie, Playbill, Paste Magazine, Dance Spirit Magazine and more. Visit GianlucaRusso.webs.com for more of his work and follow him on Twitter and Instagram.
Image via Unsplash