5 Makeup Products That Have More Uses Than You Think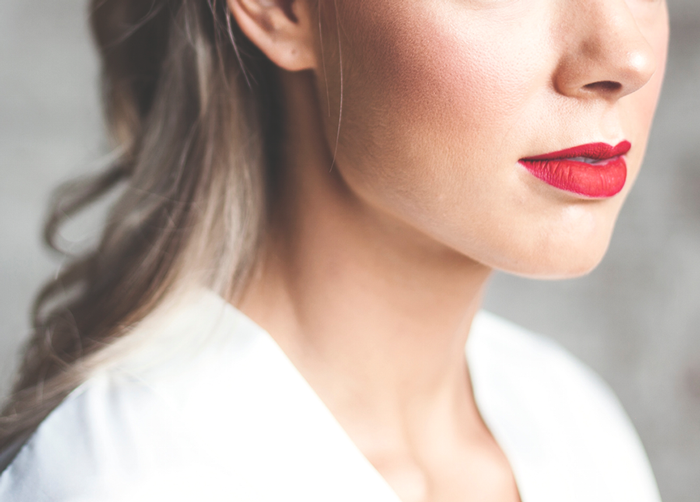 Gone are the days of Instagram-beat, 16 layers of contour, powder, and concealer with a full coverage foundation (unless, of course, you're into that). For many of us, the name of the game for 2017 and beyond is all about minimalistic beauty, multipurpose product, and user-friendliness to get a girl on the go out the door with enough time to stop for coffee and a croissant.
With the case for going micro being strong, it's just not practical to carry an entire make up bag around anymore, especially not with the risk of product explosion. Makeup is just too expensive for a millennial freelancer like me to invest single-use products. Here are some of my must-have products and their multiple uses for easy, breezy beauty in minutes.
1. Balm For Everything
I'm going to start out easy here. You've been carrying lip balm in your pocket since Sandy A. drew the attention of your entire fourth-grade class to your very chapped lips. But are you making the most of this little investment while you lug its weight around?
You can literally use balm for anything in your beauty routine. Dry ends? Split ends? Untamed flyaways? Unkempt eyebrows? Grab your balm. Browsing Instagram on your commute only to become smitten by the glossy eyelid trend? Grab your balm. Highlight not where you want it to be? Grab your balm. Uses are endless. Use them.
Don't have a balm already? My recommendations:
2. Lipstick as blush, eyeshadow
I remember kicking and screaming in potential embarrassment in the glam room before my first dance recital. My mother couldn't locate the blush for my stage makeup and in a pinch took the lipstick she had in her purse and applied it directly and liberally to the apples of my cheeks as I shrieked. Twenty years later and, of course, I now know she had the right idea.
Lipstick, like balm, is your second most versatile product. For a quick composed look, dab a little lipstick on your cheeks and eyes and blend it out. Effortless.
My recommendations:
3. No Brushes, Only Beauty Blenders
Spending $20 a pop, every six months or so, for the iconic Beauty Blender is one of the most important cosmetic investments of a makeup wearer's enlightened life. If you have one, you know it's worth it.
I'm here to tell you…it's even more worth it than you know. Glossier girls may do their make up with their fingers, but when you're as messy as me or just plain interested in a blended look, use your Beauty Blender for your entire routine. From skincare to make up removal, your Beauty Blender can and will do it all (except maybe mascara)
Don't want to spend $20 on a Beauty Blender?
4. Powder As Dry Shampoo
Powder has its place — in beauty history and in our cabinets. You know how to use it on your face, but your hubris may be too strong to anticipate your hair's next-day grease after going out, and I'm telling you now it also works wonders on your hair. Sprinkle a bit on your roots, finger comb, and go. No one else will know — they probably just did the same thing.
My recommendations:

5. Loose pigment for eyeliner, eyebrows, mascara
Once again, you've decided to go through your makeup kit and you have another uncomfortable run-in with the MAC holiday set of loose pigments your well-meaning aunt gave you before 2008. You think you'll toss them finally, but they're too full and they're so pretty and you swear if you just learn how to use them, you'll redeem yourself as a grateful niece.
Possible hours of makeup tutorials and too many mishaps later, loose pigment may plausibly be your enemy. But if you use just a little bit, mixed with your favorite rosewater, oil, or a professional mixing medium, it's your entire make up kit for free.
Lipstick. Blush. Eyeshadow. Put on a spoolie brush (or even just your fingers), it'll plump your lashes. Highlight. Eyeliner.
Don't have a 2008 holiday collection to reach into?
My recommendations:  
Ally is a Leo sun, Aries moon, Cap rising with way too much to Tweet, so she started a career.
Image via Unsplash