5 One-Pot Vegetarian Meals For Easy, No-Mess Dinners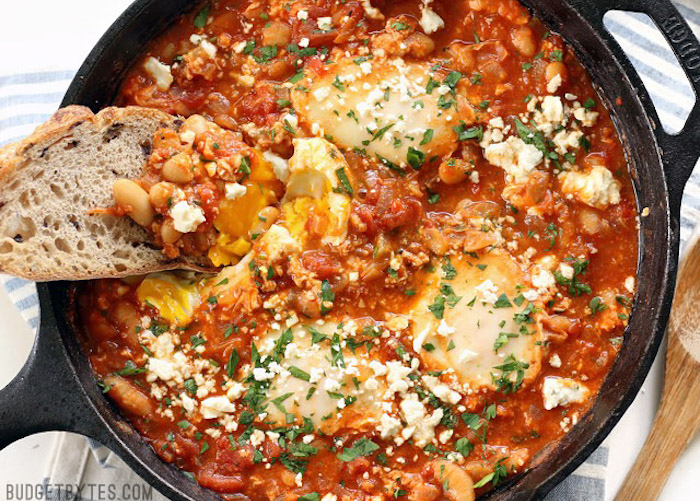 Welcome to our new series, Eat Better On Any Budget!
Every other week, we're teaming up with Beth Moncel of Budget Bytes to share some of her favorite, most cost-effective recipes with our readers. And because you're probably as tired of doing the dishes as we are, this week we wanted to share some one-pot meals. These one-pot vegetarian recipes are so tasty, you'll love them even if you're an omnivore.  (In case you missed it, Beth was also a guest on The Financial Confessions, so don't miss it!)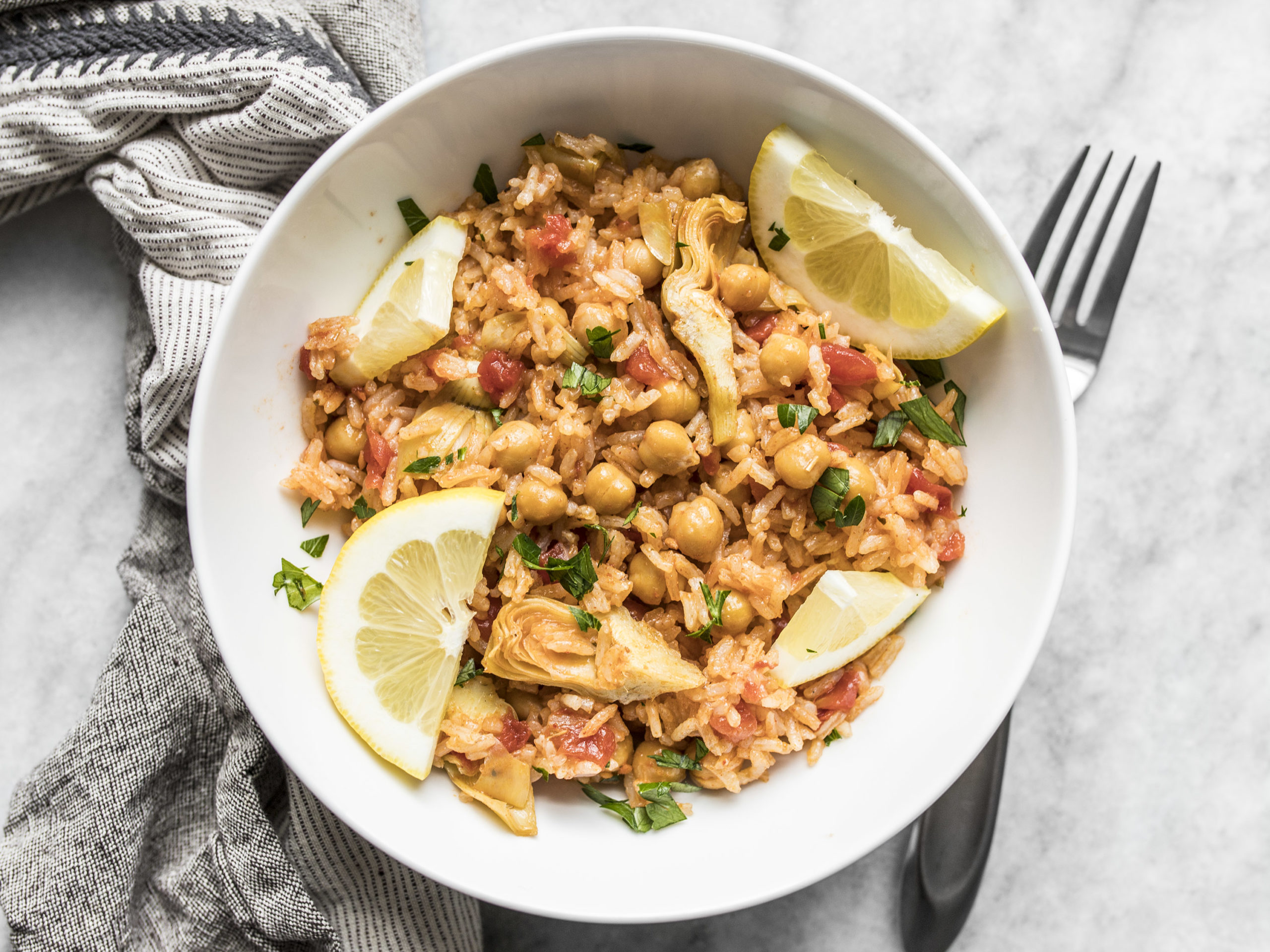 Inspired by Spanish paella, but made totally vegan, this one-pot rice dish has tons of flavor and texture with smoky spices, bright fresh lemon, and briny artichoke hearts.
Cheesy, one-pot comfort food at its best. If you're nostalgic for hamburger helper from your childhood years but are now vegetarian, this recipe will give you your fix!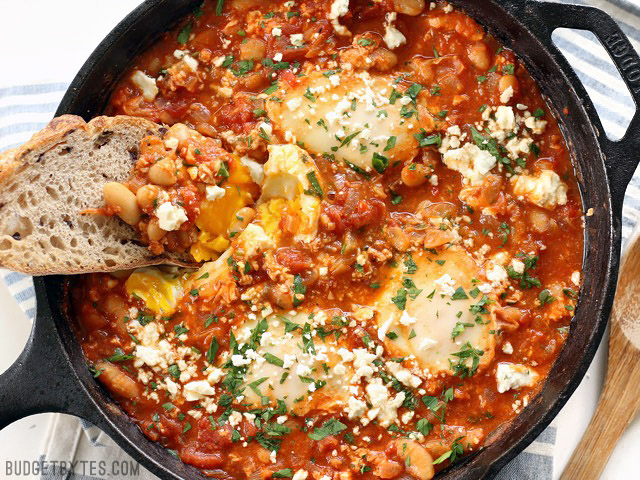 Eggs aren't just for breakfast! When they're simmered in a smoky homemade tomato sauce with white beans for extra protein and fiber, eggs make a great dinner main! Make sure to grab some crusty bread for dipping.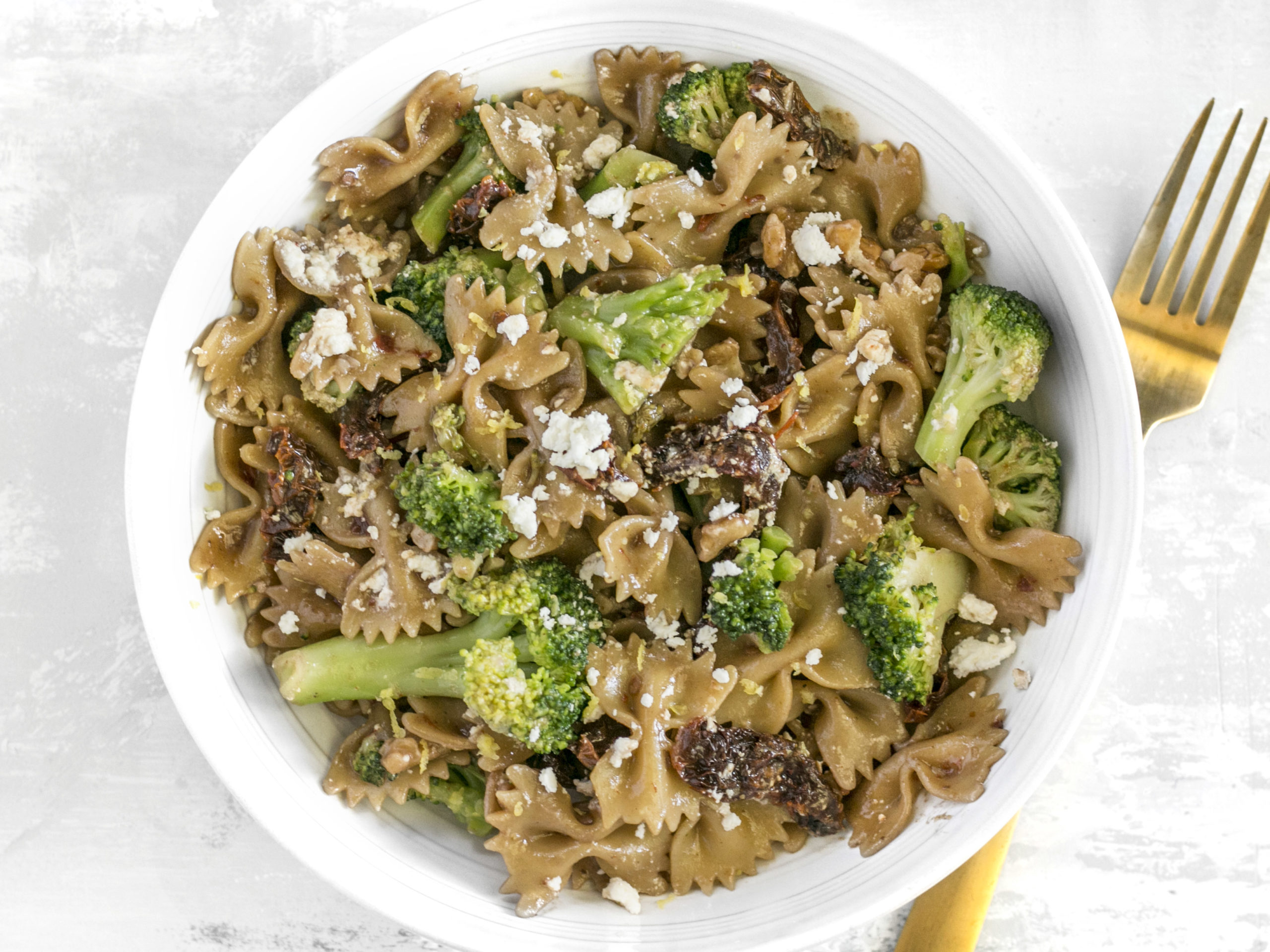 The pasta cooks in broth with sun-dried tomatoes for maximum flavor in this super simple pasta dish with crunchy walnuts, salty feta, and tender broccoli florets.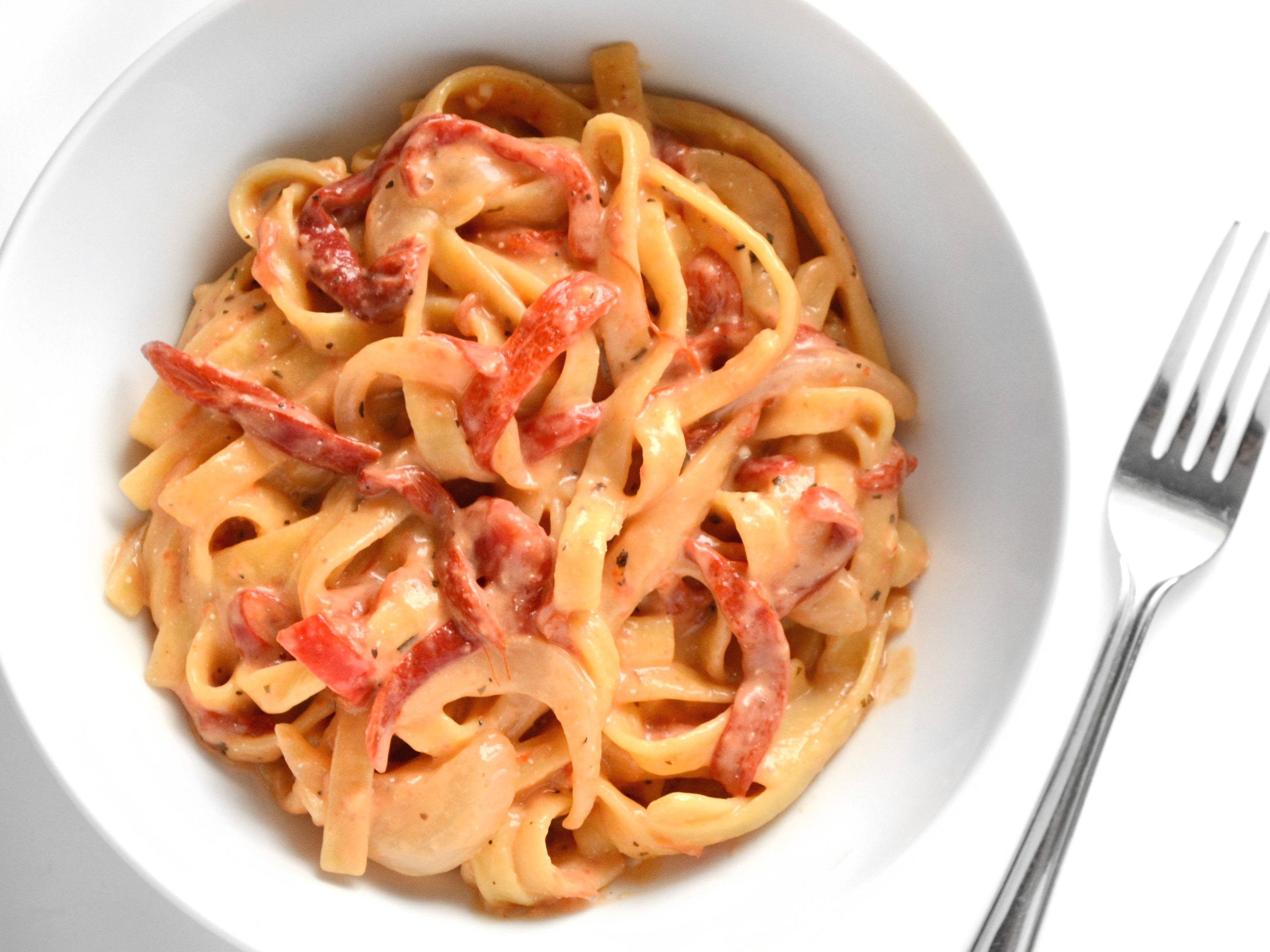 You have the option to go creamy with this roasted red pepper pasta, or skip the cheese at the end and enjoy a vegan red pepper pasta that is every bit as delicious!
Like this story? Follow The Financial Diet on Facebook, Instagram, and Twitter for daily tips and inspiration, and sign up for our email newsletter here.