5 Outfit Combos That Only Look Expensive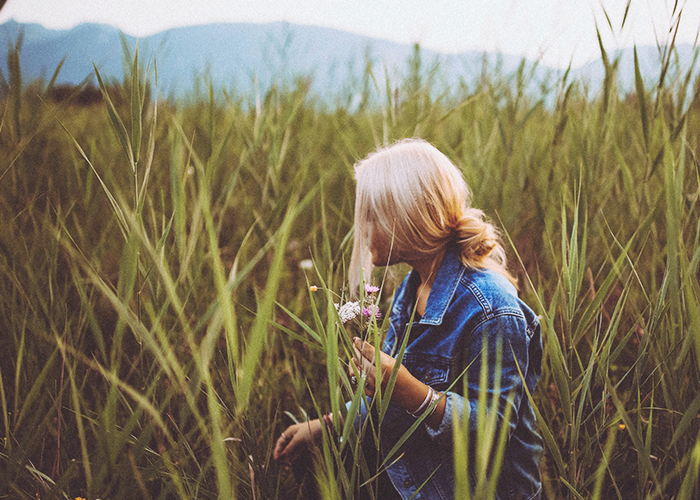 I love fashion and style, which is to say I spend a great deal of time on Pinterest sifting through artfully-styled pictures of models and bloggers wearing clothing that I could probably never afford (or probably wouldn't be willing to shell out for, even if I could afford them). Subsequently, I spend a lot of time putting clothing items in my virtual shopping cart, knowing full well that I'll never ~proceed to checkout~. Wearing outfits that are expensive simply can't be a priority of mine — however, overconsumption of cheap, poorly-made clothing isn't something I'm too keen on, either. I covet the looks nonetheless, and it has always been a pastime of mine to recreate luxe-looking outfits I see on a budget. (I have to keep my style-obsession sustainable somehow, right?) So at the risk of ordering a cheap knockoff of every cute Pinterest outfit I see, or counting pennies until I can afford the real thing, I have to strike some sort of balance.
The simplest, most minimalistic outfits floating around in the Pinterest universe tend to be the ones that look so expensive and incredible. Like, seriously — how does that broad look so good in skinny jeans and a white tee shirt? Probably because the white tee shirt was $300 and was essentially handcrafted to hang perfectly on her body. (Sucks for you, Mary — you may never know such luxury.) But here's something you have that she might not: the ability to re-create the outfit — in all of its luxurious, fashionable, Pinterest-y glory — for a price that isn't fast-fashion cheap, but isn't out-of-this-world expensive. (It is all about balance.)
These outfits are simple, and they really do look expensive — not because they are expensive, but because they aren't cheap. Here are five outfits to try if you want to update your look and curate a collection of simple, modern looks without spending $1,000 at a high-end department store.
1. Muscle tank, satin track pants.
One of my favorite day looks is these track pants and a comfy, cotton muscle tank (these ones form Everlane are my favorite). I love comfy, sleek bottoms — I'd choose suit or track pants over denim any day — and pairing a fun, shiny pair with a simple cotton tank keeps it daytime-casual. Throw a blazer
over it to make it dinner- appropriate later in the day, and swap the tank for a tee if you're not into shoulder-baring — I'm just doing my best to put as little material on my body as possible during these hotter-than-hell summer days.
2. Striped tee shirt, black skinny denim, brown leather slides.
One of my favorite go-to looks — for anything from work to running errands to a night out with friends — is a pair of skinny black denim, a striped tee shirt, and a pair of brown leather shoes. I live for mixing and matching neutrals, and am a firm believer in brown-and-black as the ultimate combo. It honestly makes you look like you didn't give a heck to match your shoes to your outfit, but somehow ended up looking effortlessly chic anyway. My favorite affordable but not cheaply-made jeans are by BLANKNYC. My striped tees are usually pulled out of the H&M collection I curated back in high school, but if I were going up in price and quality a bit, I love these by Splendid.
3. Black joggers, black cami, strappy heels.
At risk of sounding like one of those ~I oNly WeAr bLaCk~ people, all-black outfits are classic, timeless, and absolutely my go-to if ever I'm having an "I don't know what to wear" moment. My signature look — which, if I do say so myself, tends to look a lot more chic and expensive than it actually ever is — is a pair of breezy black joggers with a simple, flowy black cami. Joggers are basically glorified sweatpants, which some may think is lazy, but I think it just makes them even better. To elevate the look, choose materials that aren't as casual as cotton — I usually go for a satin or crepe — and pair it with strappy black heels
. (But make sure the heels are comfy — nothing ruins an outfit more than looking and feeling uncomfortable as hell in it.)
4. Navy v-neck, white shorts.
Nothing pulls off the New England summer beach vibe more than the power-combo of white and navy, which I personally believe to be far superior to white and black in most cases. In fact, I think the only reason I wear navy so much less than I wear black is because it is so hard to do right. Cheap fabrics and hues that are just a tad off are enough to kill navy and make you reach for black (since black is pretty hard to mess up, even for cheap fast-fashion retailers).
IMO, this slightly-pricey cashmere one is so worth the splurge — cashmere seems to be the only material that makes navy look as rich and beautiful as it is meant to be, and it stays beautiful for so long if you care for it properly. Pairing it with white cutoff shorts on a chilly summer evening brings down the business-y, blue-blazer vibe and makes it feel chic and breezy.
5. Gray shift dress, faux-leather or military-style jacket.
I am here to request a formal movement to make the little gray dress as revered as the LBD. I love a good black dress as much as the next person, but something about gray feels somehow simultaneously sexier and more casual, while still looking nice enough to be worn in almost any setting. Since gray is a color that looks good on pretty much everyone, this outfit always works. I prefer a slightly more body-hugging style, since it is a color that seems to accentuate curves in the most magnificent way.
This dress has slight ruching down the front, so it is flattering despite being quite form-fitting. I have it in gray and adore it. I get compliments every time I wear it (with my green utility vest and flats during the day, and dressed up a bit with a leather moto jacket and booties at night) and people can never believe that it was only fifty bucks. Win!
Mary writes every day for TFD, and tweets every day for her own personal fulfillment. Talk to her about money and life at mary@thefinancialdiet.com!
Image via Pexels