5 Resources That Helped Me Find A Job Before My Graduation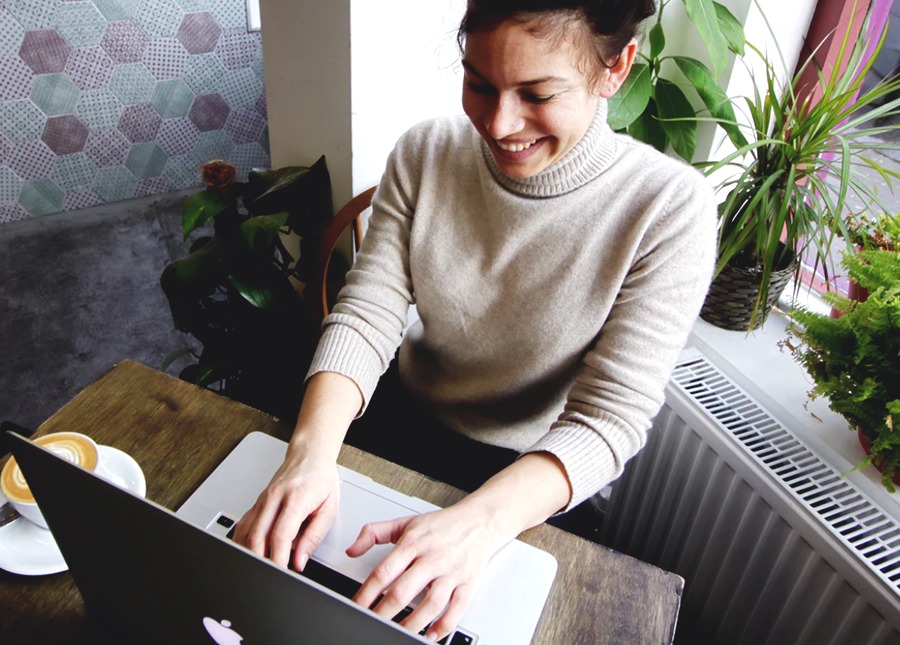 Over the last seven months, I've started to slowly become more comfortable with adjusting to life after college, but it wasn't always smooth sailing. The first three months of my job passed by as if I were drowning in a pool of memos and odd office lingo without a friendly lifeguard nearby. However, after I started to become more confident in my role, my attitude, and how I approach each new day in the office, my life has drastically changed. The invaluable lessons I've learned over the last year (from applying to the job and starting to lean into the workplace) were the inspiration for this series. As we start a new school year and college seniors start to apply for jobs in earnest, I decided to take some time on my blog to do a mini Quarter Life Crisis series covering everything you need to know about how to find a job, what to wear to your dream interview, and transitioning from college student to confident young professional by the time you walk across that stage for graduation.
When I was entering my final semester of college last January, I remember feeling so nervous and anxious about finding a job in time for graduation in May. As with most things in my life, I approached my anxiety by diving headfirst into the research and methods of the problem I was facing, and my life very quickly became all about a job search. Morning, noon and night (weeknights and weekends), I was reading everything I could find about mastering the job search. Lucky for you I've done all the hard work. So without further ado, let's go over how we'll get this done!
One of the most dreaded (and annoying) questions people ask a college senior around this time is, "So, what are you doing after graduation?" And yet, it's probably the only thing on everyone's mind right now! In college, it seems like I studied everything from archaeological sites of the American Midwest, to statistics, and everything in between, but there was never a class about "how to be an adult." And while there are some things parents can teach us, like basic budgeting (thanks, dad!), so many other things have significantly changed about growing up over the last fifteen years, including the job market. In navigating my job search last year, I found that the following five steps were helpful. These steps not only helped me figure out what I wanted to do, but they also gave me confidence and knowledge about how to approach things in a professional way.
1. Self-Discovery and Assessment 
As a history major, I get how difficult it is to try and conceptualize how some of the skills I learned in the classroom were applicable in a professional setting. Taking the time to assess and appreciate my individual skills and talents I had acquired over the last four years helped me understand not only what I was good at, but what I enjoyed and why. This helped me create a list of easily identifiable transferable skills that allowed me to start and identify potential types of jobs I could see myself doing.
2. Accessing Available Resources 
Most major universities have a career counseling center on campus, and if you're paying all of that money to go there in the first place, it's too your benefit to use it! My career center was key to my success by providing one-on-one mock interview preparation before some of the major interviews I had during my job search. The career center isn't necessarily going to ensure you get a job, but it can help put you on the right track by reviewing your resume, accessing your school's alumni database to see if there are other graduates who are in your desired field, and everything in between. Even if your college doesn't have a career center, there is still a wide variety of resources online.
3. Connecting and Networking 
If this seems like I'm repeating every other list out there on how to find a job, it's because I am. Don't underestimate the power of putting yourself out there, and attending any and all job fairs, alumni events or faculty talks at your university. After I applied to my current job and hadn't heard anything back in a few months, I asked around my personal and professional network in Dallas to see if there was a mutual connection. It turns out, I not only knew several connections at my current employer, one was even kind enough to send an email to advocate for me. I was called in for a final interview the very next day!
4. Acing The Interview 
Whenever you think you know about interviews — whether it's from reading 10 ways to judge someone's body language or frantically Googling the subtext of your interviewer's question — throw it out the window. You want to know the secret to a good interview? Practice. And the right outfit. If you're still not satisfied with my minimalistic answer, you'll have to trust me on this one.
5. Never Settling 
Congrats, you've followed every step down to a T, and now it's time to relax. Wrong! Unless you are signing on the dotted line of your offer letter, never assume that just because you've put in the hard work of the nailing the interview, the job is yours. It can seem so easy to fall into this cycle or get discouraged because you haven't heard back from anywhere. This section deals all about the awkward in-between period, and what to do if they come back and the job isn't yours.
*****
I know from first-hand experience how hard figuring out how to "adult" is, so let's do it together! If you'd like to stay connected in the meantime, make sure to check out my YouTube channel and Instagram.
When she's not searching for the best matcha lattes in Brooklyn, Kayla helps other young millennials live more intentionally, travel, and enjoy tasty food — all while living on a budget! Read her blog here.
Image via Unsplash