5 Tips To Create Rich-Person Style On A Thrift-Store Budget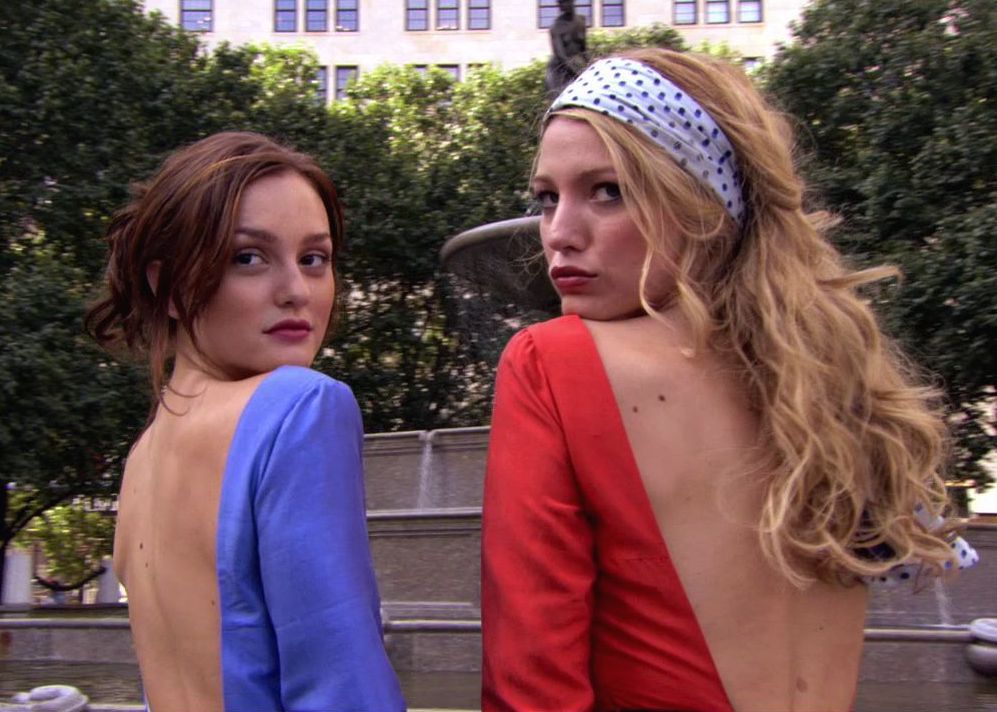 I've recently been re-discovering Pinterest, not just as a place for crafting moms, but a space to curate my life. This does include pinning "productive" things like articles on how to live more intentionally and minimally. But more often than not, I use it to put together the life I dream of, rather than the one I have.
According to my Pinterest life, I live in a house with floor-to-ceiling windows and beautiful antique details mixed in with modern architecture. But where this rich aesthetic becomes most apparent is in my style inspiration, which can only be described as Country Club Darling. You know the one. The only problem is that I am not a wealthy socialite. I am a student living in London. 
Some part of me — obviously — is saying "yes" to that put-together, sleek aesthetic, despite the fact that my bank account is (very loudly) saying "no." So if, like me, you're after that perfectly polished style but don't have the money to go full-on Pretty Woman, I've compiled my top tips for recreating rich in your wardrobe on a budget.
5 Ways To Create Rich-Person Outfits On A Budget
1. Textures Are Key
You don't just want to look rich and luxurious — you want your fabrics to feel it. Mixing tweed with satin, structure with softness, creates a beautiful sleek combination, but one that can also come at a price. Luckily, silky camis, scarves, and vintage shirts are some of the easiest things to thrift. The same goes for a linen white shirt (or a close-enough material). The key to secondhand shopping is patience and precision. It's easy to get distracted and overwhelmed by what's in front of you, but hunting for specific textures is a great way to focus your search as you literally feel your way to the thrifted find of your dreams. 
2. Pay Attention To Fit
The key to looking and feeling put together is to wear what fits. If you want something to fit oversized, make sure it's artfully so, otherwise it may look more shabby than sleek. A great way to avoid the "wearing your dad's three-sizes-too-big blazer" look is to balance larger silhouettes with tighter-fitting ones. Think a fitted top tucked into wide-leg pants, or skinny jeans under a long jacket.
3. You Don't Have To "Invest"
Whilst the typical "invest in a few key pieces and build from there" advice isn't bad advice by any means, when you're talking items like blazers and trench coats, you could end up spending hundreds. Instead, my advice would be to shop thriftily but consciously. It goes without saying that fast fashion shouldn't be our only way to go about recreating the looks we love to suit our wallets. Jewelry, I've found, is one of the easiest expensive looks to fake. You can't go wrong with a classic gold hoop earring; my favorite pair I scored in a 3-for-£10 deal in Accessorize. To give your look an instant upgrade, go for dainty, delicate, and small details over anything overly flashy, as the latter is more likely to be obvious that it's not the real deal. 
4. Dress Down, Not Up
When trying to achieve that effortlessly chic look, it's easy to fall into the trap of going overly formal. Unless you're attending the Met Gala, don't succumb to the temptation of overdoing it in order to stay in that rich b*tch style — less really is more. Think of it like this: show just one thing off. That could be a statement necklace, or printed trousers, or whatever you like. Centering your look around one key piece makes the whole outfit cohesive and classic, and keeps you from appearing like you're trying too hard. Once you've found the focal point, you can build from there, paying attention to the accents — perhaps a belt or shoe buckle with gold hardware that can be tied in with a bag. The key is to be cool and effortless, so don't be afraid to make white tennis shoes your go-to for that off-duty look. 
5. Take Care
For this tip, you don't even have to spend a penny. Instead, make sure you take good care of what you do own. This means folding and storing your clothes properly, hanging delicate materials and carrying out repairs instantly. The iron is your best friend, as are color catcher sheets for your washing machine to ensure you're not left with any weird off-whites or slightly-purples. Being polished and pristine goes all the way down to the creases.
Remember: You Can Get Designer Style Without Designer Price Tags
After you've followed these tips, top it all off with an air of confidence that can only come from inherited wealth and the financial security it affords. Then you're all set, darling. Welcome to the club.
Amy is a writer living in London. She hopes to do just about everything, including: see her name on the spine of a book, study for a Doctorate, and own twin golden retrievers. You can find her on Twitter and Instagram. 
Image via IMDB
Like this story? Follow The Financial Diet on Facebook, Instagram, and Twitter for daily tips and inspiration, and sign up for our email newsletter here.