5 Ways Meal Delivery Services Can Actually Save You Money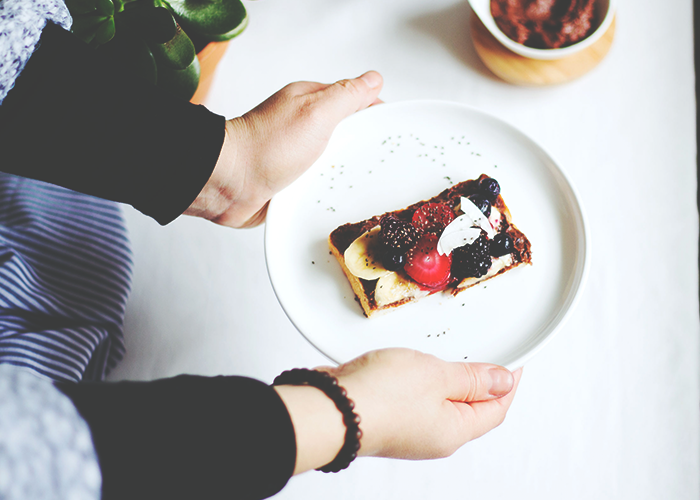 Meal kit delivery services, such as Blue Apron and Hello Fresh, seem to be all the rage right now — and, in my opinion, for good reasons. Here are my top five advantages in choosing a freshly-prepared meal-in-a-box service just for you — or the entire family.
1. Reduced Grocery Bill
With my meal delivery service, I pay $69 for three dinners that each feed two people. That's $11.50 per meal per person. That may sound pricey, but I can't seem to spend less than that on, say, a steak, a starch, and a fresh veggie at the grocery store.
I get my food box delivered twice a month, so I spend a total of $138 on six dinners. I rarely make a simple trip to the grocery store and buy groceries for cheaper. In 2015, the average U.S. household spent an average of $144 per week on groceries. With some meal delivery plans, the price drops per meal if you buy more than three dinners a week, and feed more than two people.
To me, the convenience of having a box of food (complete with the recipes for cooking it) dropped off on the doorstep, paired with the fact that I don't have to meal plan or leave the house to shop, is worth every penny spent. I even save a few bucks on gas because, I'm not driving to and from the grocery store.
2. The Right Quantity of Food
When you first open a box of food, you wonder how such a little box could possibly feed two people. But it works, every time. All ingredients are pre-measured to perfection. At first glance, you think it's not going to be enough food. Panic and skepticism set it. However, it's plenty. How can this one lemon, shallot, chicken breast, herbs, couscous, and zucchini be enough? This brought me to the realization that I tend to "over shop" for ingredients at the store, and that perhaps my eyes are bigger than my stomach.
For those health-conscious, calorie-counter types, knowing exactly what is going into your body is important. I know I personally tend to overeat unless things are measured out. If you're one of those people tracking your dietary intake and weight using personalized healthcare technology, portion control is everything.
3. Satisfying & Delicious
The ingredients that come in the box tend to be higher-quality than those found in average grocery stores, and it shows in the finished product. You know you're in for a treat when your home-cooked meal looks and tastes just as good (if not better!) than something you'd find at a gourmet restaurant or swanky country club. The difference in making it yourself versus simply having it made for you is truly remarkable, and worth the little bit of extra effort.
Simple, yet creative, recipes with a good combination of fresh and flavorful ingredients make all the difference. The fact that you prepared it yourself is the cherry on top.
4. Time Savings
I don't know about you, but I hate going to the grocery store. It's last on my list of chores, and I pretty much do anything to avoid it. I enjoy cooking and trying new recipes, though. So, slogging through the aisles while pushing a cart and loading it with supplies is pretty much a must, except during the weeks the deliveries arrive. Americans spend an average of 40 minutes per shopping trip at the grocery store, and that's not counting travel time to and from home.
The elation that comes from seeing the big food box on the porch means one less trip to the store for a few days, and less hassle overall.
5. It's Fun
Food should be fun. Every meal can't be perfectly planned and executed, but having a recipe card with fresh and measured ingredients certainly takes the pressure off. It's nice to try things you wouldn't normally think to make for yourself or loved ones. Cooking together with your family also contributes to the general health and happiness of your family members. Studies have shown that cooking at home helps kids eat better, and can even help improve their grades in school.
If opening the box to see what you're going to make for dinner over the next three days brings a bit of happiness and peace of mind, it's totally worth it. You may even feel a little fancy.
Melissa Davidson is a writer and social media marketer with a B.A. in Journalism from the University of Montana. She's a former newspaper reporter who now spends her time and energy writing about health, wellness and social issues. When she's not hovering over a keyboard, Melissa and her canine companion, Romeo, can be found riding and running throughout the Rocky Mountain West.
Image via Unsplash