5 "YOLO" Splurges That Weren't Worth The Money This Summer (& 3 That Were)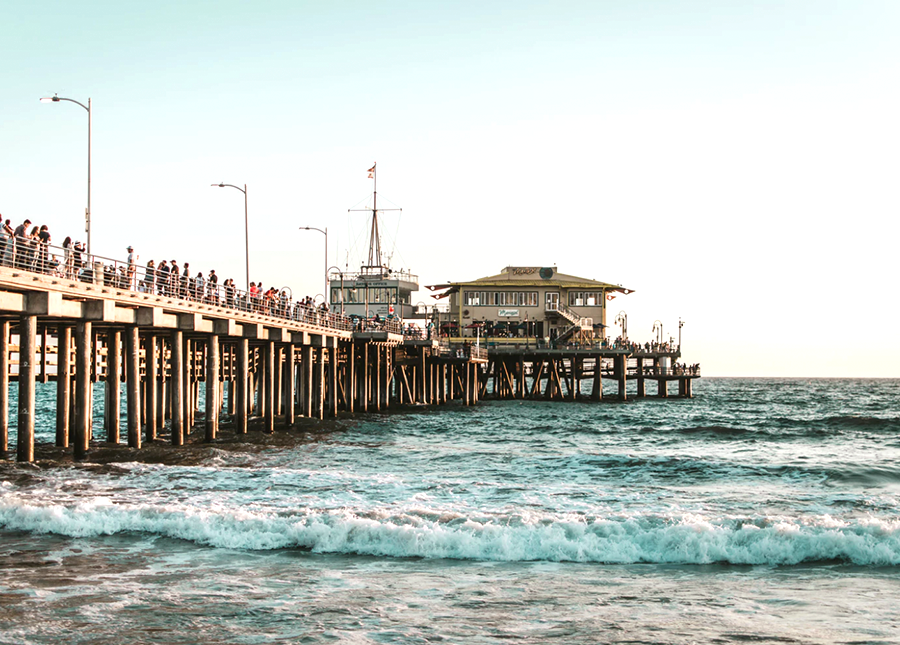 1. Baseball game beverages, $23
I actually enjoy baseball games, which sounds shocking to some because I am decidedly not a sports fan. But the great thing about baseball games is that tickets can be super affordable depending on what team you're seeing (I think we paid like $11 for non-nosebleeds), and no one I go with pressures me to pay *too* much attention to the game. Also, the Mets stadium here is positively swimming with good junk food options. That said…this amount covered exactly one (1) can of beer and a bottle of water. And it wasn't even a beer I particularly enjoyed drinking. I could have at least ventured to a different part of the stadium to find a beer I'd like more if it was already guaranteed to cost me so much thanks to inflated stadium prices.
2. Two new books, $34
I was in Portland with my family briefly before heading to my cousin's graduation from the University of Oregon, so we stopped by the world-famous Powell's Bookstore. Of course, I wanted to buy a few books — it's been forever since I'd been in a bookstore, and I wanted to support the shop rather than just browsing around. But I just poked around and bought two after simply reading the back covers, and after reading the first one, I can't say I'm happy with what I ended up with. I'm all for mindfully purchasing books, but I have a long list of books that have been recommended by friends or bloggers I trust, so I could have at least bought something I was more likely to enjoy.
3. A relatively meh date-night meal, $85
Last weekend, Peter and I went to dinner, and then to a free play in a park nearby. It had been a while since we'd been on a date night, and we had a wonderful time! But that dinner should not have cost $85 — it was a little above average at best. I love going out and splurging on a good meal every so often, but I wish I'd done a bit more research beforehand, or at least paid more attention to the menu so I knew what we'd be getting into.
4. A vegan/gluten-free meal delivery service trial, $69
I'm not sure this counts as a "YOLO" purchase, but it's definitely one of my biggest spending regrets of the summer so far. Peter was leaving for five days, and whenever he's not around, I really don't feel like cooking. I need another person there, or else I'm perfectly content feeding myself cheese and crackers for every meal. So, I knew I was going to be lazy, but I wanted to at least try to be healthy. I decided to try out this vegan meal delivery service I kept seeing ads for on social media, because all of the meals required very little prep. And they looked good! Reader, they weren't. I didn't pay enough attention to the ads to know that the service was both vegan and gluten-free. Everything in it wasn't remotely filling, and while some of it tasted pretty good, most of it was super bland. Eating it by the end of the week felt like little more than a chore. And I definitely didn't finish everything before it expired, so it was also a somewhat wasteful purchase on my end. (Though it did come with a delicious black bean brownie batter that I still have dreams about. A silver lining on that dark cloud of a food memory.)
5. Staten Island Ferry beers just for the sake of getting them, $9
If you've never been to New York, you should know that one of the best attractions is the Staten Island Ferry. Why? It's free! You get to see the Statue of Liberty and a beautiful view of the Financial District from a boat, and for zero dollars. (If any Staten Island commuters are reading this and very annoyed at my insinuation that this ferry is more for tourists than for, you know, the actual people using it to get to and from work, I am very sorry.) I am so glad I took the short trip on the ferry with some friends last month. But did I need to also get a shitty overpriced beer on the boat just because it was there and felt like a novelty? No, I did not.
Splurges That Were Worth It
1. An awesome "fancy" meal, $88
Peter's little sister came to visit, and we went back to one of my favorite fancy-ish pasta places in town. It was about the same price for both of us as our underwhelming date night meal, but the quality of the food was notably better (and actually, Peter and I split the cost of his sister's meal, so we got more food from this place for about the same price!). It definitely backs up my preference for returning to the same restaurants over and over again. Trying new places is great, but if I'm going to spend a lot, I'd often rather go back somewhere I know is going to be worth the money.
2. The Cursed Child tickets, $150
On a whim, thanks to a friend of a friend having to cancel their plans last minute, I got to see the new Harry Potter play with my two best friends. It's a two-part play, which we went to see on a Thursday and a Friday. (The cost listed here is for both nights.) It was…dare I say…magical. I hadn't really planned on seeing it at all because the tickets were getting so expensive, and I also hadn't read the published play, so I had no idea what I was getting into. I don't think it being two parts/four acts long is strictly necessary, but it was definitely super fun to leave the show on night one knowing we'd get to come back the next night. Plus, the lighting and other special effects were some of the best I've ever seen! I'm not sure I would ever pay what the tickets are currently going for even at face value — I know people who are going to see it for $400, guys — but for what we got to pay, it was so worth it. I also feel so lucky to be in a solid enough position financially to be able to pounce on these tickets at the last minute, because a few years ago, I would have needed way more notice for that kind of monetary commitment.
3. Pricey ingredients for ice cream sandwiches, ~$50
Spoiler alert: cooking/baking at home is not always cheap! I had last Friday afternoon and evening free, so I decided to take on these somewhat labor intensive Italian rainbow cookie sandwiches that I'd been wanting to make for the past year, because of the combination of two of my favorite things: moist almond cookies and pistachio gelato. I was a bit shocked when I saw how much my ingredients added up to at the grocery register, but I shouldn't have been — things like a few packs of almond paste, several pints of gelato, and even food coloring will add up quickly. Luckily, they came out great (if a bit rough-looking), and the cost was so worth it. I also have a bunch of leftover almond paste that I now get to do something else with in the next few weeks! Plus, you better believe I still have a dozen or so sandwiches in my freezer, so the cost per unit is probably pretty low.
Image via Unsplash