50 Good Deeds That Cost $10 Or Less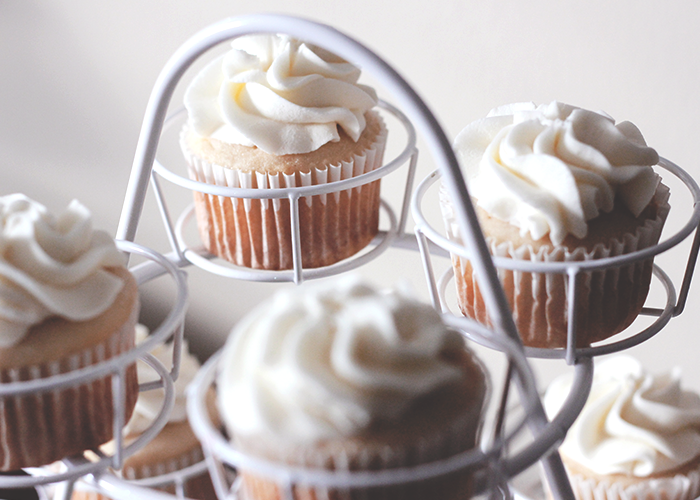 The world today can feel like a difficult place to be. There is so much tragedy and pain and chaos that it's easy to feel hopeless. So many of us want to help, but we don't know how. We want to get involved, but we don't have the resources. We want to do something, anything, but we don't know where to start.
My proposition: Maybe we're overthinking it. Maybe helping others or changing the world doesn't have to be this crazy thing that uses up all of our money and time and dominates all our life and career choices. Maybe helping the world is just as simple as choosing to do one nice thing, one day at a time.
I recently listened to Nicole Antoinette's Real Talk Radio podcast episode with Dallas Clayton. (Side note: Real Talk Radio is one of my all-time favorite podcasts. TFD's own Chelsea Fagan was a guest on Season Five!). In this episode, Clayton tells a story about the time he bought a roll of rainbow stickers and handed them out to random people he saw on the street. He described how that one — rather small and inexpensive — gesture seemed to have such a positive impact on all the people he interacted with. It got me thinking: What else can I do to create more goodness and positivity in the world?
We don't need to donate thousands of dollars to charity, or join the Peace Corps, or build schools in Africa in order to make a difference. Don't get me wrong, those things are great and very much needed, but we can still make an impact right now, today, in the framework of our current lives and incomes.
I've compiled a list of 50 good deeds that cost less than $10. The majority of them are free. They're not life-altering deeds, but they will, hopefully, make someone smile and remember how wonderful the world can be. Never underestimate the power of a good deed…you never know the effect you'll end up having!
1. Pay the toll for the car behind you.
2. Bring in a dozen donuts for people at your office or workplace.
3. Return your neighbor's trashcans.
4. Start a community book swap or donate used books to the local library.
5. Make and deliver care kits for the homeless.
6. Bake cookies for your friends, family, or total strangers.
7. Write someone a thank-you note or a letter, just because. Send it via snail mail.
8. Buy your friend a small treat when they've had a hard day. Ring the bell and leave it on their doorstep with a note.
9. Write a nice comment to a stranger on social media.
10. Pick up litter on the street or side of the road.
11. Add an extra $10 to your tip next time you go out to eat.
12. Donate canned goods to your local food bank.
13. Send someone a Starbucks Gift Card online.
14. Ask if your neighbor, friend, relative, or even acquaintance needs anything from the store the next time you're out shopping.
15. Buy a 30-pack of water bottles and hand them out to people at the park on a hot day.
16. Pay for your friend's breakfast or lunch the next time you're out.
17. Smile and wave to road construction workers when you pass by.
18. Donate used clothes, books, or other belongings to charity.
19. Visit a nursing home and chat, read, or play games with some of the residents.
20. Give blood.
21. Participate in a customer satisfaction survey and give an excellent review.
22. Hold the door open for everyone you see.
23. Buy school supplies and donate them to a school in need.
24. Give up your seat on the train, the subway, or a crowded meeting.
25. When you see a child crying in public, give the parent a kind and understanding smile.
26. Leave extra quarters in the vending machine.
27. Offer to help someone carry their groceries to the car. Offer to help a struggling parent with their stroller. Offer to help an elderly person cross the street. Just offer to help.
28. Make a resolution not to honk your horn at anyone for a month. Make a conscious effort to reduce your own road rage.
29. If a colleague goes above and beyond at work, send their boss and email to let them know.
30. Compliment people! Try to compliment at least five people every day.
31. Shovel, rake, or mow your neighbor's lawn.
32. Pay for someone behind you at the restaurant drive-through.
33. Volunteer to pet-sit for your friends when they go out of town.
34. Post a positive book review on Amazon.
35. Make your significant other breakfast in bed.
36. Feed parking meters that are about to expire.
37. Straight out of Dallas Clayton's book: buy a roll of stickers or a dozen balloons and hand them out to everyone you see.
38. Offer to babysit for free.
39. Leave a treat in the mailbox for your mail carrier.
40. Pledge money on Kickstarter.
41. Check out Hannah Brencher's More Love Letters and write to someone in need.
42. Make and deliver a meal to someone who is sick.
43. Bring your mom coffee and stop by for an impromptu chat. If your mom lives far away, give her a call just to check in and tell her you miss her.
44. Buy someone flowers, just because.
45. When you leave a room, take a minute to straighten it up. Make sure you leave it in better condition than you found it.
46. Buy a bag of dog treats or toys and donate them to your local animal shelter.
47. Tell a joke. Make someone laugh.
48. Take the time to put away and straighten up shopping carts in a parking lot.
49. Support your community by attending a local event like a craft fair, festival, or play.
50. Pay it forward. If someone does a good deed or a nice thing for you, do that same deed for someone else, regardless of what it is. Keep the cycle of good will going!
Jillian wants to live in a world where the coffee is bottomless and the sweatpants are mandatory. As a professional writer, she enjoys crafting copy that cuts through the bullshit of the everyday media. When she's not being a word wizard, Jillian can be found hiking the trails with her husband and her slightly neurotic German Shepherd named Penny. To learn more about her work and her love of sweatpants, visit her website or find her on Twitter.
Image via Pexels