6 People On What Actually Happened When They Quit Their Job To Travel The World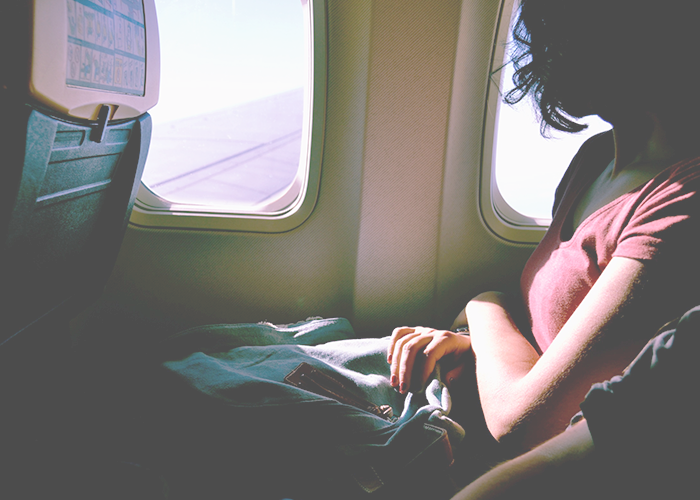 I can practically quote the Pinterest travel-themed image macros off the top of my head: "Live Well, Travel Often," "Just Go For It," "See The World," "We Only Regret The Chances We Never Took." There are dozens upon dozens of these jaunty little phrases set against a hazy, dreamlike photo of mountains, or a jewel-colored sea in a remote part of the world. They are effective pieces of designs, in my opinion, and they use very little to convey a powerful message, and stir a strong emotion in us. They stir the desire to escape the mundanity of routine life, take a risk, and do something that scares us, the act of which will certainly lead to a happier
and more satisfied self. Right?! Wrong.
The problem with those drop-it-all-to-travel sentiments, which we've talked about on TFD before, is that they sound like snappy advertising slogans that promise very little. They sound nice, yes, but there's no meat to them. No true wisdom to help someone contextualize what traveling means for their particular situation. No information on how to actually plan a trip abroad on a budget, or how to continue to foster your professional skills while you're away, so you can find work when you return. No resources to connect you with aid and/or charity organizations, which don't always exist in the most picturesque parts of the world, but who sure as hell could use travelers willing to drop it all to come and help.
We rarely hear from people who speak to us after their journeys have come to a close (for whatever reason they did). I tend to stumble across and read a lot more travel-themed pieces that capture the excitement and buzz just before the adventure begins: how they quit, what they packed, where they're going, and why. But, it's much more difficult to find the pieces that speak to the overall experience of the individual, post-traveling — say, one month, or even a year or two out. I'm more interested in those stories, no matter how much I agree or disagree with the conclusions drawn. I want to hear from someone who has the benefit of hindsight if they're going to advise me on whether or not I should, indeed, pack it all up to travel.
Not surprisingly, those write-ups are infinitely more difficult to find, but I've rounded up a few good ones for you to take a look through. Each article talks about the individual's time spent traveling through the lens of experience. Each one discusses the truths they learned, what they wish they knew beforehand, what they loved about it, and what they could've done without. Like I said earlier, while I (and TFD for that matter) don't necessarily endorse everything these individuals profess to be their #truth, we can respect that they put their observations and reflections on hold until they could fully appreciate their entire experience. Check them out below.
1. 5 Truths About Quitting Your Job To Travel The World (From A Woman Who Did It)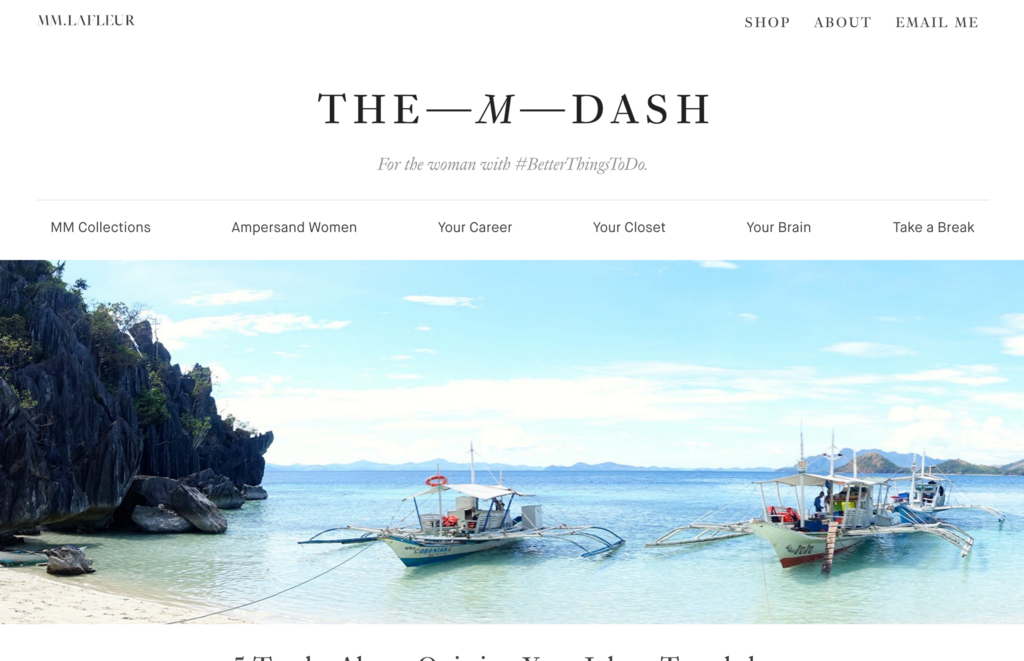 I really enjoy reading articles about women who've traveled the world and what they experienced. In this write-up, Ashlea Halpern talks about the unexpected things that happened to her when she decided to travel full time, and how she dealt with them. She talks about the irritating travel-Instagrammer, and how she tried not to make her own life into a highlight reel once she left home. She also talks about FOMO working both ways, saying, "Now, I'm the dick posting all the photos of Thai beaches and Vietnamese meats-on-a-stick, and yet when I scroll through my feed, I'm still filled with FOMO — albeit one tinged with melancholy and longing. That's because I know that back home, life goes on, and it doesn't involve me. Friends get married. They have babies. Colleagues get promotions and win awards — promotions and awards maybe you would've gotten and won had you stuck around." A great article!
2. I Quit My Job To Travel The World And I Don't Regret It For One Second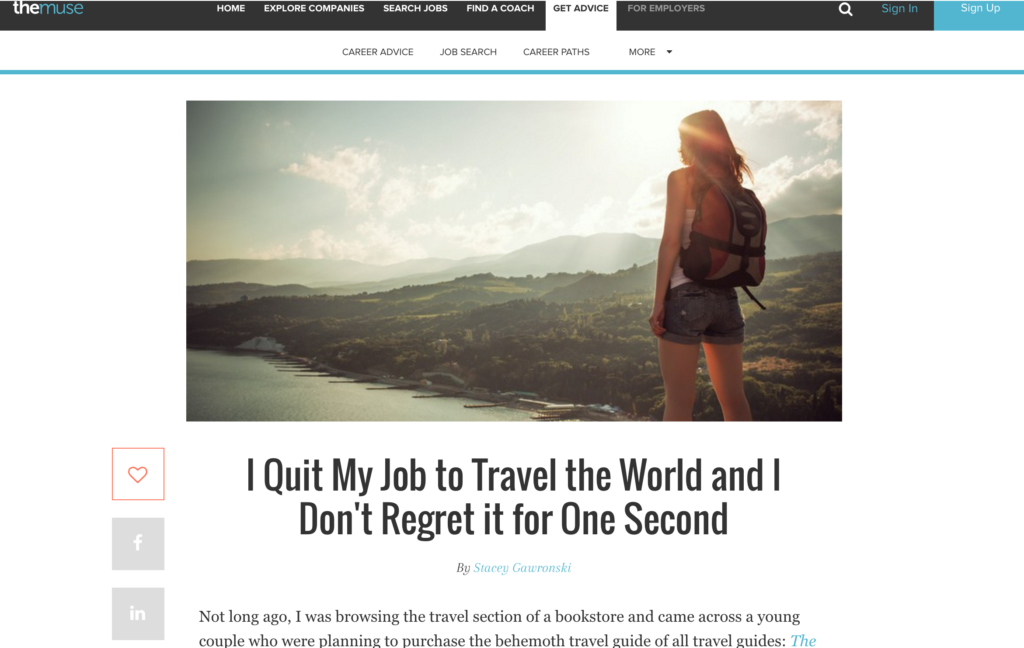 I like that this articles presents learnings from someone who has been on the road traveling for a long time, and who dives deep into the details of how it worked, and what it means long term. While Stacey says she doesn't regret her decision at all, she is honest about what it's changed in her life and how it's affected her career and friendships. She also talks openly about the fact that you don't need to sell all your belongings and go backpacking in order to make a serious change in your life. She says, "It's up to you to figure out how to get where you're meant to be. If that means turning your back on your law degree and going to culinary school so that you can open a bakery in a ski town, so be it." Be sure to read it in full!
3.  Things I Wish I Knew Before I Quit My Job To Travel.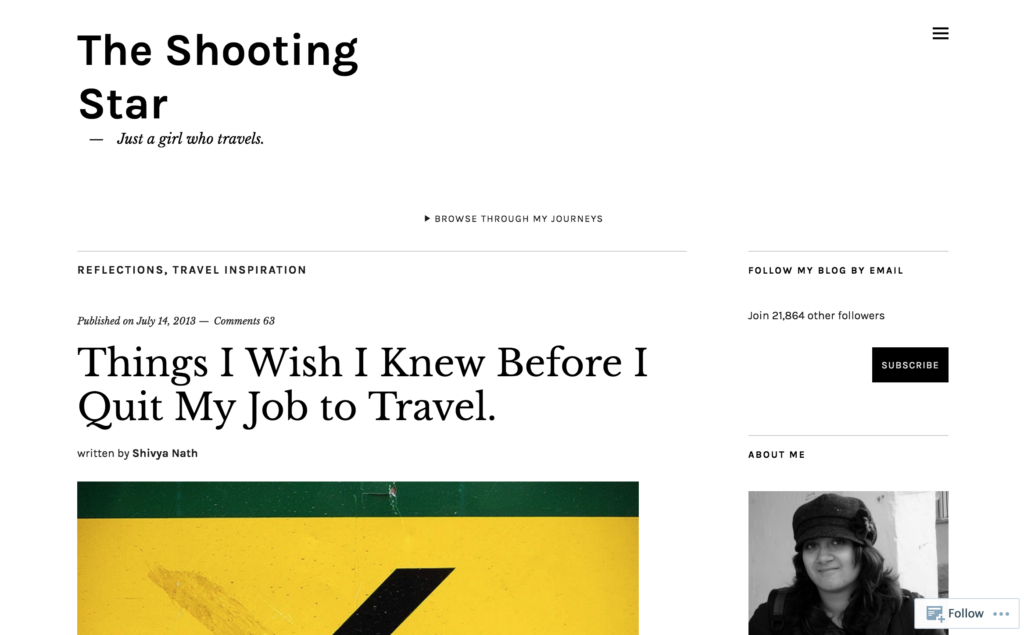 Two years ago, Shivya Nath quit her job to travel full time. What I respect about Shivya, is that she didn't abandon her career aspirations or dreams to do bigger and better things. She worked hard instead of wasting her talents frolicking along some foreign coast line day-in and day-out without a care in the world. Instead, she rose through the "ranks" to become one of India's top travel bloggers, and built a career for herself while abroad. She talks about the things that worked well for her in the planning process leading up to the trip, saying, "Planning is great to keep you focussed, but it's equally important to stay open to new ideas and different paths. If you are ready to take that leap of faith and quit your job to travel, have faith in the road to lead you to a sustainable lifestyle too."
4. What I Learned From Quitting My Job And Traveling Around The World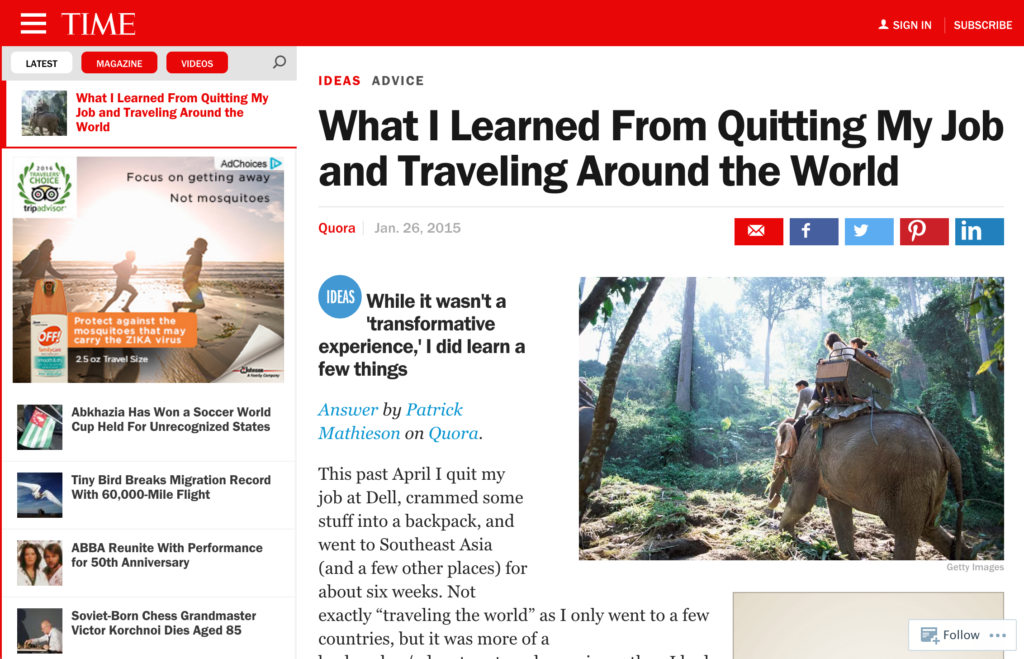 Author Patrick Mathieson talks about his experience backpacking through Southeast Asia, and reflects on the common things people think, but how they actually are. He provides some interesting commentary about backpacking culture in particular, and addresses the romantic notion people typically have about it's authenticity. He says, "If you go to any hostel in the world you'll see the same scene: A bunch of 19-year-old British/German/French/Dutch/Australian backpackers in tank tops smoking cigarettes and drinking beer. Is that any more unique or authentic than middle-aged Americans in Brooks Brothers oxfords drinking rum and Cokes in every Ritz-Carlton on the planet?" A really interesting read here, so check it out!
5.  7 Things I Wish I Knew Before I Quit My Job To Become A Travel Writer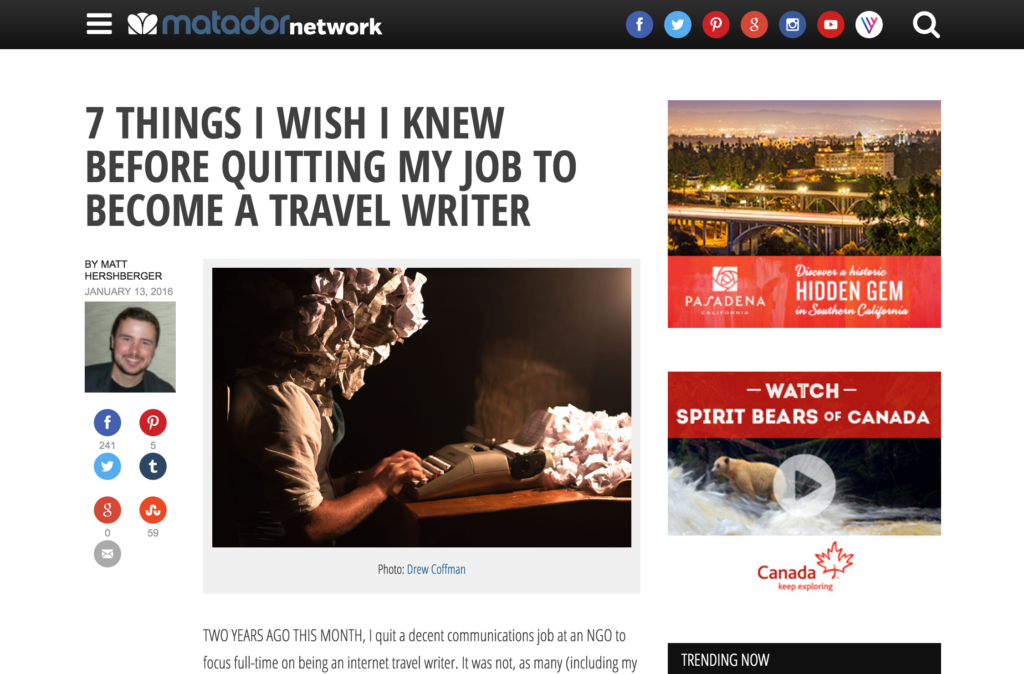 This is a write-up puts a twist an your typical quit-your-job-to-travel story, even thought that's what writer Matt Hershberger did. He quit his full-time job to become a travel writer, but it's wasn't quite the life he (or you) might imagine. He says that he's only been on one all-expenses paid vacation, and that he travels a lot less than he thought. He talks about work and dream jobs, and why the latter doesn't really exist. He says, "When people say, 'What would you do with your life if you could pick literally anything?' you tend to imagine gallivanting around the world and having deep talks with famous thinkers. You don't imagine sitting in your underwear at 10 in the morning trying to come up with listicle headlines over a cup of burnt, bottom-of-the-carafe coffee." LOL.
6. 5 Things To Know Before You Quit Your Job To Travel The World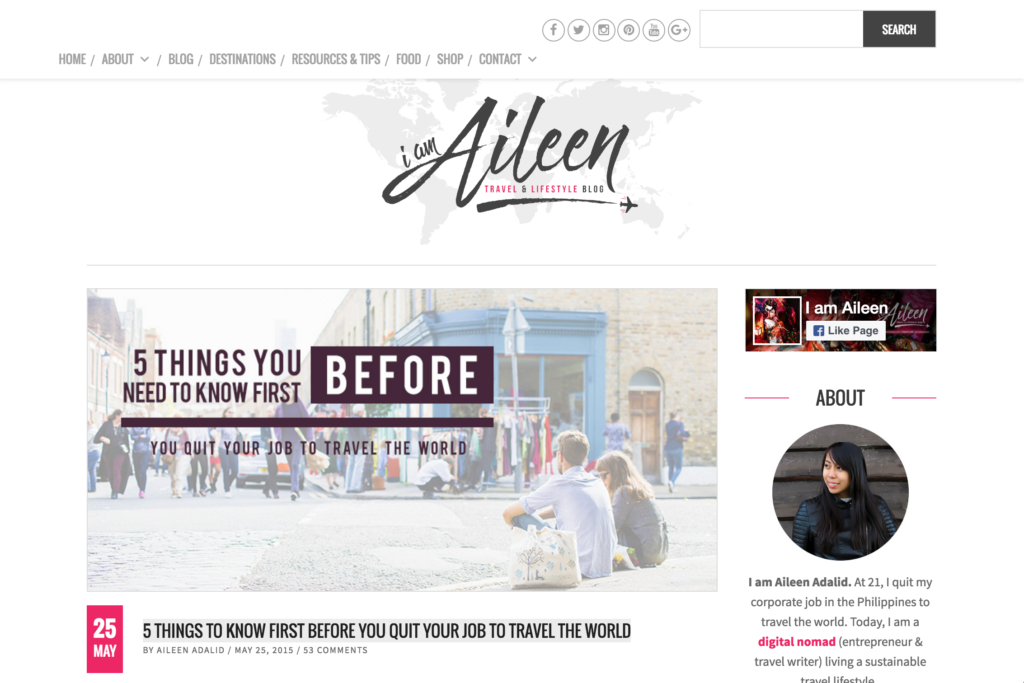 This is a really awesome write-up that is thoughtfully written and very thorough. Aileen Adalid quit her job to travel the world about three years ago, catalogued the things she has learned since then, and explores them in greater detail in the article linked above. Aileen talks about the ups and downs of her experience, explains that her lifestyle is not for everyone, and that everyone should explore a career different path before they up and quit their job. Aileen says that, throughout her travels, she missed home and even grew tired of packing and moving all the time. She explains, "Apart from the thrill and the excitement of seeing and staying in new places, there are those moments when you would wish that you have a permanent home or address to stay in…When I started, I had to change my residence a LOT of times and there was certainly a point where I got sick of packing and unpacking all the time!" Aileen's article is a really fantastic insight into the reality of long-term traveling, and pairs honest confession of it's downsides with measured excitement about all the benefits traveling offers.
Image via Unsplash