I Saved $650 To Revamp My Wardrobe — Here's What It Got Me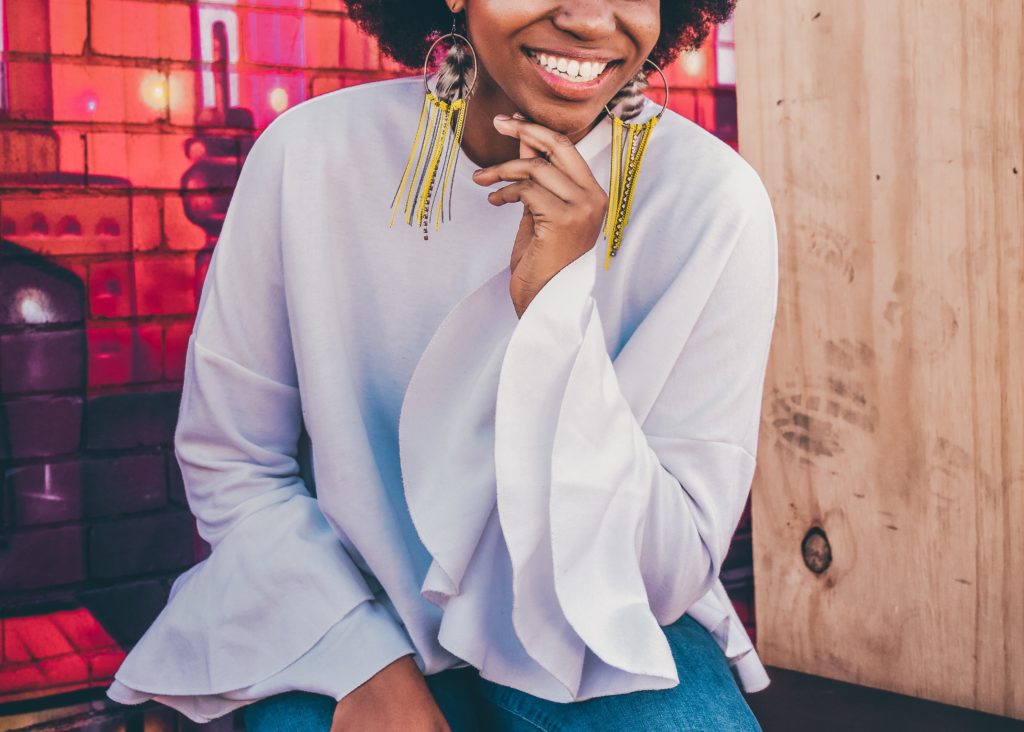 I'm self-aware enough to admit that I'm privileged to be able to indulge in a pricey pair of designer jeans or a nice pair of buttery leather boots every once in a while. But I'm also aware of just how exorbitant my clothing budget had become in the past. Having worked in the fashion industry, I came to the conclusion that, after leaving it, I certainly needed to change my spending habits.
Starting 2019 with a clean slate, I slashed my clothing budget by over half of what I used to allocate for clothes and accessories. In the past five months, I can count the number of clothing items I've bought on one hand, which cost me under $100 total. However, I slowly realized — after pulling a cheap sweater, staining a blouse, and ripping a pair of jeans (I owned them for three years) — that I needed to spend a little more on myself for a small wardrobe makeover. I'd become obsessed with reducing my clothing allowance and saving money, so it was difficult to admit I needed to devote money to myself. In fact, I almost felt guilty until I confided my true conflicted feelings in a trusted friend. After having an in-depth discussion about money, wellness, and indulgence, I recognized it's okay to treat yourself.
To prepare for my wardrobe makeover, I made sure to hit my savings goal of $8,000 before I budgeted $650 strictly to devote on clothing. That is a lot of money, so again, I realize I am privileged to be able to budget that much for clothing. Understanding that this is not an option for all, I wanted to share my purchases and experience staying on budget.
My $650 Wardrobe Makeover
Taking up a copious amount of my budget, I made a deliberate choice to purchase a cashmere sweater. It's the off-season for warm sweaters, but this soft, designer crewneck I had my eye on for four months. I'm a sucker for a piece of knitwear that will get plenty of use through the colder months. It may sound ridiculous, but I have had another cashmere sweater for five years from the same brand. This is something I know I will wear consistently for years to come.
I don't own a lot of pants and wanted to expand this department of my wardrobe. This adds variety to my wardrobe, as I have plenty of jeans. I plan to integrate these new pants into my officewear and will also be wearing them to a rehearsal dinner.
The tan knit top I actually bought to pair with the high-waist pants I purchased for said rehearsal dinner. Rather than buy a $20 dollar top to wear once, I made sure this was versatile and that I would be able to incorporate it into many outfits during the summer (both in my office and outside of it).
Ah, the standard, preppy polo. I purchased a navy blue one with a spin on the classic. It's a thin, knit polo that's a deep navy hue, making it look far more expensive than it actually was (I did have a discount code for a meager percentage off of the polo). This is a sleek shirt I know I will wear frequently this summer.
I'm not a maximalist when it comes to jewelry. In fact, I prefer just a pair of earrings every day to compliment whatever outfit I wear. That being said, I spent money on a pair of earrings that wouldn't irritate my sensitive skin and that I could wear 50+ times. Jewelry just adds a certain polished appeal to any look, and it makes me feel more put together.
Living in sunny Southern California means a swimsuit is a necessity. However, from finding a flattering silhouette for your body type to ensuring it fits in your budget, swimsuits are challenging to find for most people. Having scoured the World Wide Web for an essential bikini I could get infinite use out of, I finally settled on a $105 black bikini I can wear for a dip in the pool or on the beach. The cost was a bit on the expensive side even though it was on sale, but I know I will wear the bikini this summer and next.
A pair of leather shoes being the cheapest part of my shopping spree is honestly quite shocking. To be transparent, they were on sale and I had a coupon to reduce the price. These will get worn to the office on casual Fridays and to coffee with friends.
*****
Immediately after my wardrobe makeover shopping, I had buyer's remorse. This was anticipated as I have experienced this ever since I left my job in fashion. However, everything I have purchased I have worn already (yes, even the sweater). In the future, the one thing I definitely plan to do differently is to shop used and vintage. This way, it will reduce my carbon footprint and make me feel less remorseful for buying new and not used.
*All listed amounts are rounded up with tax and shipping.
Kathryn prefers to write under a pen name.
Image via Unsplash
Like this story? Follow The Financial Diet on Facebook, Instagram, and Twitter for daily tips and inspiration, and sign up for our email newsletter here.