7 Essential Tips For Buying Quality Wine On A Budget (From An Industry Expert)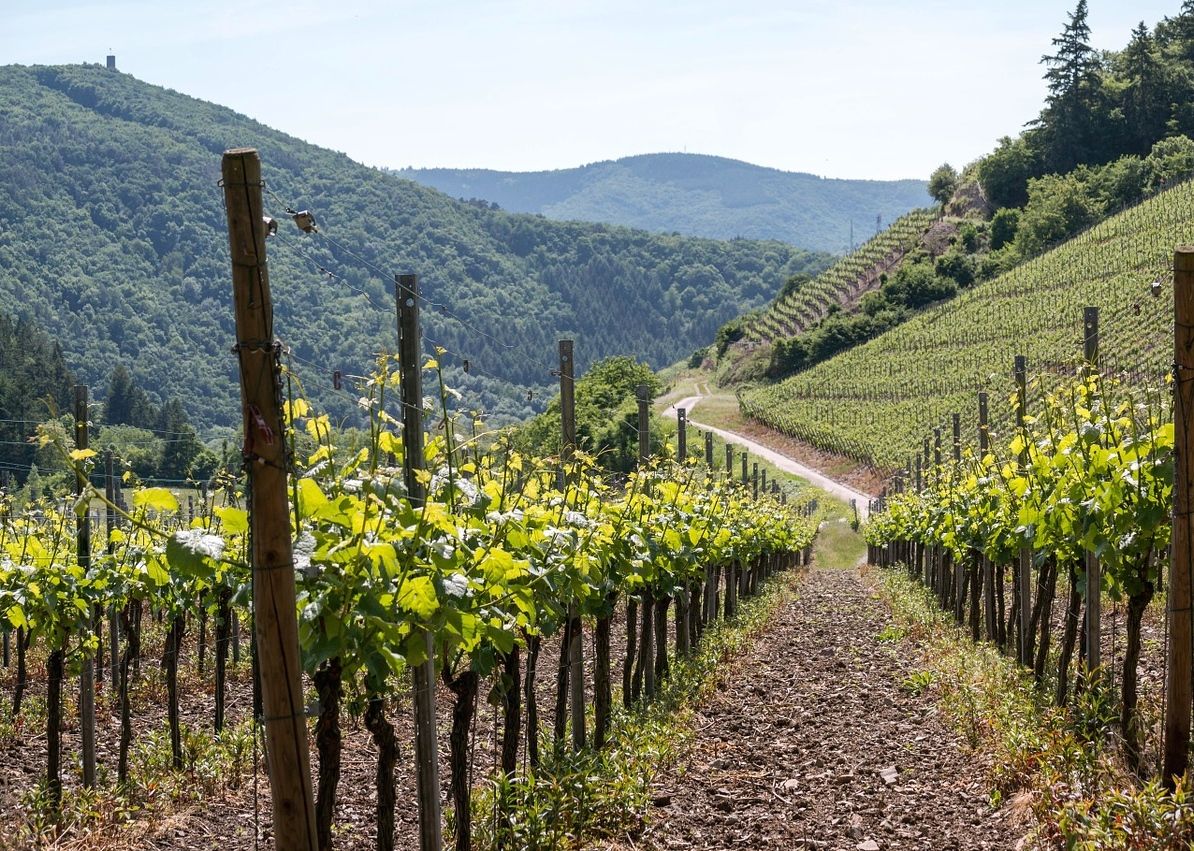 As I've mentioned on TFD before, my first job out of college was at a winery. I lived in upstate New York, home to the Finger Lakes wineries and I spent a lot of time learning about wine because if you're going to tell a customer that their red wine has "hints of leather on the finish," you need to be able to explain yourself. At my job, we tried wines at 10 a.m. (to ensure the bottles were good), worked festivals, put in 6 days/week in the busy season and dealt with the cut hours that happened in the off season. It was honestly a great lesson in terms of learning how local businesses are run, and the finances behind them. It was also a good lesson in the finances behind wine, so-called "deals" that show up around the holidays and for events, and traps that lure you away from finding high quality wines at the best prices.
All of this is great information, but it still doesn't make me an expert on wine, or the industry. Fortunately, my former coworker Amber Zadrozny, who worked at Six Mile Creek Vineyard for over 2 years as the Tasting Room Manager and Assistant Distiller, was able to step in here. The tips she provides below are essential for those who are looking to buy better wine, without spending any extra money. As the wine industry continues to grow, and fine wine tastings pop up at every corner liquor store, being a wino on a budget is becoming even more doable. 
Here are 7 essential tips for buying good wine for a great price:
1. Don't be turned off by the screw cap.
Amber: "Screw cap wines definitely get the reputation for being a cheap or lesser quality wine, but that's not always the case. It's true that you're not likely to find top tier wines with a screw cap, but more and more winemakers today are using them to save cork (there is a shortage) and save cost. Particularly for white and sweet wines, a screw cap can actually seal a wine better than a cork, so you are less likely to get a bad bottle. Personally, I don't go for red wines in a screw cap, especially if I plan to hold onto the bottle for any amount of time. Red wines benefit from the slight air flow that a cork allows."
2. Ask questions at the store.
Amber: "The world of wine can seem intimidating – and yes, some people make it out to be – but wine doesn't have to be scary. If you have even a mild interest in wine, just ask questions. Ask your local liquor store clerk for advice, ask your friend who thinks they are a wine snob (they will love to talk your ear off), visit a local winery, or just ask your internet browser. My advice is, every time you enjoy a glass of wine, research one new fact about wine. If you are anything like me, you'll learn a lot fast!"
If you're going to consult the internet, I would recommend ReverseWineSnob.com. They lay out everything you need to know in order to find the best bottles under $20. They also reference stores I actually frequent, like Costco and Trader Joe's. (For another great resource, check out TFD's ultimate guide to rosé.)
3. Try something different every time you buy.
You can't find your favorite budget wine if you haven't tried a variety in your price range. If you're treating yourself to a new bottle once a week (hypothetically), give yourself a price cap and make sure you stick to it, but try something that will still excite you.
Amber: "Honestly, I don't have a go-to cheap red or cheap white wine. I find it's more fun to go into a liquor store and try something new every time! There are so many good red and white wines out there for under $10 or $15. If I find something I really like I'll write it down, but I'm always searching for something new."
4. Visit a winery.
Amber: "My best advice for rookie wine buyers is to visit a winery in your area. It is a fact that wine is currently being produced in all 50 U.S. States. Pick a local vineyard, go do a tasting, and ask your server as many questions as you can – they love that. Some wineries may even offer tours. Many wineries also host fun events such as music night or festivals. To find a winery near you, visit WineriesByState.com."
5. Don't write off your local grocery store.
So often people make the mistake of assuming that to get a great wine, they have to go to that perfect little boutique wine shop across town and spend $40. While it might be a nice treat to visit that shop, it is by no means a requirement for finding good wine. As mentioned above, ReverseWineSnob.com finds great things at Costco. Trader Joe's goes out of their way to curate a high quality wine selection and even has reserves. TJ's reserves are marked with their own label, and are made from different "lots" of grapes in various regions across the country. The lots of grapes are rotated and available for a limited time, but you can strike gold on a great batch of TJ's reserve. They have platinum reserves for about $15 and grand reserves for about $12.

6. Find the right night.

Amber: "Many liquor stores, specialty wine shops, and wine bars will have a night of the week in which they regularly do free or cheap wine tastings. Often times, the wines that they feature that night will be discounted. The last small city that I lived in (Ithaca, NY) had a free tasting somewhere in town every night of the week! It's a great way to interact with others in the community with similar interests, learn from the servers, and try new wines."
7. Don't overbuy because there's an extra bottle on special.
As with most "deals you can't resist," you can resist them and in my opinion, you should. I'm a big proponent of skipping the deals at a liquor store, because typically the bottles they're giving a way for a good price are the surplus bottles of wine that they need to get rid of. Either that, or they are the cheapest bottle, but not the best deal. Given the choice between two bottles of $7 mediocre wine, or a $12 bottle that could be amazing, I'd go for the latter. In the end, you're choosing to spend less money on something you might appreciate more.
Maya Kachroo-Levine is a writer and Editorial Assistant at The Financial Diet. Send her an email at maya@thefinancialdiet.com or follow her on Twitter.