7 First Apartment Essentials You Didn't Know You Needed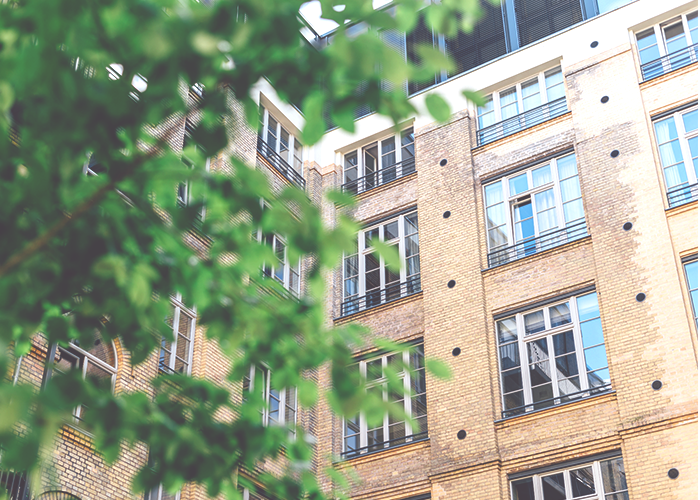 Sure, you know you need a couch and a bed, but there are a few other things to consider when furnishing your first apartment. Here, design experts share what you shouldn't leave off your shopping list.
1. Multipurpose Pieces
If you're moving out on your own for the first time, you're probably living in a one-bedroom or a studio, not a multi-room penthouse. Focus on maximizing your limited space. "Get furniture that serves double-duty! I'm a fan of nesting tables…they are great for a small room, as they don't take up a lot of space visually, but are extra-versatile when additional surface space is needed," says interior designer Jaclyn Joslin of Coveted Home. The same idea goes for lighting, too: "This small lamp is perfect for a desk or small bedside table, and it comes with a built-in USB port so that you can charge your phone or tablet while you work or sleep," says interior designer Taniya Nayak. To buy: Flesner Bronze Accent Table Lamp with USB Port
, $40.
2. Fresh Color
A great way to make a new space your own is by painting it a color you love, instead settling for the color your landlord chose. "Sure, you need a comfortable place to lay your head, a place to sit and eat a meal, and even a comfy chair to surf the web on, but before a single lick of furniture enters the apartment, you need a good, fresh paint job," says designer and event planner David Stark. "Whether you dress the walls and ceiling in a coat of crisp, clean white, or you choose colors that speak to your inner soul, a paint job sets the stage for furnishings and symbolically makes the place 'yours.'" To buy: Various Interior Paints, starting at $30 per gallon at Homedepot.com.
3. Bar Cart
"There is nothing more sophisticated and 'grown up' than a designated place for entertaining essentials like ice, glasses, and drinks," says interior designer Dana Gibson. "Entertaining is at the top of the list for many new grads, so making sure the apartment is welcoming. A bar cart is a good investment." There are some affordable bar carts available out there, but if you don't have extra funds, you can repurpose a bookshelf or windowsill (if it's wide enough, and there's no possibility that items can fall out the window). To buy: Bar Cart With Square Trays
, $129.
4. Luxe Linens
Now that you're not sleeping in a dorm room twin XL bed, you can make your bedroom a relaxing sanctuary with a nice duvet and sheets. "Splurge on beautiful bedding and bath linens," says interior designer Stephen Czeck of Jen Going Interiors. "Everyone deserves a little bit of luxury when they wake up and before they go to bed." To buy: Organic Harmony Sheet Set, starting at $79 at Westelm.com.
5. Plants
Breathe some fresh life into a small apartment with a mini, indoor garden — try low-maintenance plants like succulents or air plants. "I always say that every first apartment should have a plant," says interior designer Kyle Schuneman. "Having a plant makes you interact with your apartment so you start caring about it and creating a home." To buy: Collection of 20 Succulents
, $40.
6. Modern Accents
"Most first apartments are full of hand-me-downs from parents, which tend to be their style, not yours!" says interior designer Sarah Vaile of Sarah Whit Interior Design. "The best way to spruce up a more traditional piece from your parents is by complimenting it with a piece from the opposite end of the spectrum — whether it's cool rug, acrylic table, or a sputnik light. Or bring an old chair or sofa to life by reupholstering it in a vibrant jewel tone, such as fuchsia or bright yellow. Black and white also does wonders to modernize." To buy: 3-Piece Acrylic Nesting Table
, $129.
7. Art
Start your own collection of affordable art. "It's an integral element when designing your first apartment," says interior designer Sara Story. "It will set the tone for your space and can be an exciting focal point. Your art collection can grow with you and move to your next apartment. It gives your interiors energy, personality, and whimsy." You can hang up some inexpensive prints found on places like Minted or Etsy, or frame an interesting piece of fabric or wrapping paper. To buy: Minted Fine Art Prints, starting at $20 at Minted.com.
Image via Unsplash