7 Hobbies That Aren't As Difficult (Or Expensive) As You'd Think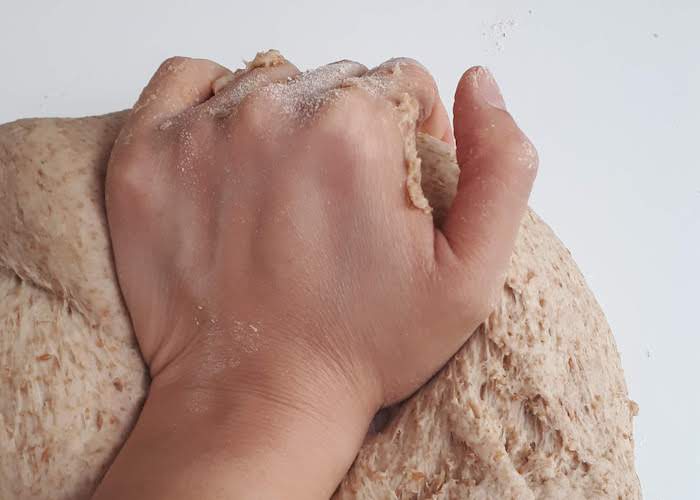 With more of us at home these days, you might find yourself looking to pick up a new hobby or activity to occupy your time — and your mind.
Of course, some hobbies have a higher barrier to entry than others. They can be costly, time-consuming, and difficult. But there are a number of hobbies that are much more accessible. Below are a few that won't break the bank and are easy to get started with.
1. Yoga
Many of us may have started to feel antsy in our homes and a little stiffer from spending the extra time being stagnant. Yoga can be a great activity for us to pick up, as there are numerous benefits for our bodies mentally and physically. According to John Hopkins Medicine, yoga can help improve strength, flexibility, and balance, it can benefit your heart health, and it helps with stress management. Thankfully, yoga is easily accessible through various Youtube channels and apps. Here are a couple of channels to get you started:
2. Planting and gardening
Another great hobby? Grow an amateur garden in your apartment — or at least learn a thing or two about keeping plants alive. Becoming a plant parent can become a source of joy and calm as you tend to your plant babies. It's so satisfying to see your plants grow and flourish in your homes. They also provide your interiors with a calming aesthetic while giving your space clean air. Don't have a green thumb? No worries! Start small with some low-maintenance plants such as aloe vera and spider plants. Both produce offshoots which you can re-pot to grow your plant family. They are the plants that keep on giving.
3. Baking
Baking bread can seem like an intimidating hobby. But like any worthwhile endeavor, there will be glorious ups and some slight learning curves. What makes this hobby so satisfying is that you get to eat it! Plus, you can witness your skills and baking instincts improve. The feedback is immediate and it just feeds your continuous hunger (figuratively and literally) to ace the perfect loaf. Check out my attempts in baking a 100% whole wheat sandwich loaf. Even though my loaf didn't turn out perfectly, I'm excited about my second attempt. I've also made my own sourdough starter!
4. Photography
Surprisingly, there is no additional expensive equipment needed for this hobby. All you need is a camera, including the one on your phone! There are many websites and online tutorials that provide lessons and tips on lighting, angles, and editing. Here's a list of free options via Udemy.
5. Dancing
You might feel intimidated to take a dance class in front of others. Learning to dance at home is a great way to learn new moves without feeling intimidated or shy. There are many videos and apps that offer free dance instructions. The benefit of taking classes online is that you can experience a variety of dance styles: hip-hop, barre, salsa. It's also a great activity to boost your mood and your heart rate. Here are some fun classes to try out:
6. Documenting your family history
This is a great hobby that helps deepen our existing relationship with a loved one. As a kid, I listened to stories of my dad's childhood, but as I grew up and moved away from my parents, I stopped hearing those stories. Curious to know more about my parents' life before they had me, I started to have weekly chats with my dad on the phone where he would share whatever story he wanted about his life. I would type them up — with his permission of course — and arrange his stories by occurrence. This has been great for our relationship because I get to learn of a side of him that I've never heard before and he enjoys having an audience to listen to him. Even though we may be practicing social distancing, these conversations have allowed our relationship to deepen.
7. Embroidery
This once-forgotten hobby is making a strong comeback. Embroidery is a great way to spend time away from our devices and unwind. Because of its repetitive motions, it can be meditative and calming. The repetitive stitch work allows our minds to relax and wander from our consuming thoughts. After each time spent we're able to see the process we've made in our project, which makes it extra satisfying. At the end of the project, we have a beautiful self-made piece of art to give or to decorate our homes. Not sure how to start? You can find embroidery kits online that provide patterns, instructions, and material.
*****
Although there are many activities we may be missing right now take this time as an opportunity to learn something new about yourself through a new hobby! There may be a new artistic outlet waiting to be explored. There may be a new passion waiting to be discovered. Hobbies aren't just time fillers, they are an expression of ourselves.
Ginnie is a cycling enthusiast who lives in Toronto. You can often find her cycling on the streets of the city with baguettes or desserts in her basket. You can also find her on Instagram.
Like this story? Follow The Financial Diet on Facebook, Instagram, and Twitter for daily tips and inspiration, and sign up for our email newsletter here.