The 7 Personal Finance Articles We Loved This Week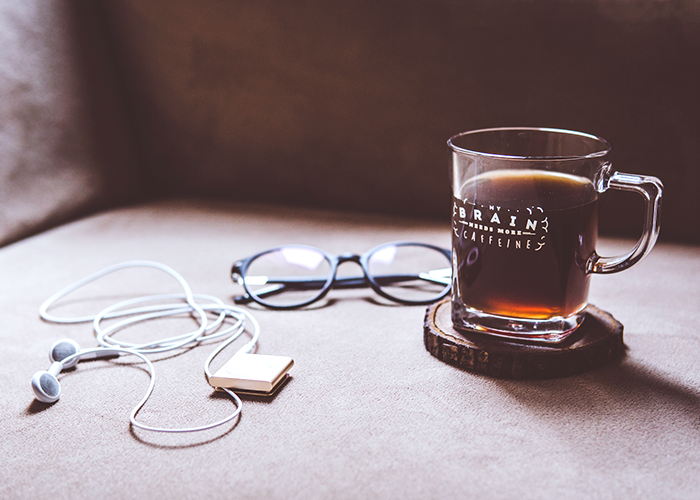 To start off this week's top personal finance articles picks, I want to talk about some thoughts I've been having about money. Lately, I've been finding it a little hard to get through my day as usual. I've always thought of myself as relatively informed, but now, when it seems like every other piece of information that comes out could be potentially damning for the entire country, I feel required to pay attention to as much as I possibly can. (Of course, that includes all the good things, too.) It also makes me want to work harder than ever, so I can continue taking care of myself, including my finances. One of my favorite TFD pieces this week explored the importance of "putting on your own oxygen mask first," and I definitely recommend you check it out if you haven't yet.
I mean this in the best way possible, but personal finance has infiltrated my life. I can't carry out a conversation about shopping without discussing how much something cost, and whether it was a good investment. I no longer let myself buy shampoo at CVS unless I'm getting a good deal with my rewards card. I am loyal to my new, cheap, wonderful supermarket, even though it is a block farther than the other one. I know what not to feel guilty about — wonderful meals out, trips to the movies, a bomb-ass cookie, an upcoming vacation — because money is meant to be saved for the things you enjoy. And while I'm nowhere near where I want to be in terms of emergency savings, I know that I'm making (mostly) good money decisions, and I'm much better off than I was a year or two ago.
I'm excited about personal finance because getting my money under control means being in control of my own life — and, eventually, being able to help others more. There are so many small things we can do with our money (and change can be made with even just a tweet), and the more we take care of ourselves, the better we can take care of each other. I absolutely loved that J. Money included Paulette Perhach's amazing followup to her remarkable "Fuck Off Fund" piece from last year in this week's personal finance articles roundup. Go read it for an education on marketing, psychology, and how we spend money. She includes a reading list, too, to further our perspective on how money works in the world and our lives. (I totally recommend Barry Schwartz
and Carol Dweck
, by the way.) And read on for some more kickass personal finance articles, as usual.
1. If You Want a F*ck Off Fund, Get a New Education – The Billfold
"If you read the F*ck Off Fund story last year, and by this year you're kicking yourself because you haven't even started one yet, let's start over. I'm going to give you a year's curriculum that could change the rest of your life."
2. How to Rethink Needs vs. Wants – Be Awesome Not Broke
"This is why thinking in terms of needs vs. wants is wrong. We're told that if we want to reduce our spending, we need to stop overspending on wants. But wants are just an expression of underlying needs!"
3. Why I Quit Everything and Started a New Life – Cosmopolitan 
"Your life is not a runaway train. You're allowed to switch tracks. I want my children to know what I know: that there is joy in quitting everything to try something new, and failing spectacularly is far less horrible than not trying at all."
4. The 30 Day Money Cleanse – Side Hustle Nation
"If a quick 'cleanse' can work for our health, why not try it with our money?"
5. 12 Powerful Exercises to Help You Discover Your Purpose – Money Boss
"I think it's important to recognize that your financial situation should be side effect of pursuing some greater purpose. Financial independence ought not be your aim; it's merely a means to an end."
6. Where Does It All Go? – The Escape Artist 
"As Shakespeare himself may once have said: How can thou know thyself, if thou knowest not thy spending?"
7. The Power of a Minimalist Budget -No Sidebar
"Just because you have less doesn't mean you're saving money. A balance between minimalism and frugality is the only way to pursue a life of less stuff while still saving money."
Image via Unsplash