Living
The 7 Personal Finance Articles We Loved This Week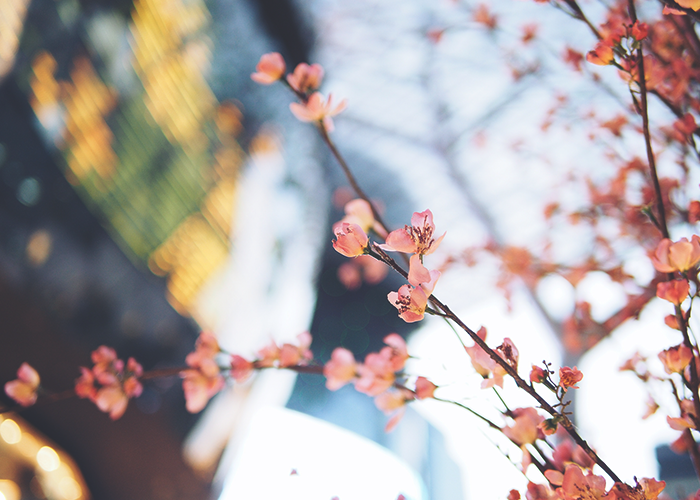 There are so many good picks in this week's roundup from Rockstar Finance (a fitting way to kick off 2018!), I had trouble picking just one to highlight. But this post from the Frugal Gene really stuck out to me, because it highlights something I think is super important and not discussed enough in the greater personal finance community: that "frugality" isn't something that works for everyone.
We've published so many different perspectives here on TFD, including many folks who've gone to a variety of extremes to cut their spending to the absolute minimum. By bare-bonesing it, these people are able to reach tremendous savings goals — and that's great! But that kind of saving isn't going to work for everyone. For starters, the simplest way to truly start saving is not to pull yourself up by the bootstraps and get to it. It's to earn more money, which isn't an accessible option for every person.
I really enjoyed the Frugal Gene's post, especially for this quote:
Living in constant misery is a BAD combo with frugality. Frugality is a lifestyle overhaul that should be permanent. Let's not make this a yo-yo diet thing. Frugality works better when one is not living in guilt over every little decision about money. We're not machines that could be programmed to be constantly frugal (especially if it's a new concept for those who were never taught discipline). Everyone is allowed to have a frugal fail once in a while.
If your extreme budgeting is making your life terrible, is it really worth it? Spend your money wisely — but also in ways that make you happy. If that means going out or ordering takeout every once in awhile, so be it.
Be sure to check out the full post below, as well as the rest of this week's great picks!
1. It's Time to Quit – Montana Money Adventures 
"This week is quitting time. Every year. I quit old dreams, old habits, old thoughts, old routines, old projects or hobbies. I quit relationships that no longer fit. Savings rates that aren't meeting my goals. I quit a few things I love. Good things. It's time to quit something. Free up a bit of time, energy, and money. Steal it back from stuff that isn't your most important. And invest it. Pour it into the 'wonderful, fulfilling, hard and scary' things."
2. If You've Won the Game, Stop Playing – ESI Money
"The tough part is that most people hit FI because they took risks and invested for growth. They developed and implemented this habit over a long period of time, so now stopping and changing course is tough for many of them. These habits are what got them to FI. But now that they are FI, perhaps it's time to abandon them."
3. The Connection Between My Mental Health and My Debt – The 76K Project 
"In short: when I look at my debt, my gut reaction is to think, 'I messed up.' But on second glance, I see a long history of trying to cope. I see a survival strategy. That's why I am not shaming myself for any of this. I mean, I survived two decades of depression with no help. As long as that's the bottom line, does it matter what that entails? In debt or dead: I'll take the former."
4. When Frugality isn't Worth It – The Frugal Gene 
"Frugality essentially means trying to live on less of the assigned allotment. It is the process of creating a conscious surplus from what you are given and rolling that surplus to your advantage down the line. Being frugal is one of the main pillars of wealth building because a dollar saved is worth more than a dollar earned (because taxes!). Unfortunately, frugality is not the quintessential element and solution for people outside of the six-figure income club."
5. What a Pizza Cutter Taught Me About Frugality and Minimalism – Keep Thrifty 
"Earlier this year, we experienced a culinary tragedy — our pizza cutter broke. Our initial reaction was to go out and buy a replacement, but we were in the middle of our Nothing New Year challenge so we held off. A few days passed, then a week, then a month. We hadn't replaced the pizza cutter and somehow, amazingly, we were still surviving. We fill our homes with specialized items. Many specialized items are redundant. Redundancy is costly."
6. Here's to Doing What Matters – A Manifesto – Coach Carson
"Time is the ultimate, most rare of resources. The clock of your life keeps ticking, and each new day means you have less time than the day before. Have you thought about the time you have left? What types of activities must you do knowing there's not much time left? We all know our time on earth is finite. There are only so many opportunities to do what matters. So, the real question is what are you waiting for?"
7. Confessions of a Sexual Nature – Wealthy Accountant 
"A moment that should have been filled with joy changed my perception of life and love forever. The birth certificate read: GENDER: UNKNOWN. The first question people ask when you have a child is, 'Boy or girl?' I had to answer, 'I don't know?'"
Image via Unsplash