7 Recipes That Made Learning To Cook For Myself Easy & Affordable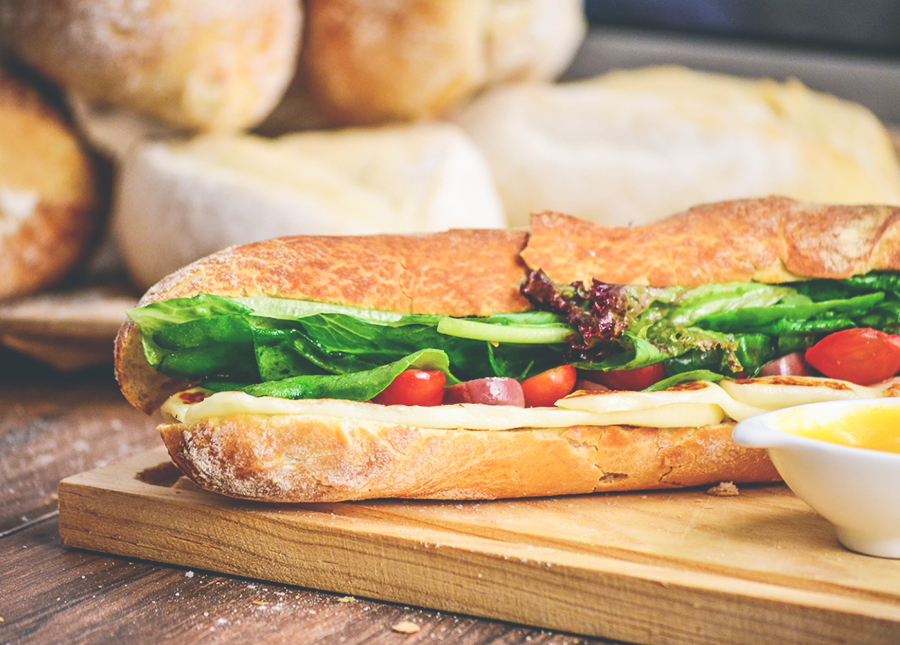 One thing I've mentioned many times before here on TFD is that I did not grow up in a cooking family. I've always loved food — dessert in particular — and I was fortunate that my family could always afford shortcuts when it came to mealtime, like ordering takeout or buying the steam-in-a-bag vegetables.
But that meant I was in for a somewhat rude awakening when I was living on my own. I'd had fun baking cookies a few times and helping my aunt make the occasional meal, but I didn't know many of the basics of cooking that a lot of people (it seemed) grew up simply understanding how to do. When I was in my final two years of college, I relied heavily on my friend/roommate when it came to everything food-related, from meal planning to cooking. She taught me a lot, but when I moved to another city without her, I fell into the habit of going out or ordering takeout far too often. Eventually, though, I got into the swing of cooking for myself on a regular basis — several times a week, if not almost daily. I came to accept the hard truth that cooking for yourself is not only not that hard, it can save a huge amount of money each year.
Learning to cook wasn't some glamorous process of testing out different cuisines, nor was it all that difficult. As someone once said, if you can read, you can cook. I've read Julia Child's memoir — it was nothing like that. So other than the recipe recommendations my friend gave me, I relied mainly on the internet. For me, the key part of getting comfortable cooking for myself was sticking to ingredients I was already familiar with and liked, as well as recipes that simply didn't take too long or cost too much.
Because of this, you'll notice that none of the below recipes that helped me learn to cook would be considered "authentic" regional cuisine, by any means. But they are all simple, have straightforward (if not fairly short) ingredient lists, don't take too much time, and make plenty of leftovers. Plus, they all helped pave the way for my cooking journey — I'm still trying all the time, and now I'm not so intimidated by an unfamiliar recipe or an ingredient I don't know. These are the seven recipes I relied on most when I was just learning to cook.
1. Mexican Chicken Soup
You might notice right away that this chicken soup uses taco seasoning as its main source of flavoring. This is quite an extreme shortcut, and not one I readily make today. I'm also pretty sure it's much cheaper to buy individual spices in bulk and mix them as you like than it is to continue buying individual taco seasoning packets to flavor a dish. Regardless, I can't deny how tasty taco seasoning is — or how easy it is to just rip and pour.
I've made this chicken soup many times over the past several years, and it was the first soup I was ever comfortable enough to make on my own, without referring back to the recipe. It also showed me just how easy it is to make a soup at all — no matter whether you're using this exact set of ingredients or swapping out all of the vegetables and seasonings. The biggest part of cooking is simply having confidence in the kitchen. I learned that once you've successfully made one type of recipe (like a soup), it'll be so much easier to make similar dishes in the future.
2. Serbian Beef
This was a dish my roommate and I made several times in college, and it's super tasty. While it's definitely not the most authentic Serbian/Eastern European fare, it was different enough from other meat-and-potatoes meals I was used to eating that it felt new and exciting to make. None of the ingredients were anything too wild, but it was also the first time I'd (knowingly) had a savory beef dish flavored with cinnamon. I still make it from time to time and love it!
3. Baked Egg in an Avocado
I have always pretty much been a non-cereal person. And while I love a cooked breakfast, I used to only be able to make eggs one way (i.e. over-scrambled and dry, for fear of not cooking them enough). I tried and failed to master fried and poached eggs on my own. Baked eggs are much more my style — hands-off and much harder to overcook, in my experience. This was the first non-scrambled egg dish I ever made and really enjoyed. It has the added benefit of feeling fancy and like a full meal for not too much money or calories. (Even in midtown Manhattan, I get avocados for $1.50 a piece and eggs for $3.50 a dozen — so half an avocado and one egg costs me just about $1.)
4. Dragon Noodles
No recipe list of mine would be complete without Budget Bytes, my all-time favorite blog for home cooking. Everything I've made from that site has been tasty and very little money, and I have several recipes I've revisited many times over.
One such recipe is these delicious, sweet and spicy dragon noodles, one of the first Asian-inspired meals I learned to make for myself. It's extremely simple, with only ingredients being eggs, noodles, and everything needed for the sauce. I used to make these noodles all the time and pair them with some simple steamed broccoli or another vegetable. Mastering them helped me learn about interesting, inexpensive flavor combinations that I really liked, and also opened the door for me to attempt to make more intriguing, complicated dishes.
5. Eggplant Baked Ziti
Eggplant is my favorite vegetable. Eggplant parmesan would definitely be my last meal if I ever got to choose it. And this eggplant baked ziti taught me two main things: 1) how to make my own really good, easy marinara sauce and never have to buy jarred again, and 2) how to be comfortable cooking for 8+ people. I've found that it's so much easier to cook for a big group when you only have one main dish to focus on, rather than an entree and several sides. This baked pasta dish is always a crowd pleaser and the kind of stick-to-your-ribs meal that's always my favorite. It's a semi-long recipe, but a super easy one — and one I've made enough times now that I could probably do it with my eyes closed.
6. Maple Dijon Chicken
Another Budget Bytes recipe, this taught me one of the most important cooking lessons of all: you have so many more options than boneless, skinless chicken breast. I used to be rather ambivalent towards chicken, and I'd only make it because it was a cheap, relatively lean source of protein. Then I realized how much better and more flavorful chicken thighs are in basically any scenario. PLUS: they're almost always way cheaper. This baked chicken recipe is super easy and super yummy. (Fair warning: the leftovers tend to look a little gray and sad the next day depending on the type of dijon you use, but they still taste great in my opinion!)
7. German Apple Pie
No recipe list of mine would be complete without some sort of pie. While I've been working my way through A Year Of Pies this year, this German apple pie (well, German-ish, I'm sure) was one of the first pies I made and fell in love with. Unlike more traditional American apple pies I've had, this one is creamy, which makes it feel a touch more decadent. Making it helped me understand that the saying "easy as pie" actually is true, if very corny. Plus, it's always awesome to make something you know you can rely on to please a crowd in the future.
*****
Alright, I'd love to hear from you guys now! What recipes got you into cooking, even when you were a total novice? Let me know in the comments!
Image via Unsplash