7 Things I Wish Someone Had Told Me About Writing Good Professional Emails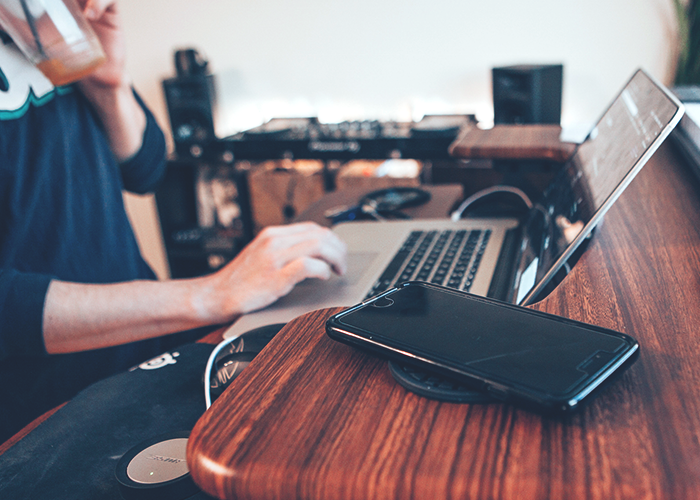 I applied for Vogue three times before I ever got an interview.
The first time, as an eager intern applicant, I went for a formal approach. I was eighteen and wanted to be taken ~seriously~. But I never heard back.
Unfazed (because they were probably busy, right?), I applied again a few months later, opting for a much more creative approach. Think a Photoshop'd CV in the form of a Vogue cover, and you won't be far off. But, again, nada.
It wasn't until the third attempt that, flabbergasted, I decided to just write to a human. And a human (Vogue's Managing Editor, to be exact) replied.
This whole episode taught me the importance of email etiquette, and it's a lesson I've carried with me ever since. So, here are all of the tips nobody ever told me, that I'd love to share with you. Here's how to write emails people actually reply to.
1. Use a stand-out subject line.
First things first, you need to get people opening your emails. When emailing strangers, you may have the tendency to lean towards a more formal, straightforward approach: "Guest post for consideration" or "application for Junior Designer position," for example. But the problem with taking that approach is that everybody else does, too! To stand out in an overflowing inbox, you need to be the email that reads like a human. (And a friendly human, at that.) A few of the subject lines that always work for me include: "I'd love to interview you!" "Coffee?" "Can we collaborate sometime?" "I'd love to meet about X position." You get the idea. Make your subject lines concise, human, and enthusiastic. Stand out in a sea of boring subject lines.
2. Get to the point.
We're all receiving more emails than ever (120 a day on average, yiiiikes). To beat the competition, you need to get to the point. Stat. FYI, 125 words in total is plenty. And in the rare case you need to say more? Attach it in a Word doc, or include a Google doc link (the latter is preferable and way easier if someone is reading your email on the go).
3. Make it easy. Super easy.
Always aim to make your email as easy and low-effort to read AND respond to as possible. Call it email psychology, if you will. Send a novel-length email and, just at first glance, your recipient is going to feel like it's major effort, and decide to take a closer look "later." And we all know later can easily become never. Don't let that be you.
4. Ensure your "ask" is clear.
This may sound simple, but it's something I see time and time again: emails that are friendly, well-intended and, yet, totally unclear. Sure, introducing yourself is great and all, but email is all about making stuff happen. What is it you're asking for? What would you like to happen? What can they help you with? Make it clear. Pro tip: adding your "ask" in the first sentence, so people can skim it and still get the idea, always work wonders.
Oh, and if you need a reply, like now? Adding "response needed" to the end of your subject line is one way to get on their to-do list.
5. Format every email you send.
Good grammar goes without saying, but formatting is also key. Bullet points, headings and italics where appropriate are advised. A liberal use of underline? Not so much.
6. Don't be afraid of a little personality.
"Just be yourself" is cliched, overused advice, and yet when it comes to writing emails…don't be afraid to be, well, yourself. While I'm not suggesting you attach a selfie or share your Pinterest boards when e-meeting someone for the first time, it pays to have a little personality. In fact, research shows that a reasonable amount of positive or negative words increase an email's response rate by 10–15%. Be delighted! Say it's great! Express your enthusiasm. Bland is the enemy.
7. Choose your timing.
Experts say Tuesday morning is the time your email is most likely to be read. But if you ask me? There's not a huge amount of science to it. In the same way you need to sound like a human, send your email to a human, too. Ahead of a long weekend, at the end of the work week, or late at night may not be ideal. But at a time when you, yourself, would be most likely to open an email? Try it! See what happens! I'm rooting for you.
Bianca is a writer sharing honest musings on careers, creativity, money and more. She has interned at Vogue, consulted some of the biggest names in branding and e-commerce and currently leads the copywriting team at TripAdvisor. Follow her via her blog and on Twitter.
Image via Unsplash