7 Things You Need In Your Life If You Want To Start Freelancing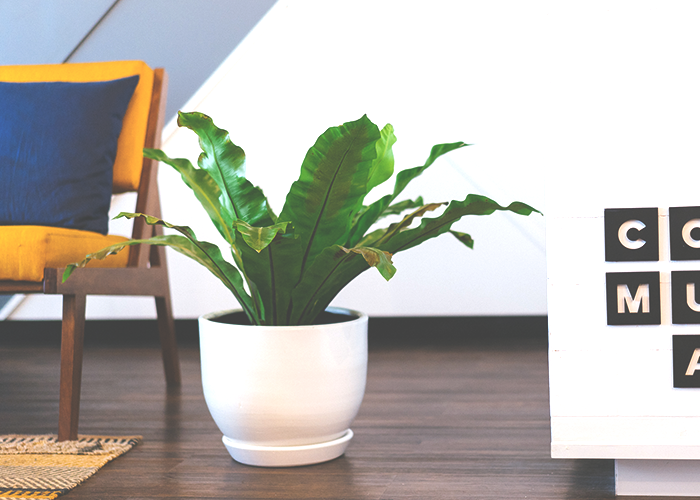 If you had told me in college that, about a year after graduating, I would be freelancing full-time, I would have just…stupidly blinked at you. I definitely had no idea what that meant. I'd heard of the term "freelance writer," but I associated it with artists with no "real" jobs — admirable, but not something I ever aspired to. My writing classes were all my favorite in college, but I still always saw myself working in a more or less corporate office. I didn't think of myself as creative enough to pursue being a writer full-time.
Fast forward to now, and that's essentially what I am: a freelance writer and editor. Yes, most of my time is spent working at TFD, but I still supplement my income with a lot of freelancing, most of which is copywriting or some form of editing. Copywriting can be pretty lucrative, at least in comparison with other forms of writing, but it was never something I heard about in English classes.
How To Start Freelancing
I've mentioned this before, but I fell into freelance by accident. I'd been working for a marketing company for about six months, when they decided that my position would be moving to their headquarters in a different city. They offered me a slight raise and moving bonus, which I declined — I'd been unhappy in my "content writer/admin" position anyway, as it turned out to be heavy on the admin work, and very light on any actual writing. I asked a colleague, a woman I'd met while previously interning for a magazine, for any advice or suggestions for my next steps. She suggested I start freelancing…so that's what I did. Clearly, I have a lot to thank her for. If I hadn't started freelancing, I probably would have ended up working yet another admin job I didn't really like. I may never have even started working for TFD!
I personally enjoy the freedom you get with freelancing, particularly if you've been doing it for a while; you get to start picking and choosing which projects you actually want to work on, rather than taking everything that comes your way because you need the money. (For the record, I'm still straddling this line.) I also really enjoy working from home and making (a lot of) my own hours, even if it means the occasional late night spent finishing a project. It is also a lot more fun to spend most of my working hours doing some kind of writing or editing than doing clerical work. It does depend on the time of year/month, as a lot of my time is spent trying to find clients, if I don't currently have enough that I'm working on, or see a project drought in my near future. But, luckily, most of my time these days is spent working with the same clients, which is enjoyably stable.
But, of course, breaking into freelance is not without its own unique set of challenges — ones I personally never anticipated, as I went on a very traditional path through college, and always expected to find myself on a traditional career path. I've had several friends ask me for their advice on how to get started, including even just how to set up a profile on sites like Upwork. Frankly, TFD was a very helpful resource when I was starting out, particularly articles like this and this. If I were starting out now, these are the resources I'd want to know about.
Real talk: I have never had a real home office. If you do, I am beyond jealous, because I can't tell you how many hours I've spent writing from the lumpy couch I share with my roommates. I am finally procuring a desk and proper chair
at the end of next month, when I move into my new apartment and actually have room for a small dedicated work area. I cannot tell you how valuable it is to have a space that you can tailor-make to your own specifications to help maximize your productivity (and save money you would have spent at coffee shops). Even if it's just a little corner of your apartment, if you have the room, you owe it to yourself to carve out a dedicated workspace if you work from home in any capacity.
2. A list of haunts (and backups).
I personally don't find that I am any more productive in a public setting than I am working from home, but everyone is different. I also spend at least one or two days a week meeting up with the TFD team or one of my other remote-working friends to work in a coffee shop, because I find that the social benefits are pretty important — especially when I spend a lot of days by myself. But, of course, I've run into the problem of a too-busy coffee shop more than once, so having a backup plan is important. (And this is especially true if you live in a city where there are a lot of remote workers.)
And don't forget about the library — it is an invaluable resource and one of my favorite things about the government. At least with certain locations of the NYPL, I know I can find an outlet, dependable free wifi, bathroom and water fountain access, and a quiet workspace. And seriously, if you plan to work in public often but are easily distracted, good headphones are your friend. I don't always love listening to music while I'm working, though, so the library is often a safer bet for me than my corner coffee shop.
3. An accountant, or at least accounting software.
Self-employment taxes are by far the worst thing about freelancing, and I will not be the last one to say that. Hiring an accountant does cost money, but for the savings they can get you, it is often more than worth it. If you can't use an accountant's services right off the bat, though, at least start tracking your income early, and saving more than you think you need to for taxes. I use QuickBooks Self-Employed
, which is easy to navigate, especially because it is compatible with Mint, which I was already using. It's a great software, because you can use it to track all of your deductions, and even file quarterly taxes through it directly. H&R Block also offers tax-preparation software
 that makes e-filing a lot simpler. Seriously, I have never known more about taxes than when I started having to do them as a freelancer, and they are still a mystery to me. Good tools really make a difference.
4. An organizational system.
I have talked about my bullet journal to seemingly no end, so you know what? I won't do that to you today. But please oh please, have an organizational system in place for yourself if you're going to start freelancing. Evernote can be a great way to get your various to-do lists together (because you will have many) if you'd rather opt for an online system. I'm particularly fond of Asana, which is technically team project management software, but it's super easy (and intuitive!) to use as an individual.
5. A healthy portfolio.
Just as it is much easier to get a job if you already have a job, there is a catch-22 that comes with freelancing: it is a lot easier to get work if you already have work. New clients may not be going through the entire dreary job interview process with you, but they'll need to see what you can do for them. Put together a portfolio on an online platform — Contently or Journo Portfolio are good options for writers — so that you have a link you can easily send to prospective clients. If you're still looking to build your portfolio in the first place, I always recommend Upwork. Plenty of people find success on Fiverr, too, which can be great starting point if you're in the very early stages of your career.
Going a step further to build your own website is also a good move, especially if you work in an area like web design. And even if you're by no means a web developer, there are plenty of services out there to help you build a beautiful website without having to do any coding.
6. Follow-through.
Your reputation as a freelancer is going to be extremely important. I still find a lot of work through platforms like Upwork, where clients can leave reviews after you've finished a project. If other potential clients see that you've had some negative reviews, that is obviously not great. So when you accept work with a client, ask questions for clarification up front, and then get it to them by the due date. Finding work comes from showcasing your talent, yes, but also for the reputation you've built yourself, and your professionalism. Your best clients will be your best advertisements, so follow through on your assignments and projects, and graciously accept feedback wherever you can get it.
7. A printer or printing service.
Finally, I never would have guessed how often I would need to print or scan something — mostly contracts — as a freelancer. I have a scanner app on my phone, but when I need to print something immediately (i.e. can't wait for my boyfriend to bring the document home thanks to his cushy corporate printing privileges), I typically go to the FedEx Office
and use one of their self-service printing stations. It's quick and easy, and means that I don't have to waste precious NYC apartment real estate on a printer. (Though, in the long run, a printer might be more cost-effective…I'll have to do that math soon.)
Holly is the Managing Editor of The Financial Diet. Follow her on Twitter here, or send her your ideas at holly@thefinancialdiet.com!
Image via Unsplash