7 Trader Joe's Personal Care Products I've Started Using, & Whether Each Is Worth It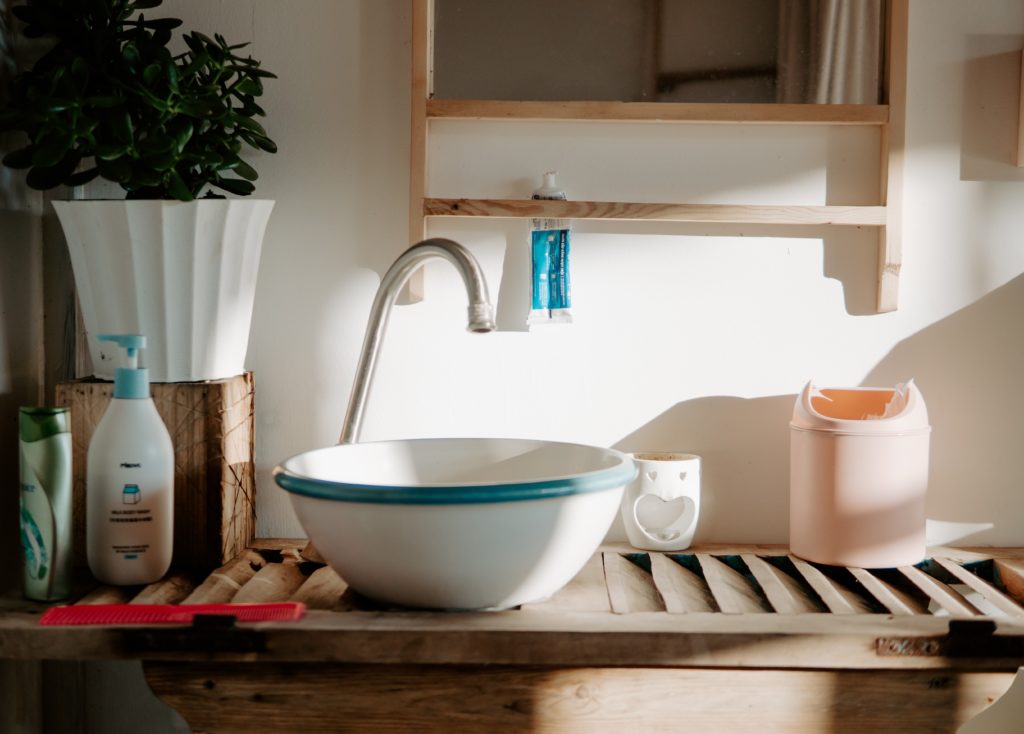 Trader Joe's continuously surprises me. Whether it's through their delicious food, interesting coffee and tea blends, seasonal offerings, or personal care items, I'm always shocked and amazed by what you can find there. And so, I'm trying to switch over to only using Trader Joe's personal care products. So far, I've tried their shampoo, conditioner, salt scrub, moisturizers, and more. Here's what I think of each product (note that there aren't links, as these have to be bought in store to get these prices):
1. Tea Tree Tingle Shampoo and Conditioner – $3.99 for 16oz
This hair care set is amazing! The shampoo is incredibly cleansing, using tea tree to treat the scalp and wash the oils off, and the conditioner is fairly moisturizing. The shampoo can definitely be a little drying, but it really does clean everything out of your hair. If I've used a lot of hair product between washes, I always use this shampoo to strip it all off. In general, I would recommend the shampoo to absolutely anyone looking for a good, fresh clean, and the conditioner to anyone who only needs a light bit of moisture in their hair.
2. Midsummer Night's Cream – $3.99 for 16oz
I love any product name with a nice pun in it so I picked up this inexpensive lotion to keep my legs, arms, and body well hydrated in the winter. Unfortunately, this cream is so thick that it was hard to spread around and even clogged my pores in a few places, causing me to break out. I think this cream would be a great option for your hands during dry months or for very, very dry skin, I but the average shopper probably wouldn't need it.
3. Nourish All-in-One Facial Cleanser and Antioxidant Moisturizer – $5.99 for 6oz
This is my favorite item on the list! The Antioxidant Moisturizer is one of the best products Trader Joe's has to offer in any category, in my opinion. It's a thin cream that sinks in easily, provides tons of moisture, and even cleared my skin up. I haven't had a facial breakout since I started using it, and my skin looks plump, even, and hydrated. The Facial Cleanser in this line is also a great choice, and I've been using it regularly to take off my makeup and cleanse my skin.
4. Spa Nourish Shampoo and Conditioner – $2.99 for 17oz
This is another part of the Nourish line, making that line an absolute gem at Trader Joe's. If you only pick up one thing, let it be a Nourish product. It's also one of the most affordable things you can purchase, rivaling even drugstore prices. This shampoo is gentle, cleansing, and not too drying while the conditioner is thin but still moisturizing and smells amazing. It really does feel like a spa experience for a much more affordable price.
5. Lavender Salt Scrub – $5.99 for 20oz
I used to make my own scrubs with some combination of coffee grounds, salt, or sugar, but I was always worried about it going bad or clogging up my shower pipes or going wrong in some way. I was happy to let Trader Joe's take the guesswork out of the occasion, and with a scrub that smells this great, it's definitely a re-purchasable item for me. I use it before I shave to get a much closer shave, and it is very much worth the money if you like to exfoliate regularly. It's a little pricier than the other products, but the amount of product you get will last months.
6. Enrich Daily Moisturizer – $3.99 for 4oz
This is a simple, thin cream that includes SPF and is a great deal. If you use a drugstore cream like Aveeno or Cerave, you're probably spending more money that you need to on your lotion/SPF combo. The Enrich is much more affordable and very much worth the money. It's lightly hydrating and protects your skin from the sun. 
7. Honey Mango Shave Cream – $3.99 for 8oz
Don't let the name confuse you, this product contains no real honey. So ethical vegans, purchase away! This shave cream doesn't lather like a traditional shaving cream, but it is very moisturizing and creates a slick surface for your razor to slide over. It's a decent price and smells amazing so I'm happy to keep using it. Probably much better ingredients than those aerosol versions.
*****
I'm a hardcore Trader Joe's fan, as you can probably tell. Eventually, I would love to switch over every product in my house to a Trader Joe's item. And I'm well on my way. They're often cheaper than the drugstore alternative, have better ingredients, and it's so convenient to grab everything you need from one grocery store.
Are you a Trader Joe's girl, too? Let me know your favorite product so I can give them even more of my hard-earned money.
Mandy Pura is a 22-year-old who holds two Bachelors in the Arts and has no idea what to do with them. She's a health-conscious coffee-drinker by day, and a stripper by night. She likes to spend her time doing circus acrobatics, practicing mindfulness, and eating delicious vegan foods.
Image via Unsplash
Like this story? Follow The Financial Diet on Facebook, Instagram, and Twitter for daily tips and inspiration, and sign up for our email newsletter here.