7 Ways To Make More Sustainable Fashion Choices Without Draining Your Bank Account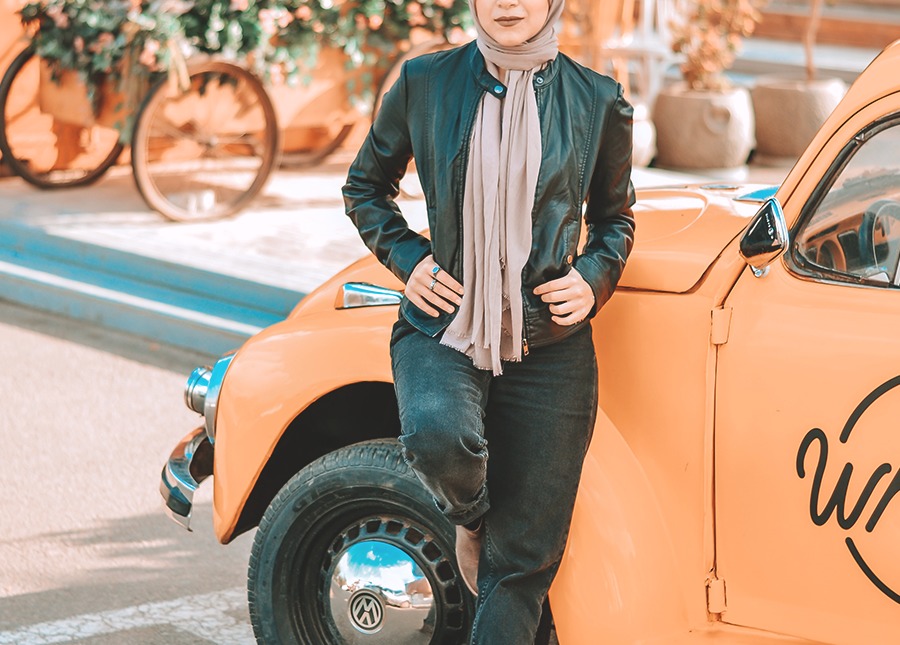 In December, I wrote an article on saving or splurging on items in your wardrobe. Upon seeing some comments after suggesting to shop at Target or H&M, I wanted to address that I am fully aware that there are more sustainable options that I simply and foolishly neglected to mention.
Being mindful and conscious of where and how you shop is an incredibly easy way to help diminish your carbon footprint and save a few dollars. In fact, popular fabrics used in the making of clothes, such as cotton and polyester, are created using fossil fuels. This only contributes to hurting the environment. After all, the fashion and clothing industry is the second leader in contributing to carbon emissions in our atmosphere (the first being the oil industry). However, we live in a wonderful world where there are many sustainable options when it comes to clothing.
Below are some simple ways you can be more conscious when spending your hard-earned money on clothes.
1. Recycle.
Less than 1% of clothing fabric is recycled. Yes, you read that correctly. The majority of fabric is discarded in landfills or oceans creating harmful habitats for living organisms. But there are multiple ways you can recycle your clothes. For example, stores such as Madewell, H&M and & Other Stories will take your jeans and clothing, recycle the fabric for you, and give you money off on a future purchase. Yes, some of these stores are fast fashion, but this is a major step in acknowledging their carbon footprint. A bonus is that you're not only recycling, but you can save money on a future purchase.
2. Sell or donate.
Have you ever bought a shirt and worn it once, but now regret even buying it for whatever reason? If you have only worn an item once (or never), consider selling it on sites such as Poshmark or eBay. You may feel bad having wasted your money on a brand new top, but you can earn some money back, and someone else may wear it many more times — much better than it landing up in a landfill if you toss it in the trash. If an article of clothing is past its prime, you can donate gently worn clothes to Good Will or Salvation Army.
3. Thrift shop or second-hand shop online.
With a plethora of clothes to choose from, thrift shops, eBay, Poshmark, and other online thrift stores can seem like a never-ending treasure hunt. Buying second-hand clothes at less than half the original price is an easy way to save money and help the environment. Not to mention, if you go to a thrift store, it's a fun way to shop with friends and have a laugh at the goofy items you find.
4 Invest.
Investing in what you wear is a great way to know you will wear whatever you buy. Don't invest in fast fashion; rather, look into buying from sustainable fashion stores, such as Reformation. Of course, a lot of times, sustainable fashion is pricier. But do keep in mind that this is to create better quality pieces with less water, CO2, and chemicals. If you can afford it, it's always a better investment.
5. Rent.
It's silly to spend hundreds, if not thousands, of dollars on a dress or outfit to wear once to an upscale event. To spare your bank account the deadly damage of a costly dress, try renting your outfit from Rent the Runway. Rent the Runway allows expensive dresses to be rented for much less to multiple renters. This means that an outfit is being worn over and over rather than just once and then thrown out.
6. Buy local, not online.
I stress the importance of buying local. When you buy local, you save on the transportation of something getting to you. This means less gas from planes flying you a boxed package with one t-shirt in it to be delivered. Plus, you skip using a box (although they are recyclable, so do please recycle your Amazon packaging!). Not to mention, buying local means supporting your local economy — which is always something to be proud of.
7. Use your own bag.
Personally, I skip using bags at the mall. It's a small way to help save the earth. Either bring a large purse/handbag or an empty canvas/grocery bag to store your purchased goods from the mall in order to skip using a paper or plastic bag.
*****
On my last note, I want to say that unless we consciously shop while keeping the earth in mind, we create a demand in the fashion industry for new items. Personal responsibility alone is not going to fix the planet, of course, but stores and brands keep up with this demand by creating new clothes, which add more CO2 emissions into our already polluted air. So please, before hitting order on your next Amazon clothing purchase, think of other environmentally friendly ways you can shop.
Laura is a marketing specialist and fashion enthusiast living in the Los Angeles area. When she isn't chugging coffee and meeting deadlines, you will likely find her at the beach, online shopping for the best deals, and spending time with her dog. You can find her on Instagram @laura_furlongg.
Image via Unsplash
Like this story? Follow The Financial Diet on Facebook, Instagram, and Twitter for daily tips and inspiration, and sign up for our email newsletter here.