7 Websites Every Style-Obsessed Girl Should Know About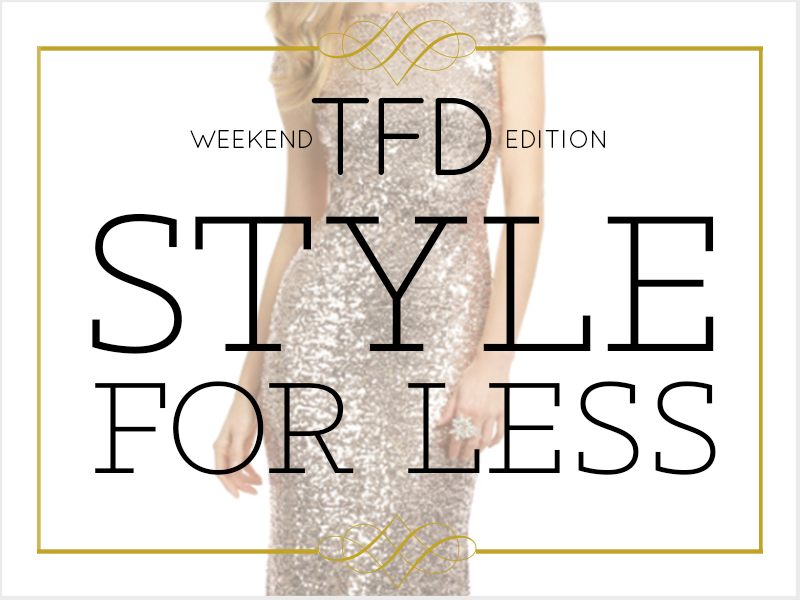 It's the weekend, and this usually means two things. One, you're usually out about town, sashaying from once social engagement to another, whether it's dinner party, night out dancing, birthday, wedding, anniversary, shower, gallery opening, etc. And two, you're more than likely rummaging through your closet desperate for something ~cute~ to wear, claiming you have nothing to put on, while standing in front of a jam packed closet.
Very recently, I was invited to an awards gala party that was a super last minute invite, at some fancy NYC hotel. It was black tie event and I needed to buy a floor length gown (yikes), so I panicked. Upon a quick inspection of my closet, which only housed a few limp cocktail dresses in varying shades of black, it seemed that purchasing a dress for the event would be inevitable. Since I only had 48 hours notice beforehand, I ended up having to drop $$$ on a dress to wear. After that, I thought about how much I wanted to return the dress but couldn't in good conscience do it. After someone else from my office expressed similar remorse for the money we felt like we just flushed down the toilet, I felt compelled to research what my options would have been if I had proper time to rent a dress ahead of time.
Below are seven kick-ass websites that you can use to rent clothes for special occasions, purchase used designer clothes at deeply discounted rates, or simply sign up for affordable styling services that will ensure your closet is always ready for anything and that you'll always have something fabulous to wear in a pinch.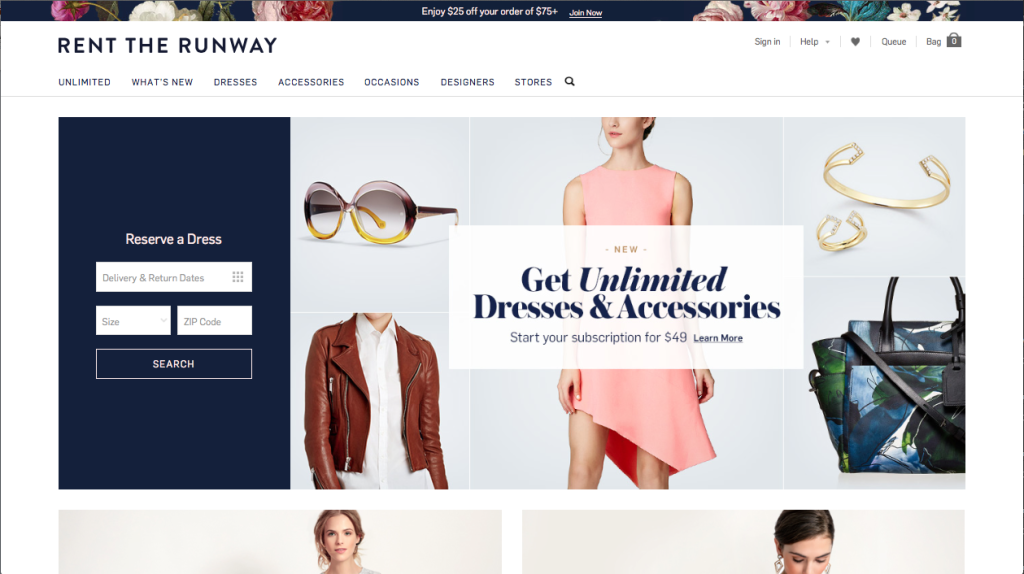 The concept of Rent The Runway is pretty straight forward. You "rent" items for 6-8 day periods at very affordable prices. The site also includes photos of real customers wearing the items rather than just 6ft, size 0 models that make every dress look as if it will suddenly turn you into a tall waif life column.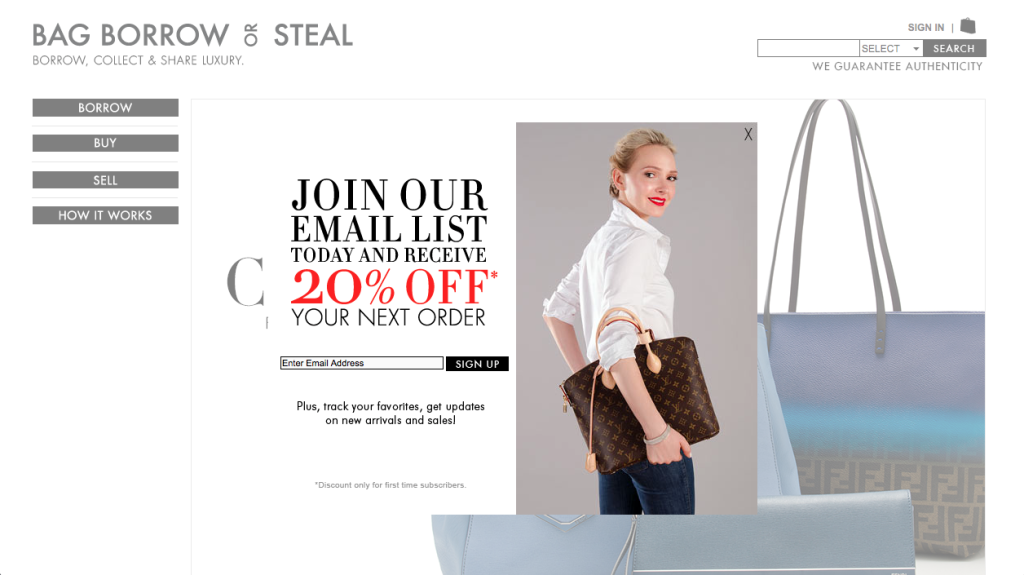 As the title suggests, you can either buy, borrow or sell luxury accessory items. Rented accessories are "leased" out for 1 month periods. They have a pretty extensive collection of designer names and an easy extended leasing policy. If you want to keep it longer than a month – it automatically renews itself.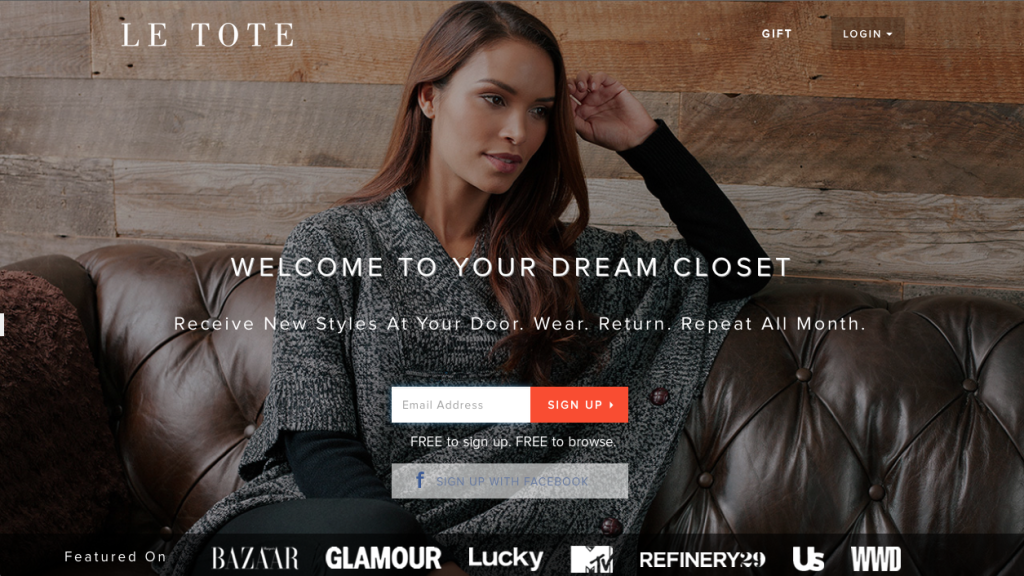 Le Tote is kind've liked the "Netflix" of fashion renting service, where you sign up for a monthly subscription.  You "heart" items that get added to your wish list, and your monthly box of goodies will include at least one of those items. A Le Tote stylist chooses items based on our style and preference and sends them along your way. If you like one of the items, you purchase it and send whatever you don't like, back.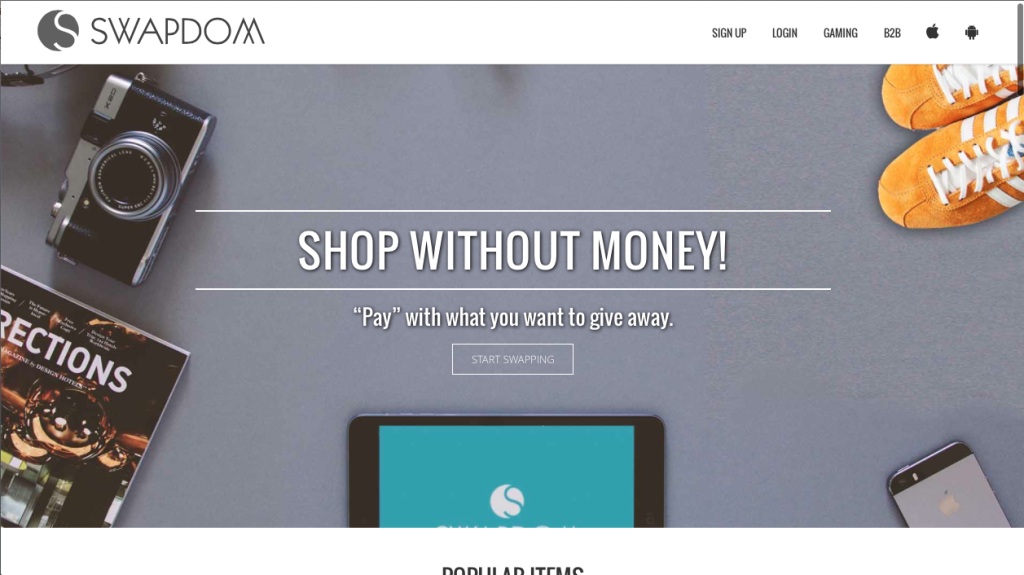 Swapdom includes a wide variety of items, not just clothes and accessories, and is free to use. You simply offer up something to be swapped and select what you want in return for it. You pay a petty small shipping fee but otherwise you don't pay a thing. However, you do have to photograph and upload what you're offering up for swap so make sure that the photos you take are on point.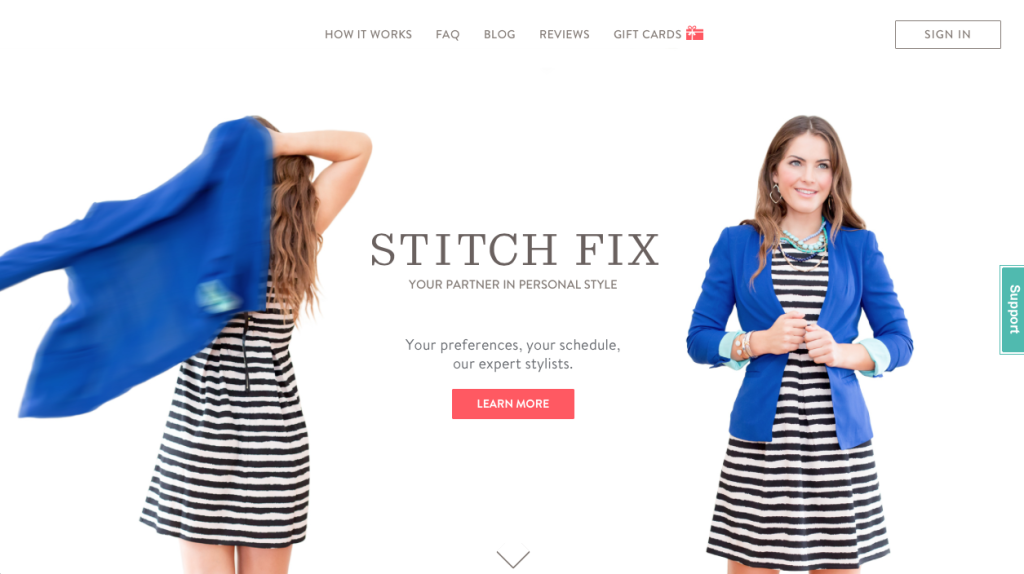 Stich Fix is neat because it kind've eliminates that whole, "let me go to the mall for one vague item and come home with $200 worth of stuff I think I like." It's an affordable online styling service, where your taste and preferences are saved. You're sent items each money that you can choose to either save and purchase or send back. Similar to Le Tote, you're sent items (5) that they feel would suit your taste and if you like them you buy them and if not you send them back. There are discount incentives of 25% if you love all 5 items and a $20 dollar styling fee that can go toward your final order.
The Ms. Collection is another neat website where they send items to you, which are mailed out on the 15th of each month. They have a neat time ticker at the top of the website which tracks how much time you have left to place an order. It's a way to try styles on that you're not totally sure you want to drop dough on yet. You get to choose what items you're sent and what you don't like you send back.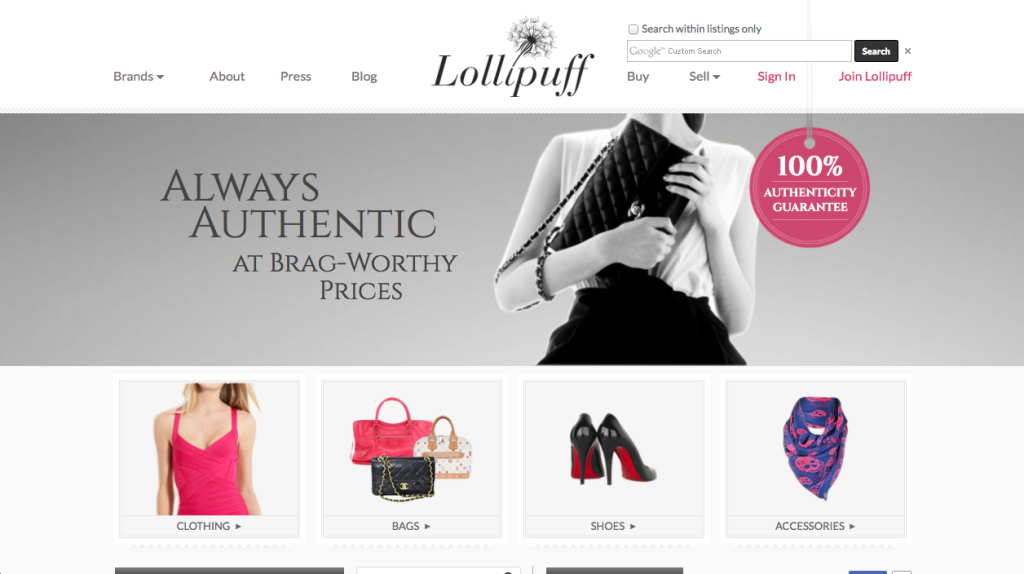 The concept of Lollipuff is almost like an enhanced, strictly fashion focused Amazon where you can buy and sell items. The difference here is that items are screened before they're even posted to the site, to ensure that what your bidding on and buying matches the quality that is depicted in the photo. It's an opportunity to get your hands on designer items for very steep discounts. Some of it is preowned, but they ensure that the when you drop $500 for a pair of discounted Chanel flats, you won't be surprised by shitty knock offs from a far away place.
Enjoy, and keep shopping smart!