8 Basic Purchases All 20-Somethings Need To Make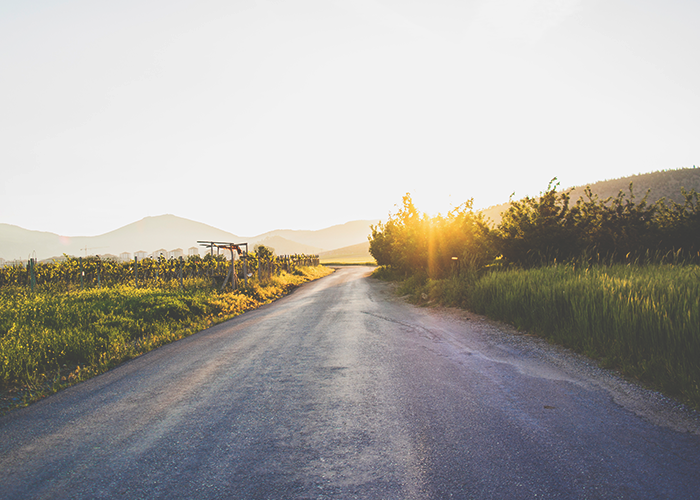 They probably didn't tell you when you were a kid, but "being an adult" pretty much means making a bunch of expensive purchases and paying bills. The bills thing is nonnegotiable, but most of the "expensive purchases all adults need to make to become adults" aren't really necessary (i.e. that 1,000-inch TV). I will say, however, that some of those adult purchases and expenses really do help give you the best possible chance at leading a successful, happy, and healthy life. The trick is distinguishing between frivolous and helpful possessions.
Here are some of those essential items for all twenty-somethings:
1. A Go-To Power Outfit
Whether it's a formal pantsuit, a nice dress, or a fierce pencil-skirt-and-blazer combo, a Power Outfit is a must for girl bosses everywhere. Whatever ensemble you choose to empower yourself with, the clothes need to be high quality, fit you properly, and look professional. Your Power Outfit is something that you'll have to spend a little bit more money on to guarantee a clean, quality fit (and make sure your investment lasts you for years and years). It'll come in handy any time you have an interview or important meeting.
2. A Well-Made Mattress
Like it or not, your body is aging. It can't handle countless nights on a shoddy mattress anymore. As an adult, the years of sleeping in twin beds and futons from your parents' house are over — and it's time to pay the price of investing in your health! Yes, mattresses are pricey, but if you pay for one that's really well-made (like the Casper Mattress) and fits the firmness or softness you like best, it'll last you for decades. Your body and sleep quality will thank you for the investment.
3. A Good Computer
(With Insurance)
With most work situations requiring employees to be more and more available outside of the office, it's important to have a computer you can rely on. Spending a few hundred dollars more than you did on your college computer for one that has the necessary storage, programs, and shelf life is worth it. The last thing you want is a computer that spazzes out when you're working on an important project or trying to make a late-night deadline on your side hustle work.
4. Health Insurance
Illnesses and life-threatening issues are a real possibility for twenty-somethings. Even though you feel young and invincible, there's still the chance you'll need to have some kind of procedure, pay for medication, or seek treatment. You need health insurance (with it dental and vision insurance included!). Otherwise, you won't be able to receive the preemptive care that will prevent more serious issues in the future. It's worth it to lay down the money to deal with any issues that come up in this (early, I know) decade of your life.
5. A Reliable Car
As a young person focusing on your professional advancement and personal growth, you don't need to drop serious cash on a flashy car. You don't need the fastest or biggest vehicle on the road to trailblazer your twenties. But you do need a reliable vehicle to get you to work, to see family, and to go explore — and this car of yours needs to get good gas mileage (at least, relatively good). Note: you don't have to shell out for a brand-new car simply because others are doing it. If you have a good, reliable vehicle that's safe to drive in, then all you need to do is take good care of it so it continues to fulfill your transportation needs.
6. A Way To Build Credit
Your credit-builder can be in the form of a credit card, regular payments for an investment (a big piece of furniture, a car, an apartment), or even renters' insurance. In order to build your credit and pave an smoother path to things like home loans in the future, you have to start building up your credit score now. The only way to do that is with some form of a credit line! Make your payments on time, don't spend more than you can pay off comfortably each month, and you'll be set.
7. A Quality Bag
Be it a purse, briefcase, or backpack: a well-made, high quality bag that fits your needs is a must-have for any professional twenty-something. You could buy cheaper satchels more frequently, but they won't last as long (and you'll end up spending more money in the long-term on repairs and replacements). It's best to spend more up-front on a bag that will last you for several years. Revisiting item number one (Power Outfit), a quality bag will make you look put-together and competent to interviewers, employers, co-workers, and potential clients.
8. A Nice Pair Of Dress Shoes
Ladies, your party stilettos don't count here. There's a difference between shoes you wear out on the town and shoes you wear to work or an important meeting. Nice, closed-toe heels or flats need to be at the top of your adult wardrobe list. It's best to make an investment here, too, so the shoes are more comfortable, supportive for your feet, and will last you for several years.
Terra is an Arkansas-based writer who spends her free time obsessing over her planner, debating between working out or eating, and singing to her dog, Gatsby, even though he hates it. She also writes for Earn, Spend, Live blogs here.
Image via Pexels