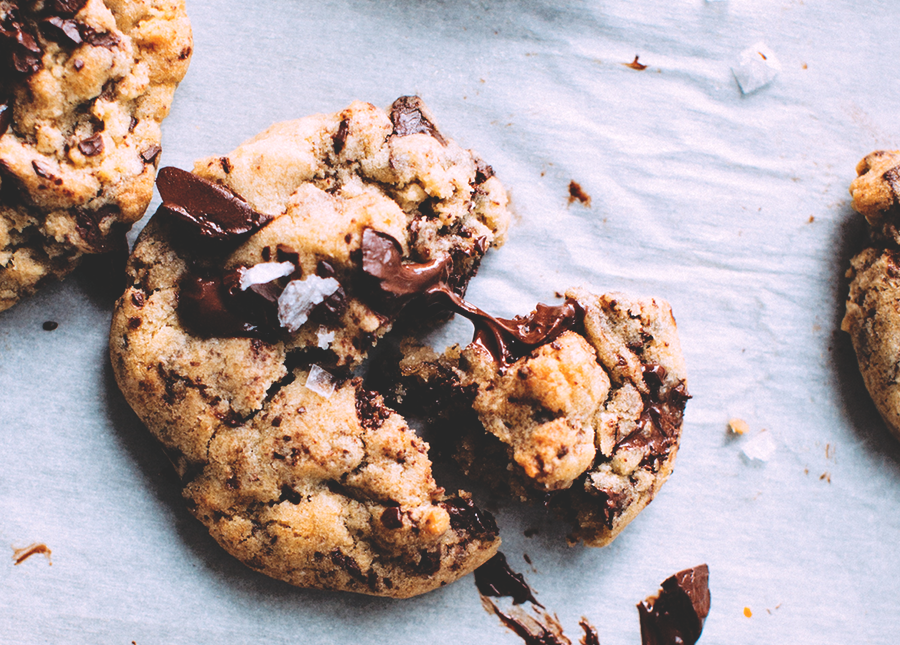 (Disclaimer: if you actually want these to cost less than the famous $5 Pumpkin Spice Latte @ Starbucks, you have to search your local grocery store for them. I love Amazon, but they are all expensive-as-hell on there. Also, ordering food online isn't my fave thing. Grocery stores are there for a reason. Anyway, on with the snack content!)
So, women really do get a lot of shit come September for their obsession with pumpkin-flavored snacks. I am one of them. (It's cool, you can make fun of me if you want. It is kind of funny how jazzed I get about pumpkin-spiced-snacks.)
There are two important pieces of information to make a note of here:
Not all women like pumpkin-flavored things, okay?

Even if a woman

does

like pumpkin-flavored things a lot, can you just let her live???
Posting a pic of your PSL or pumpkin flavored Oreos or whatever other cinnamon-y, nutmeg-y, delicious orange-colored snack food you've found at your local grocery store is considered Premium Basic Bitch Content. But to be honest, if shamelessly consuming (and sometimes posting on social media) festive, fall-themed snacks is wrong, then I don't want to be right.
My kitchen is currently stocked with pumpkin puree for all my baking needs, pumpkin crunch Special K cereal, two kinds of pumpkin granola bars, and pumpkin Cheerios. I have maple yogurt, cinnamon ice cream, roasted pumpkin seeds, and many other warm, comforting, nostalgic snacks helping me in my celebration of the season. (And tbh, I need all the comfort I can get — aside from the snacks, autumn isn't exactly my fave. Autumn = cold.)
For the rest of you who, like myself, are shamelessly celebrating with all the yummy festive snacks your bellies can handle, I've rounded up my favorite fall-themed snacks (that, depending on where you buy them, will cost you less than a single Pumpkin Spice Latte — take that, Starbucks!).
1.  Sunbelt Bakery Pumpkin Spice Granola Bars
.
I've raved on TFD before about Sunbelt bakery granola bars. They are soft, chewy, delicious, and the cheapest granola bars I've ever purchased. (A box of 10 bars is usually around $2, depending on where you buy. Amazing compared to most brands that sell a box of 4-6 bars for $4.) Until now, the fudge dipped coconut flavor has been my favorite — but this year, they released a Pumpkin Spice flavor…and OMG. It is so good. They taste like warm, cinnamon-y oatmeal cookies. It is the perfect, quintessential pumpkin spice flavor. It is pretty much the flavor you hope the pumpkin-spice-flavored item you buy will have, even though it usually never does. (What the heck is that artificial pumpkin flavor? I'll tell you what it is: shit.)
I'm not sure if this is a limited-edition flavor, but I've stocked up on many boxes assuming that it is. You're gonna want to get your hands on these if you like pumpkin at all.
2. Pumpkin Spice Cheerios
.
These basically taste like Apple Cinnamon Cheerios (a classic), but with a warmer, spicier flavor. I love them (I've eaten them for breakfast every morning this week, no regrets), and the best part is I bought them on sale for only $2. Full price Cheerios tend to hover between $2-4 depending on the size of the box and the store where you buy 'em. 
3. Apple Cinnamon Crunch Special K
.
I'm kind of a cereal connoisseur — it is one of my favorite things to eat, and any time General Mills decides to drop a bomb-ass new flavor for me to enjoy in the early morning, it is in my shopping cart immediately. I love any and all flavors of Special K (shoutout to the OG strawberry flavor for still holding up after all of these years), but this apple cinnamon one is extremely good. Don't know if I would buy it again because it is very similar to my favorite apple cinnamon Cheerios, but it is still amazing and totally fall-inspired.
4. Maple Chobani Yogurt.
I love a good cup of Greek yogurt. It essentially is flavored sour cream, and I'm still totally here for it. Every year, Chobani drops a Pumpkin yogurt that is incredible (I routinely visit the grocery store to buy them by the dozens this time of year), but I decided to give their limited edition maple flavor a try and was not disappointed. These usually go for a little over a dollar per cup, which is an awesome deal for a festive breakfast or sweet lil snack.
5. Blue Diamond Pumpkin Spice Almonds.
If you are someone who is regularly a fan of snacking on nuts, this unique Blue Diamond flavor is a fun way to switch things up. I wasn't sure how good pumpkin spice flavoring would taste on almonds, but it is actually so good — sort of sweet and salty like the classic honey roasted, but obviously sweeter and richer. I love them. And they are under five bucks! Score.
6. Starbucks Pumpkin Spice Ground Coffee.
If you're craving that classic PSL but aren't about to shell out $5 on a latte (You've been reading a lot of personal finance blogs, huh? Same.) then fear not — Starbucks sells a ground version
of their pumpkin-spice-flavored coffee for just around $5 for a whole bag. (The Amazon listing says $15 — I got it at the grocery store for $4.99. Idk, Amazon.) I got one three weeks ago and still haven't finished the bag, and we've gotten at least 30 cups of pumpkin coffee out of it. Awesome bonus: there's a recipe for a fall-festive whipped cream on the bag, so you can make your coffee Starbucks-level fancy if you wish. (I certainly wish!!!)
7. Pumpkin Spice Crunch Special K
.
Okay, stay with me here: these don't really taste like they have any sort of pumpkin flavor at all. But they do have a warm, cinnamon-y, vanilla-y flavor that is delicious and totally reminiscent of fall despite the fact that it doesn't exactly live up to its Pumpkin-Spice name. I like this one a lot more than the Apple Cinnamon Crunch one. Full disclosure: I flew through a box of this last week and plan to buy another one ASAP. 
8. Apple Pie Oreos
.
There's an infamous story of the time my best friend and I bought caramel-apple Oreos a few years back and the package didn't last more than two hours before it was empty.
Artificial apple-flavored cookies sound wrong, but for some reason, they taste so right. When I saw these limited edition Apple Pie Oreos, my reaction of ???? quickly turned to !!!! and I tried them. The verdict: delicious. Eat these. It is basically Thanksgiving dessert, but for $3.50 and you don't have to bake anything.
Mary writes every day for TFD, and tweets every day for her own personal fulfillment. Talk to her about money and life at mary@thefinancialdiet.com!
Image via Unsplash