8 Realistic Ways To Stretch Your Food Budget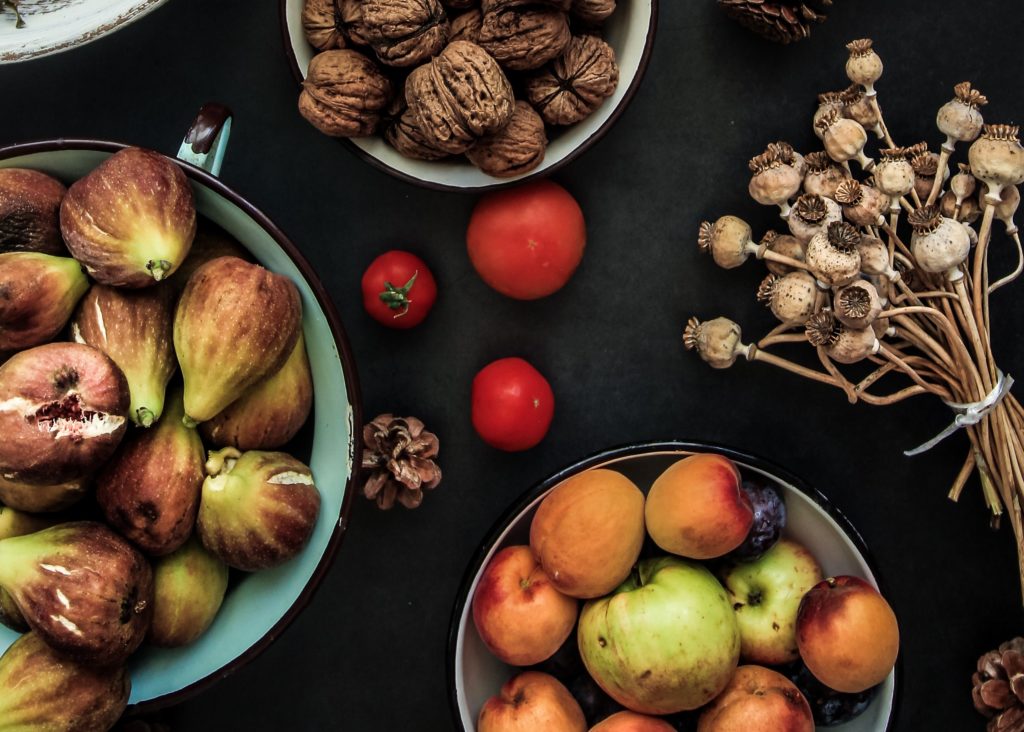 Like most young people, I had big plans for my twenties. I was going to graduate college, travel the world, be an independent woman with a successful career, and make the most of my freedom. As with many things in life, my early twenties did not pan out this way. I met my husband when I was 19 years old, fell head over heels in love, packed my bags to relocate to the small town where he grew up, and soon after that, we got married.
I loved the small-town vibe of my new home but found myself struggling to find a job that would offer me even part-time work. I grew up in a large city, where job opportunities were abundant, and it had never occurred to me that a small town would not have as many jobs to offer. We only had one car, which my husband used to commute to his job 30 minutes away. With a local bus system that was lacking any real schedule, I was limited to finding a job that was within walking distance of our apartment.
Spoiler alert: I did not find that job. Instead, we learned to live off of my husband's $12-an-hour paycheck. I did everything that I could possibly think of to stretch each paycheck as far as I possibly could, from making my own laundry detergent, drying our clothes on a clothesline, and making all of my own homemade cleaning supplies. The biggest way that I saved money was by taking our food budget (which was $50 to $60 a week) and stretching it as far as I possibly could.
When I was initially looking up ways to stretch my budget, I found a lot of the typical "skip your daily latte" financial advice. At this point in time, I was nowhere close to having the money to even consider a weekly latte. This is why I want to share with you these eight simple, and more importantly, realistic, ways to stretch your grocery budget.
8 Easy Ways To Stretch Your Food Budget
1. Keep Breakfast Cheap
Breakfast is one meal that can easily be simple and take up a very small portion of your food budget. Foods like eggs, oatmeal, and toast can all be cheap but filling ways to start your day. My goal was to keep breakfast for the week to between $5-10, leaving the majority of our food budget for lunches and dinners.
2. Make Recipies That Contain Similar Ingredients
I have always loved eating healthy, but I struggled with allowing produce to eat up a large part of our food budget. When we did buy produce, I would use a half of an onion for one recipe, and then use the other half of the onion for another recipe later that week. I did this with peppers, cans of beans, and even ground beef. Splitting one portion into two meals is a great way to make your food budget stretch.
3. Meal Plan, Meal Plan, Meal Plan
I see this piece of advice regularly now, but I could not skip over it in this article. When I fail to meal plan and create a grocery list, I see a huge spike in my food spending. Go into the grocery store with a plan, and don't waste time in aisles that you don't need to be in, as this will only lead to unnecessary spending. Having a weekly plan for what you will eat for the week will help to prevent those splurges on foods you "might" need, but really don't.
4. Have Breakfast For Dinner
During the first two years of our marriage, we would have pancakes and eggs for dinner once a week. We bought a cheap bag of flour and a carton of eggs, which always provided us with one inexpensive but filling dinner. It also gave us a little more money to spend on our other dinners throughout the week.
5. Take Advantage Of Weekly Ads & Local Deals
While I never got into couponing, I did pay close attention to our grocery store's weekly ad and became familiar with different deals around our town. One local grocery store had a $1.99/pound deal on chicken and beef every Tuesday, so I would get a pound of each to add to our meals throughout the week. Planning your meals around the deals in your store's weekly ad can help save a few extra dollars on your food budget.
6. Pantry Items Are Your Friend
Some of the cheapest grocery items that you can buy are those that are found in your pantry. This includes foods like beans, pasta, rice, and lentils. We used beans and rice to bulk up many of our meals, both to make them stretch and to make them more filling. Some nights we would have beans and rice alone, which made for a surprisingly filling meal.
7. Have Leftovers (At Least) One Night A Week
When you are doing your weekly meal plan, plan at least one dinner that you love enough to have twice in one week. I am not a huge fan of leftovers, but it is well worth it when it comes to saving money on your grocery bill. If you absolutely detest leftovers, use the ingredients that you cooked up for another meal and create something new with them. For example, frittatas are a great way to use up leftover roasted vegetables!
8. Double Check Your Inventory Before Shopping
Before I meal plan, I take note of what I already have in my refrigerator and pantry that needs to be used up. Sometimes I have enough to make up a meal or two for the upcoming week, and sometimes I at least have an ingredient or two that I no longer need to add to my list.
Keeping My Grocery Costs Low
While my husband and I are both now employed full-time, I still use these tips to meal plan each week and save us a considerable amount of money. We may be more financially comfortable now, but our food budget is still under $100 a week for the two of us. The way I see it, being responsible with your money is always a good idea no matter what your income is. There are still times where something unexpected comes up, and I know now how to adjust our budget to accommodate life's surprises!
Emma Rosenthal lives in Pittsburgh, PA and is currently studying marketing and management. She loves to spend her free time exploring the outdoors, knitting, or snuggling on the couch with her cats.
Image via Unsplash
Like this story? Follow The Financial Diet on Facebook, Instagram, and Twitter for daily tips and inspiration, and sign up for our email newsletter here.