8 "Trendy" Spending Traps I'm Trying To Avoid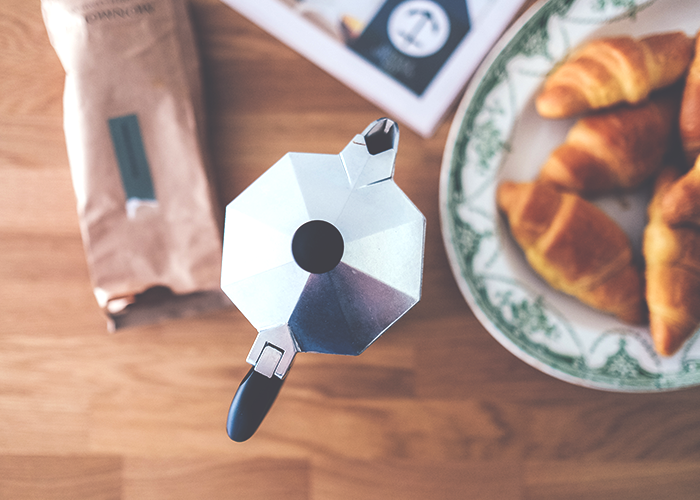 I am a big advocate for knowing your vices — understanding where you like to spend your money a little frivolously, but using caution spending it in places or on things that don't really give you the amount of joy and satisfaction you should experience.
I haven't always had a good grasp on what meaningful spending should be. I've spent money to go out for meals with friends to places I haven't really cared for. I've bought a round of drinks, because it seemed like the thing to do. I've Ubered somewhere I probably could have just walked to, because it was preferred by the people I was with. I don't intend to live life as a cheapskate shut-in, but I also don't want to spend my money on things that aren't important to me, but just happen to be common things to spend on for other people my age. Here are some common trendy spending traps that I'm trying to avoid.
1. Brunch
Breakfast is my favorite meal of the day. I love a good Bloody Mary. Eat my favorite foods and get drunk before noon? Brunch seems like it should be up my alley, and indulged in on a regular basis, but I usually leave feeling guilty I spent $14 on eggs that I probably could have replicated at home, and am hungover before 3PM. Unless I'm in a different city visiting friends, or eating at brunch at a place that offers a unique foodie take on breakfast food that I couldn't make on my own, I should probably skip it. 
2. Music Subscriptions
There are so many options for music lovers now — Apple Music, Tidal, Soundcloud, Spotify, Pandora — and so many of the options offer you the opportunity to pay a monthly fee to enjoy your music ad-free. I really understand the appeal of a music subscription. But beyond taking advantage of the Tidal free trial to memorize Beyonce's Lemonade, I have not used any music subscriptions. I've come to accept that music isn't the place where I gain the most satisfaction. I never know who is singing what song, and it isn't all that important to me. My music taste is either top 40 pop to belt in the shower or in-the-club rap booty poppers. If I like a song, I'll listen to it on Youtube on repeat until I'm sick of it. I don't need to listen to it all the time, and I don't really like background music when I work, so paying $9.99 a month for music just doesn't make sense for me.
3. Concerts/Festivals
Avoiding spending on concerts and festivals makes sense, given my feelings about music and music subscriptions. I've been to concerts in the past, and have enjoyed the experience, but almost always as a plus one. Festivals are really popular for people my age, and I do see the appeal, but it is an experience I don't intend to spend money or set aside significant time to do.
4. Subscription Boxes
I felt myself saying "Yaaas" when I read this TFD article about beauty boxes. I have always loved makeup, and feel pleasure opening a new tube of lipstick, but I'm also in the makeup camp that is not experimental. I know what works on me — I do a couple of variations of "what works," and that's it. When I buy or am gifted makeup that's not what I'd typically use, it ends up sitting in my vanity until I realize it's expired, and I throw it away. Subscription boxes appeal because they feel like Christmas morning, and opening up mail is fun, but if I'm going to treat myself online shopping, it will be on something I've wanted for a while and know I will use.
5. Fitness Classes
Dance to Latin beats. Dance on a pole. Hang upside down on strips of fabric hung on the ceiling. There are so many fun and interesting ways to get a work out. I would probably enjoy mixing it up with a fitness class here and there, but for me, working out is about finding a routine you can replicate on your own and easily stick to. I'm not going to go looking for a Zumba class when I'm traveling to a different state for work.
6. Paint Night
I treated my mom to a paint night once, and we enjoyed doing something out of the ordinary for us — trying to paint a woodsy landscape while drinking sangria. It was nice, but it wasn't an experience I'd pay for again. I love the idea of creating art with friends, but I'm all set with amateur art to decorate my room, and would rather spend the $40 I'd spend on a Paint Night elsewhere.
7. Curating the Perfect Bar
I used to strive to have the perfect bar, which I imagined I would use to entertain friends, expertly zesting limes and garnishing rims. But the entertaining I do is usually the one-off party where friends BYOB, and I'm making some snacks and encouraging people to take shots of Fireball to the face. Having bottles of alcohol sitting around makes me feel weirdly guilty that they're just sitting there and I'm not drinking, which seems like a backwards way of looking at alcohol. I'll save recipes for cocktails, but I am rarely inspired to make them myself, and am perfectly fine spending the $15 on a cocktail with fancy ingredients I need to Google on the rare occasion I'm "going for drinks." If I'm going to drink at home, I will force myself to go to a liquor store and buy the small quantity I'll need at the time. I don't need the "perfect bar."
8. Uber, Uber Everywhere
With UberPass and UberPool, Uber is super smart at creating ways to make their service seem like a regular expenditure that makes sense. Absurdly, sometimes the cost of an UberPool is cheaper than using public transportation. As a FitBit fanatic living in a neighborhood where I can walk nearly everywhere I'd want to be, I probably should stick to walking, and only Uber when I haven't planned well and can't walk, or if it is late at night and seems unsafe.
Antoinette is a coffee dependent, Boston-based business strategy consultant who enjoys learning travel hacks, watching standup comedy, and slurping oysters raw on the half shell.
Image via Pexels