9 Things I Keep Spending Money On Even Though I F*cking Hate Them Every Time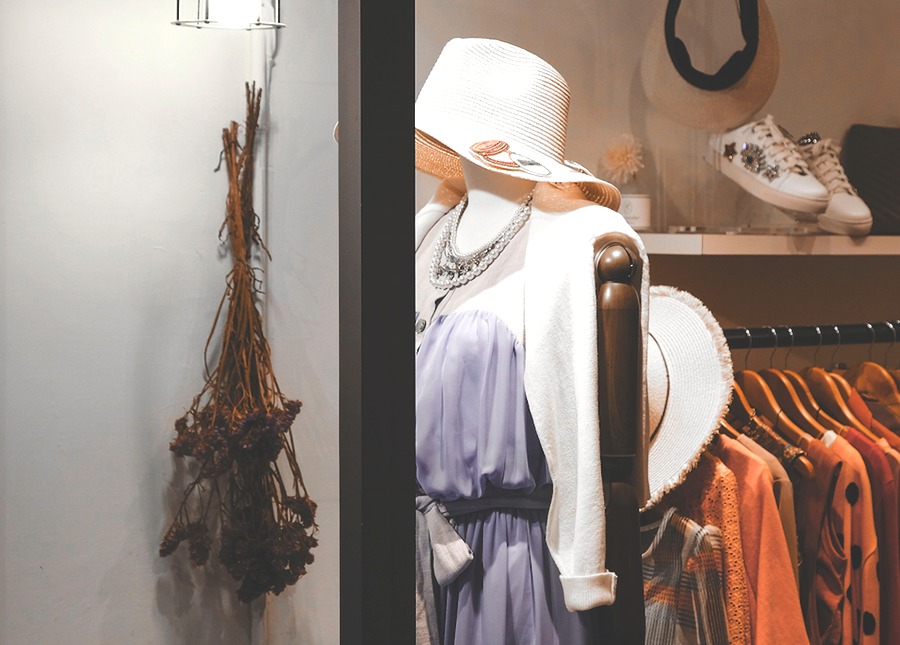 1. Random shampoos/conditioners.
I feel like these things are "find your truth and stick to it" products. I don't know why I feel like I have to sample every $4 tropical scented shampoo that comes out, but I do know that my hair is all the more dry for it. Good news: I'm trying to break this cycle, and buying some quality hair products from the salon. (But like, why do salon shampoos cost $45 a bottle???) 
2. Plush toys for my dog.
He loves these — I hate them. He destroys them in seconds, and I tell myself "never buy one of these again!" and then I see one and I think "awww, Gaston needs this!" and spend $10 on something he'll literally tear to shreds that very same day. Also, he gets so hype when he has these that he runs around crying with the toy in his mouth and even happy-pees on my bed. It is just a bad mood for us both.
3. Bagged lettuce (and other aspirational foods).
I buy at least one aspirational bag of cut/washed lettuce every month that gets almost entirely thrown away. It is a terrible habit, and I need to realize that as much as I want to be a salad person, I simply am not. And when I am, it is definitely not the slightly wilted salad that comes in a bag. Same goes for other foods I wish I liked eating and have tried both at restaurants and in grocery stores to coax myself into enjoying — things like salmon and acai bowls. I like healthy food, but damn, I am Not A Fan of these things, and I keep buying them because they look so good when people on Instagram eat them.
4. Oversized sweaters, off-the-shoulder tops, & other "good in theory, bad in practice" clothing items.
Man, these look so cute on people, but I truly can't pull them off. Pretty much every sweater in a fabric/style other than "close-fitting cashmere" gets shoved to the bottom of my drawer or only rarely worn lounging around the house by myself (or that one time that my boyfriend woke up in the morning sporting one of my oversized fluffy blue cable-knit numbers — true story, we still have no idea how it happened but we assume some sleepwalking took place).
As for OTS tops, I have three of these and wear exactly zero of them. They make me look like a linebacker and restrict my arm use. Lose-lose. Point is, learning things about yourself style-wise that go beyond what you like visually is super important, and prevents you from spending constantly on things you like in the shop and hate every time you get home and put them on your body.
5. Flats that aren't backless mules.
A vision: me, walking down the street in big sunglasses, cigarette pants, and slightly-pointed ballet flats. I pause, answer my ringing phone, and say something like, "Ugh, but he was supposed to have that on my desk yesterday!" I snap the phone shut (I have a flip phone in this vision???) and slide it into my bag. I strut away and don't fall out of my shoes. I think ballet flats and loafers are so chic and versatile, but I have weirdly sensitive heels, and shoes like that with backs on them almost always give me blisters no matter what I do or how much I break them in. I can recreate this vision with mule-versions of these types of shoes (which I do own and love) but they are so easy to slide out of when walking with purpose (as I intend to in this vision), and also tend to err on the "looking identical to house slippers" side, so boots, heels that buckle safely onto my feet, and trainers are a better bet. Sad, right? 
6. Small bags.
I am a tote person, through and through, and I wish I learned that before dropping money on cute crossbody bags and dainty clutches that essentially collect dust in my closet. I love bags, and although I don't have a super vast collection, I do know the few absolutely adorable small crossbody bags and way-too-big-to-fit-in-my-hand clutches I have get essentially no use. I love looking at them, but when I use them, I just hate them. I bust one out once or twice a year for a nice party, but even then I'm more likely to just ask my boyfriend to put my keys and lip balm in one of his giant man-pockets. On the contrary, I have three rather nice (but not ridiculously expensive — in the $100-250 range) tote bags that I adore and rotate through using every day. I get such joy out of tossing my belongings into the abyss of such a carefree bag when I walk out the door, and although you may be thinking "Wow, good for her, she has a well-rounded collection of three and never has to buy another again!" just know that now that I've had this realization my ass is not gonna stop buying tote bags. Moral of this story: once you figure out that something you love buying actually gets tons of use, you feel way less guilty buying and loving it!
7. Car air fresheners.
These are one of those good in theory, bad in practice things that get me every time. Every fall I'm like, "Why yes, Bath & Body Works, I'd love for my car to smell like a marshmallow pumpkin latte!" and then I spend $6 on the thing and the next morning I go out to my car and it smells like someone's breath after drinking a PSL. Hard pass. I need to get a tattoo on my hand that says "they never smell like the candles!" to remind myself next time I almost make this mistake. 
8. Lotion that doesn't do the lotion thing. 
In 2006, all I needed from my lotion was for it to make me smell like Sweet Pea, but now that I've got this decrepit, aging skin (I'm 24, lol) I really need something that keeps me — sorry — moist. But the giant, sterile Eucerin bottle that acutally does the thing I need it to do doesn't look attractive on my vanity like something from Victoria's Secret Pink does, so I continue to make the incorrect purchases when it comes to all moisturizing agents.
9. Anything sold at Ikea.
I'm not here to Ikea-bash, because I actually enjoy the experience of going there, and own and use a lot of their products on a daily basis. I think it is perfect for what it is — functional and moderately-attractive home goods for people who don't have a ton of money to spend (or don't feel like spending a ton of money) to have a house that doesn't look like a sad cave. I understand that mission, and I'm here for it. But I have to be honest with my experience: my bookcase wobbles dangerously. My dresser drawers broke irreparably almost immediately after purchase. My curtains got holes in them without anything touching them, somehow. My silverware is foggy and rusty, even though I've gone to great lengths to properly clean it. It is simply not meant to last, which is fine — but I'm at the "I want shit to last" phase of my life now, yet somehow, I still find myself, frozen yogurt in paw, wandering around the warehouse nodding "yes, that BJÖRKSNÄS would look simply divine in my bedroom." I'm promising myself that next time we move (which should be early summer 2019) I will begin to replace all of my crap home stuff with slightly-upgraded stuff, but we'll see what actually happens.
Image via Unsplash