9 Thoughts I Have During Every Single Sephora VIB Sale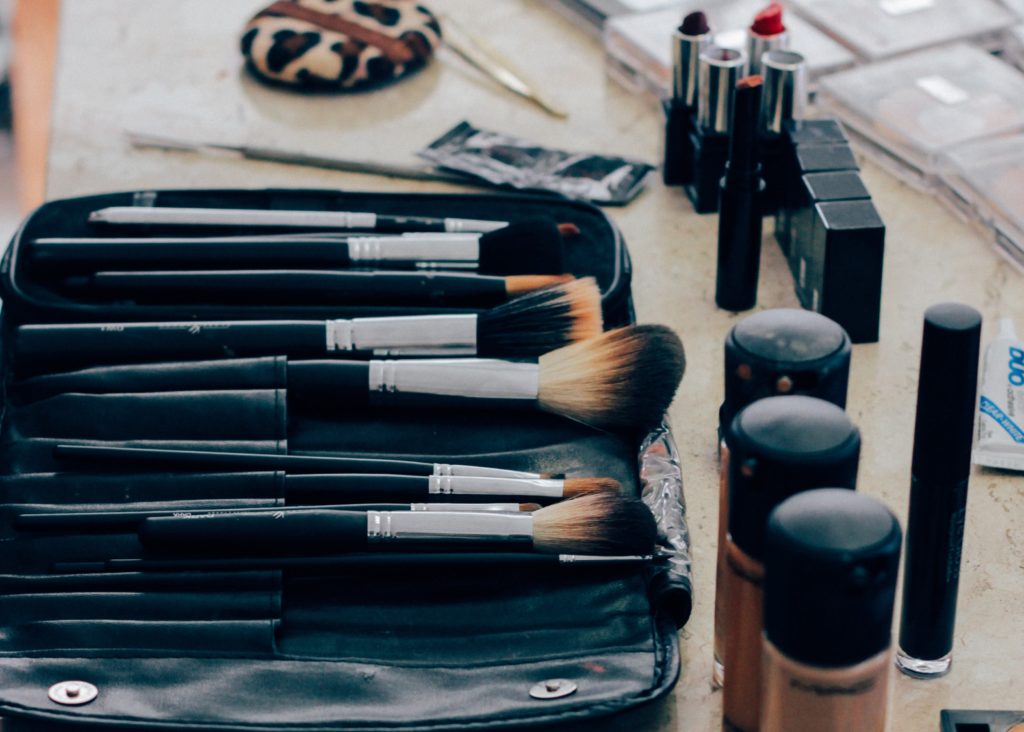 Sephora will always hold a special place in my heart. Working there was my first job, and I grew up a lot during my time there. However, it also turned me into a total makeup snob. I now refuse to wear any liquid liner that isn't Stila, and you know I won't apply any eyeshadow without a primer, thank you very much. 
Since I'm no longer an employee and don't have a year-round discount (RIP), I have to look forward to their Beauty Insider sales, which are held periodically throughout the year. As a VIB member, I usually can score between 15 to 20 percent off per sale, which it is pretty nice considering everything is pretty pricey. You can't beat the quality, right? That's what I tell myself, at least. 
But lately, I've been starting to wonder what really is worth it. In an effort to become more conscious and intentional in every area of my life, my budget, of course, has been top of mind. Truth be told, I don't have a lot of disposable income (Denver is expensive AF) and I'm really trying to streamline my expenses into purchases that actually add value to my life and make it better. And while looking at my credit card and debit card statements, I've noticed just how much I spend on beauty.
It's easy to justify fancier buys when you have a nice discount, especially when those knocked-down prices are at a place like Sephora where sales are few and in between. And so, every time I get that beautiful, dangerous email to my inbox that declares a VIB sale, a range of emotions, tons of internal bartering and financial chaos ensues. Because even though the VIB program is great in a lot of ways, it also can encourage unnecessary spending because of its allure of exclusivity. 
And so, without further ado, here are nine thoughts I always have when Sephora has a VIB Sale:
1. "Why the HELL am I VIB???????"
How did I get to this place? Oh, it's because I spent at least $350 in a calendar year on makeup, skincare and haircare. While there are definitely products I think are 100 percent worth the higher price tag, there are tons of drugstore alternatives that get the job done just as well (and for a fraction of the cost). It really comes down to picking and choosing where to allot your beauty budget on certain products. For example, I've found drugstore foundation works just fine, but I need to splurge on a good liquid liner to not have it smudge all over my face. It's really all what makes sense for you, your needs, and your budget.
2. "Okay, what do I ACTUALLY need?" 
Okay, so I can always stock up on eyeliner and mascara since those go the fastest out of my collection, but isn't the point of a sale to, like, have a little fun and experiment with makeup you wouldn't normally try? Right? RIGHT?!?! Okay, cool, glitter eyeshadow it is, then!
Jokes aside, though, these sales are tricky in this way — they can encourage unnecessary spending because of how infrequently they happen. It's best to stock up during these sales on items you truly need and religiously use (and save the experimentation for another time). 
3. "Speaking of wants vs. needs, even though I don't really need this Fenty foundation, Rihanna would want me to be happy, so I guess I have to #addtocart." 
Plus, look at the coverage! GORGEOUS. Plus, I can't let Rih Rih down. And it's makeup for my skin, which I heard is better to invest in than other products. Plus, I only get one face! SO #JUSTIFIED. Now, where is someone to color match me…
As I mentioned earlier, I am finding that drugstore foundation is actually doing the trick. (I love this one from L'Oreal.) While it's so easy to get swept up in fancy product launches, especially when its creator is freaking Rihanna, foundation goes quickly. And if you're replacing a $34 foundation once a month, that's $408 spent on foundation in one year. That's literally the price of my half my rent for one month. If you can afford it, awesome, but remember to calculate how often you have to replace these products, and whether you can truly afford to. 
4. "I deserve 90 percent off for my dedication to convincing myself I need everything, tbh." 
Because is 15 percent off really that much considering everything I spend here? And my time? Jeez. Who do I talk to about this, because your girl has some thoughts. When it comes down to it, unless you really need to replace a product or pick up something new you've had your eye on for a while, that 15 to 20 percent really won't get you that far. 
5. "How is a bag the size of my fist $233???"
Like, I just…do not…understand…how…I did this? I only spent 15 minutes in here! How could so much damage be done already? I don't know whether to be impressed or ashamed. Probably a mixture of both. Definitely going to have to put some of this stuff back…
6. "It's truly a miracle I haven't reached VIB Rouge status yet."
At that point, I think I would welcome an intervention, divine or from my friends and family. Because heaven knows I can't afford to spend $1,000 a year at this place, which is what constitutes obtaining VIB Rouge status. Tbh, I don't even know if I should have spent $350 this year. 
7. "Skincare is self-care."
I deserve to invest in myself! And skincare is self-care. And because of those truths, I deserve everything from Drunk Elephant. Bring on the baby facial, bitches! 
8. "I feel like I need a 'come to Marie Kondo' moment here." 
After all, I really don't know where the heck I'm going to put this shit when I get home. My makeup bag is already stuffed. But it all brings me joy. So I guess I get to keep it all. Right?
9. "Should I become a beauty blogger?"
I should just become an influencer so I can get all of this stuff for free. I have no shame. Give me free Urban Decay eyeshadows and I'll happily comply with the #ad to all of my posts. Sponsor me, @sephora! 
It all comes down to the simple truth that not everything is "worth it."
There is a lot of discussion in the beauty community about what is considered "worth it" in regards to our grooming routines. Everyone has an opinion, and there are plenty of articles out there that give recommendations on where to splurge and where to save. But the truth is, we are all incredibly different, with different skincare and haircare needs, makeup styles, and budgets. What may be totally "worth it" to one person may not be on another's radar at all. And that's the beauty of it!
As I mentioned, I'm starting to try and be more intentional and responsible with my spending. And, to be honest, $34 foundation just doesn't make sense for my income at this time, nor does the $94 Drunk Elephant serum I bought earlier this year. Or the Tarte mascara I bought last month. While these are high-quality products, it comes down to reality — and the reality is I live in an incredibly expensive city where almost one entire paycheck goes to rent, and I have over $19K in student loans. While I think rewards programs are great if they make sense for your budget, you are always better off living within your means and a sale is never justification for charging unnecessary products to your credit card or ignoring your budget. Maybe one day I can justify a Fenty foundation, but for now it's not in the cards. Sorry, Rihanna. 
Molly is an assistant digital strategist by day and a writer by night. She drinks way too much coffee and can be found on Twitter here.
Image via Unsplash
Like this story? Follow The Financial Diet on Facebook, Instagram, and Twitter for daily tips and inspiration, and sign up for our email newsletter here.