A Definitive List Of The Cheap-As-Hell Beauty Products That Actually Work For Me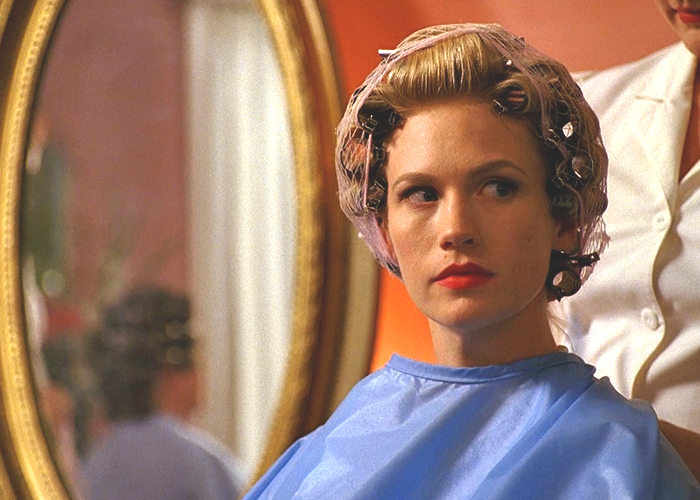 We have all at some point, in the name of frugality, arrived home from the Walmart beauty section with a $4 eyeshadow palette in tow, hoping it'll be just as good as that one you splurged on that one time at Ulta but can't seem to bring yourself to purchase again. (I mean, really, how does shimmery, colorful powder cost $50 anyway? I have no goddamn idea.)
I definitely love and appreciate high-end makeup. I do not, however, appreciate how much it costs. Conceptually, I love the idea of drugstore makeup. However, I've hardly had as much luck with the cheap stuff as I have with their pricier counterparts. I've found that the temporary high of being able to buy so much makeup for your dollar often results in irritated skin, a product that lasts two hours at best, or a color that isn't at all what I had in mind when I bought it. Drugstore makeup — particularly for someone with sensitive skin — can often be more trouble than it's worth.
Except for these items. Here, I have rounded up my definitive list of drugstore makeup (and skincare, and hair) products that have actually proven themselves to be just as good (or better) than high-end versions that cost triple the price. Here's to staying well within my beauty-budget for 2017 (and not going wacky and splurging on expensive moisturizer, even though it was so good).
1. Maybelline Fit Me Foundation.
These come in two finishes — a matte version for oilier gals, and a dewy version for dry-skinned folks like my (current) sad, winter self. I don't actually see a huge difference between the two, and have used both. Note: I don't wear foundation every day, so I'm not sure if it is a great ~everyday~ item, since I use it rarely. However, when I do use it, it looks flawless and I can't actually believe it costs just around $5 (depending on where you get it).
2. Maybelline Fit Me concealer.
Same deal as above, minus the different finishes. It is just as creamy, hydrating, and covering as the Make Up For Ever concealer I used to use that cost $30/tube. This stuff is usually around five bucks too — again, depending on the store. I've never seen it cost over $8.
3. NYX setting spray.
I use the dewy
finish one for extra moisture (shout out to my peeling winter skin, love you!) but there is also a matte one that I hear is also amazing. It costs about $7, and sets my makeup and makes it last all day, just as well as $20+ versions I've gotten at Sephora.
4. Every single Shea Moisture brand product.
Everything in this range is amazing. They have soap, cleansers, toners, masks, and moisturizers to pick from, and I've never tried one that I didn't love. I have simultaneously problem/acne-prone skin, and skin that gets dry and flaky and downright sad and this seems to hydrate and prevent it from being too moisturized and oily (??? Tell me your secrets, Shea Moisture!) at the same freaking time. The shampoo/conditioner in this range is also amazing. I struggle to find inexpensive sulfate-free shampoos
(because my noodle is v sensitive to most hair products), but this stuff hydrates my scalp and keeps my hair from getting greasy at the same time. Incredible. This brand is my world.
5. L'Oreal Brow Stylist Definer eyebrow pencil.
This is an under-$10 brow pencil that works just as well as (or, in my humble opinion, better than) the Anastasia version that is 20 bucks at Sephora. I am all about this stuff.
6. NYC Sunny bronzer
I actually am not sure what's up with this brand, because they are nearly impossible to find in stores anymore, but you can still find their products online from certain retailers. I hope they are not going away forever, because this $3 bronzer is the best I've ever used. I've been repurchasing it since I was probably 12 years old. (Yeah, I blossomed into a makeup-lover that early — let me live.)
7. Profusion palettes – specifically the blush and highlighter ones.
I honestly don't see these sold in that many places, but I picked up their blush palette for $3 at a TJ Maxx once ($6.99 on their website), and their highlighter palette for $5 at a Walgreens. Although those were both special sale prices, the full-priced items are still pretty much all under $15, and considering the ridiculously cheap price tag, I'm amazed at how much I love them. I absolutely love and use the absolute heck out of the blush palette more than any other blush I've ever owned.
8. e.l.f Liquid Liner
This stuff is truly just as good as any other black liquid eyeliner, but it costs under $2. How is that even possible? I don't know, but I'm glad it works and I'll probably never purchase a pricier liquid eyeliner.
Image via Mad Men/AMC
Mary writes every day for TFD, and tweets every day for her own personal fulfillment. Talk to her about money and life at mary@thefinancialdiet.com!
Image via Pexels