All The Things I Bought After Seeing Them On Instagram (& Genuinely Don't Regret)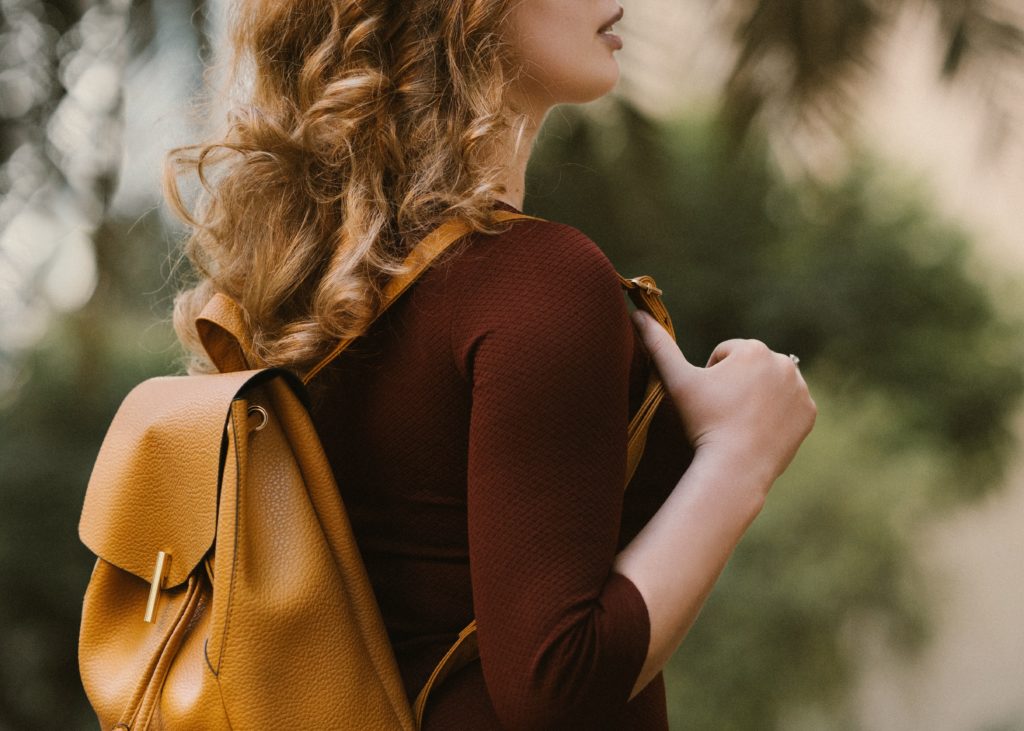 This is an Instagram article, but it's not about being an influencer. It's about being influenced. 
Since I joined Instagram in 2015, I've spent around £1,700 ($2,182) on products because I saw them posted on other people's feeds. But this isn't an embarrassing confession. It's a celebration! 
Influencers have a lot of power. And you know what they say about power and responsibility. But I'm not talking about people selling tummy teas and waist trainers — I'm talking about the independent businesses who are using Instagram to sell valuable products and ideas. The women who genuinely want to help others in their lives and in business, and support their families as they do so. The people who make good-quality, pretty, and functional things that I would like to wear or to have in my house.
In short, I'm talking about Instagram as a shop window. And, as I head towards my mid-30s (yikes!), I'm getting pickier about where and what I buy. I want things that fit my personal style and tastes exactly. I want to vote with my money where I can, by buying things that match my values. I want fewer, better things. And, increasingly, the things I buy are sold by independent makers. Instagram is full of badass women who are supporting each other, creating great products and services, and using beautiful and valuable content to sell them. If I'm going to buy something, I'd rather buy from people like that. 
So, what have I actually bought because of Instagram?
I'll be honest — there have been a couple of impulse purchases I do regret. There was the food blogger's toddler cookbook that was recommended by a parenting influencer. It was a high-quality book, but the recipes all used expensive "trendy" ingredients (I'm talking about you, chia seeds) and didn't fit our day-to-day lives at. all! There was the £40 ($51) PDF that promised to help me define my own business. It remains open and incomplete on my desktop, and my business remains undefined (whatever that means).

But there have been some purchases that I'm so glad I made, like my teal silk dress from New Zealand brand Wilson Trollope, which I came across via Wellington Instagrammer Lucy Revill (@lucyrevill_residents). The dress cost more than I would usually spend, but it is beautifully made from the softest, floatiest material. I wear it every chance I get, and it makes me feel confident and sophisticated. It's a miracle dress! I've never once regretted buying it.

There's @jessicarosewilliams' minimalist capsule wardrobe e-book that completely changed how I think about how I shop and what I wear. Thanks to that purchase, I'm comfortable with my appearance for the first time in my life. 
There's the print of Wellington waterfront at night by @laurie_winter that now sits on my wall in Edinburgh. It reminds me every day of the three and half happy years I spent in New Zealand. 
Most significantly, there's the six-week career coaching course I did with Zoe Blaskey (@motherkind_zoe). This helped me get my working life back on track after I became a mom. It gave me the confidence and a roadmap to achieve some of my own goals — including working as a freelance writer. There's a straight line between working with Zoe and getting published online. This was my most expensive Instagram purchase by far, but it's also the one that has reaped the most rewards. 
I've picked up new books, new cosmetics, new stationery. I've been to book launches and podcast recordings and workshops. And I've gotten to know a bit about the real people behind the products. 
Yes, I'm still being marketed to.
I don't believe we need to share everything about ourselves online in order to be "authentic." But the people I'm buying from share enough to help me feel connected and show me that I'm supporting real families with my purchases. It's a sales tactic, I know that. People want to grow their businesses. But I prefer this sales model, where business owners sell things they're proud of and share stories about how and why they make them, to the model where I'm told what's wrong with me and misled about a certain product's ability to fix it. 
Of course, that does exist on Instagram. There can be pressure to live a certain Instagram "lifestyle." But that's why curation is so important. Go in with your eyes open. Find the accounts that sell their own stuff that they have made from scratch with love and care. By using Instagram as a shop window, I'm buying things and experiences I love, value and will keep for a long time. In that context, I really don't mind being influenced.
Rachel Berry is a writer, editor, ex-expat, tea drinker, and tennis watcher. She lives with her husband and daughter in Edinburgh, UK.
Image via Unsplash
Like this story? Follow The Financial Diet on Facebook, Instagram, and Twitter for daily tips and inspiration, and sign up for our email newsletter here.