Here's What's Actually Happening With The COVID-19 Relief Plan Now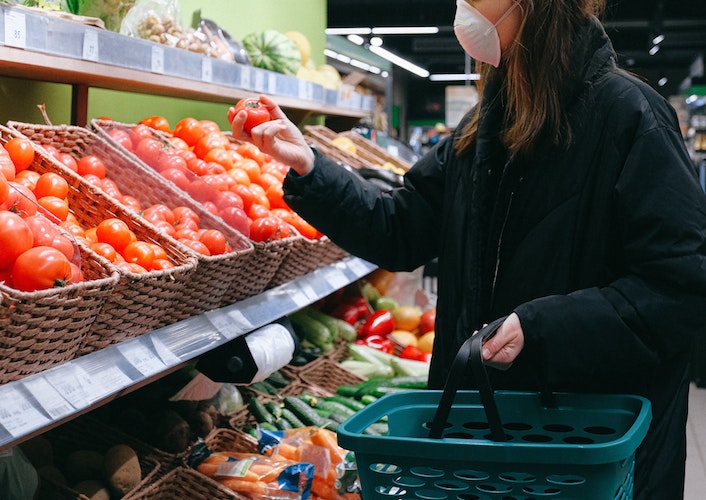 If you're confused about what's happening with the COVID-19 relief package, that's because the government has been going back and forth on a new plan since August. Over the summer, I wrote about an optimistic piece regarding the Republicans and Democrats reaching a decision on a possible extension by the August 7 deadline. Now it's mid-October, and people who were either cut off from COVID financial assistance or laid off over the summer, want answers.
Are we ever going to get financial relief from the government?
Will we receive extra COVID-19 unemployment insurance benefits?
What about those stimulus checks?
Let's unpack the mess.
1. After going back and forth with the Democrats, Trump decided to hit "pause" on reaching a decision until after the upcoming election.
On October 6, Trump stopped all negotiations "despite ominous warnings from his own Federal Reserve chairman about the deteriorating conditions in the economy," per the Associated Press. According to him, his reason for doing was because House Speaker Nancy Pelosi was "not negotiating in good faith," and he instead decided he'd make a final call as soon as he "wins" a second term in the upcoming election. However, a few hours later, Trump tweeted that Congress sent him a proposal for a "Stand Alone Bill for Stimulus Checks ($1,200)." In general, Speaker Pelosi has expressed not being super happy about the relief package getting an à la carte treatment and would rather present people with a more cohesive plan.
2. As of now, the White House is looking at a $1.8 trillion relief package, which is slightly more generous than what was previously proposed.
This is what would be included:
An additional stimulus payment: Every person who's qualified will get a $1,200 check, plus $1,000 for each dependent. Here's a stimulus check calculator if you're unsure whether or not you qualify.
COVID unemployment benefits re-instated: If you're unemployed due to COVID-19, you'll get an additional $400 a week (on top of your foundational UI you hopefully should be getting). This proposition is up $100 since the Republicans and Democrats last spoke about it in August.
Funding local governments: The proposal now includes $300 billion for cities and states. Before, the number was $250 billion.
3. However, there is a chance that several smaller bills could be approved instead of a larger package.
Republicans really want to be able to pass one bill at a time. "We're still willing to be engaged, but I'm not optimistic for a comprehensive deal. I am optimistic that there's about 10 things that we can do on a piecemeal basis," White House Chief of Staff Mark Meadows told Fox News recently. Here's what each bill might enact:
Stimulus checks: The same $1,200 stimulus checks would be offered for qualifying adults and their dependents (if any).
Paycheck Protection Program: Small businesses would continue to be able to take out forgivable loans as a way to not only stay afloat, but this would be reinstated to incentivize businesses to not lay off employees.
Airline assistance: This most likely doesn't apply to as large of a group of people, but since the airline industry is suffering so much due to the pandemic, the White House has offered more financial assistance (although we don't know the exact number yet), to those employees who worth within it.
Support for the Postal Service (finally): This could mean $25 billion in assistance.
4. The Democrats are pushing for a $2.2 trillion stimulus package, but it seems like Republicans don't want to budge past $2 trillion.
Here's what the Democrats have proposed:
The same $1,200 stimulus check: Qualifying adults would get a $1,200 check, and $500 extra for each dependent.
More generous UI benefits: Unemployed individuals would get $600 on top of what they're already receiving ($600 was what we were receiving up until July 31).
Local government funding: This bill would specifically help essential workers (think schools and hospitals).
Financial support for small businesses and airlines: This is basically a combo of PPP and the airline assistance Republicans are leaning toward.
Housing assistance: With this, renters and homeowners would be given support and more leeway if they're unable to make payments.
5. Will we get anywhere before the election? Probably not.
Political analysts aren't too optimistic about seeing any of these proposals passed through until after the election, depending on how that goes. If Biden and Harris are elected, they'll almost definitely push for what Democrats have proposed, which many feel would be best-case scenario for those currently struggling financially.
6. Remember to VOTE!
If you think the election doesn't affect you, you're wrong. Mail in your ballot now, go to the polls and make sure your voice gets heard.
Gina Vaynshteyn is an editor and writer who lives in LA. You can find more of her words on Refinery29, Apartment Therapy, HelloGiggles, Distractify, and others. If you wanna, you can follow her on Instagram or Twitter.
Image via Pexels
Like this story? Follow The Financial Diet on Facebook, Instagram, and Twitter for daily tips and inspiration, and sign up for our email newsletter here.