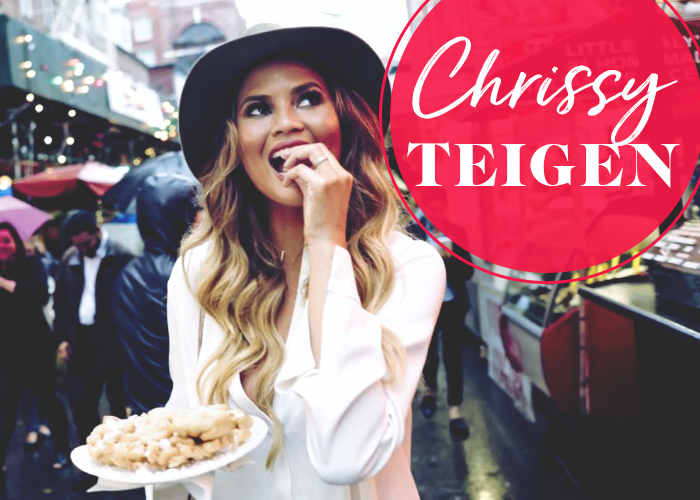 To see all of the posts in the Design Your Life series, click here!
Aaaaaaaaand we're back with another installment of Design Your Life! We apologize for the hiatus here, but throughout the month of January with the TFD book tour turned up to Max Capacity, and then the shortened month of February whizzing by, this seriously took a backseat. But, we're back today with the one and only Chrissy Teigen, and what a delight she is!
I could actually waste an hour scrolling through her various tweets, which are just entertaining as hell. She's one of the only celebrities I find to be actually funny and seems to have a genuine sense of humor and ability to laugh at herself. That's super rare in an industry where people take themselves SO seriously and feel an enormous sense of pressure to look perfect all the time. But in all seriousness, her approach to and attitude towards everything (from wardrobe malfunctions and food to marriage and irritating habits of others) come across as really well-balanced and self-aware. Now, I don't know Chrissy Teigen at all in real life, so disclosure: I have no idea if her whole persona is sham. But I do think she's an example of someone who seems to balance work and a career, a marriage, being a mother, and a bunch of other stuff reasonably well. I think she enjoys having a good time and celebrating all different parts of life and is genuinely interested in creating a stronger sense of honesty with people.
So without further ado, let's start off this series with the topic I, personally, most enjoy (and I know Chrissy would 100% agree with me here too), and that is food.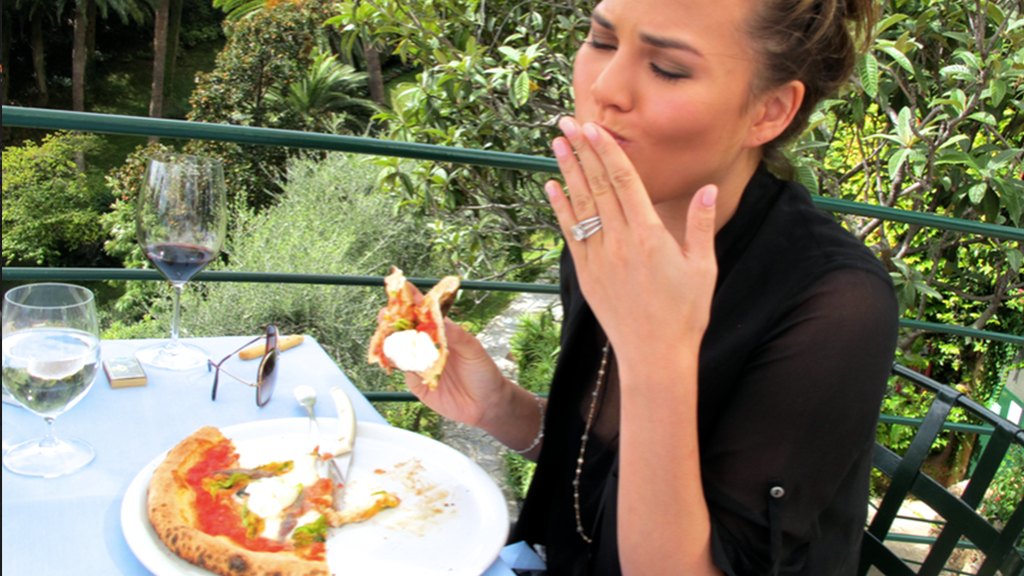 Chrissy Teigen is so outspoken about her love of all things fast food, spicy, decadent, and delicious, and I've got to be honest — listening to someone talk about how much they love the act of cooking + eating makes me feel a near-instant warmth towards them. Also, it's hard not to love someone who has been quoted saying this about garlic:
Garlic oil is one of my favorite things on the planet. You can roast 20 cloves of garlic in oil and use it in everything — you can even slide those soft whole cloves into a dish of hot mashed potatoes."
Or this about her genuine love of cooking and feeding people:
My day job may be exhausting, but cooking is my peace. My dream is to have a big family with lots of grandkids. And we'll get together every Sunday for a hearty dinner at our house, and we'll all live in flavorful bliss, happily ever after.
Let's take a brief tour of some of Chrissy's most insanely-delicious looking Instagrams:
Gahh, cue mouth watering. Her Instagram food content seriously spikes when she's recipe testing for her cookbooks, and that is a wonderful thing to behold. And, with that being said, here are a few Chrissy Teigen-approved recipes you should try out the next time you're feeling inspired to whip up something delicious in the kitchen: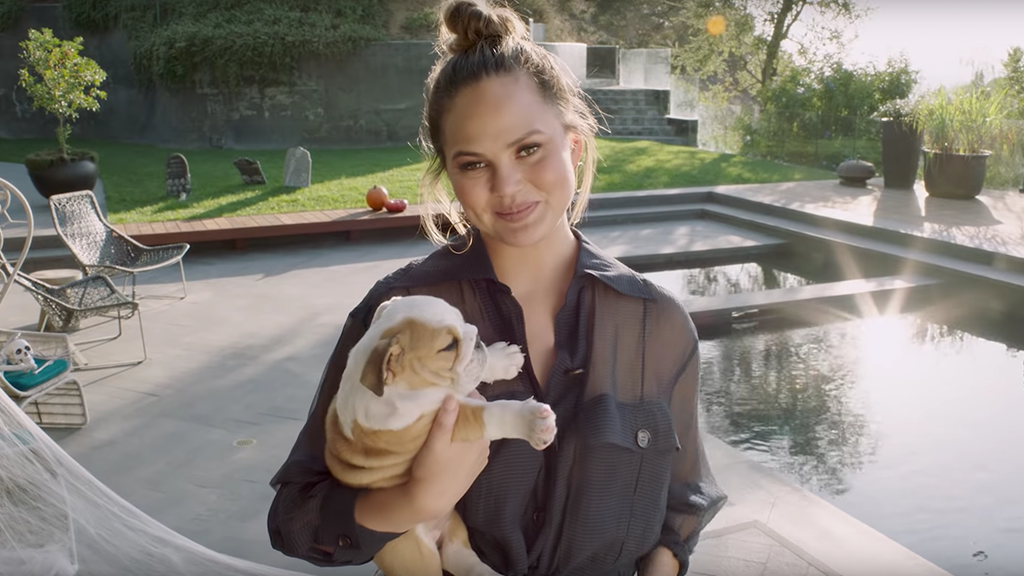 After watching the Vogue 73 Questions with Chrissy Teigen (where you get to spot an insanely cute, sleepy puppy and her daughter Luna), I learned two interesting things: 1) she's involved with a ton of different organizations, the one she's most passionate about being City Harvest, and 2) it's clear she loooooooves dogs. She's adopted a few bulldogs in the past, including an extremely sweet, three-legged one named Penny.
If you're looking for things to do that will help reinforce values that Chrissy holds near and dear, might I suggest a few worthy causes to dedicate your time and energy to:
City Harvest.
What is City Harvest, you ask? Even though I live in NYC and see their logos at farmer's markets and grocery stores pretty frequently, I didn't exactly what they did. Pioneering food rescue in 1982, City Harvest's mission, simply put, is to help put food on tables. As they state:
Today, nearly 1.3 million New Yorkers struggle to put meals on their tables and we have scaled up our efforts to fight hunger. City Harvest will collect 59 million pounds of excess food this year and deliver it free of charge to 500 soup kitchens, food pantries and other community food programs across the five boroughs. By redirecting this nutritious food from supermarkets, manufacturers, farmers markets, and restaurants to our neighbors in need, we support our local communities and reduce the environmental impact of food that would otherwise go to waste.
If you're interested in getting involved in work like this, there are so many things you can do to help. You can donate, fundraise, or attend an event. And you don't have to be in the NYC to participate or make a difference. Through their advocacy and partnership program, they offer a lot of different ways to help out.
Volunteering at an Animal Shelter.
Not everyone has the financial capacity or logistical ability to adopt a dog. My apartment is super tiny, and the idea of having a dog in here is just totally unrealistic. However, there are lots of ways you can donate your time, money, and energy to promoting the well-being of animals in your area. A few great resources you can look into to help find ways to volunteer are: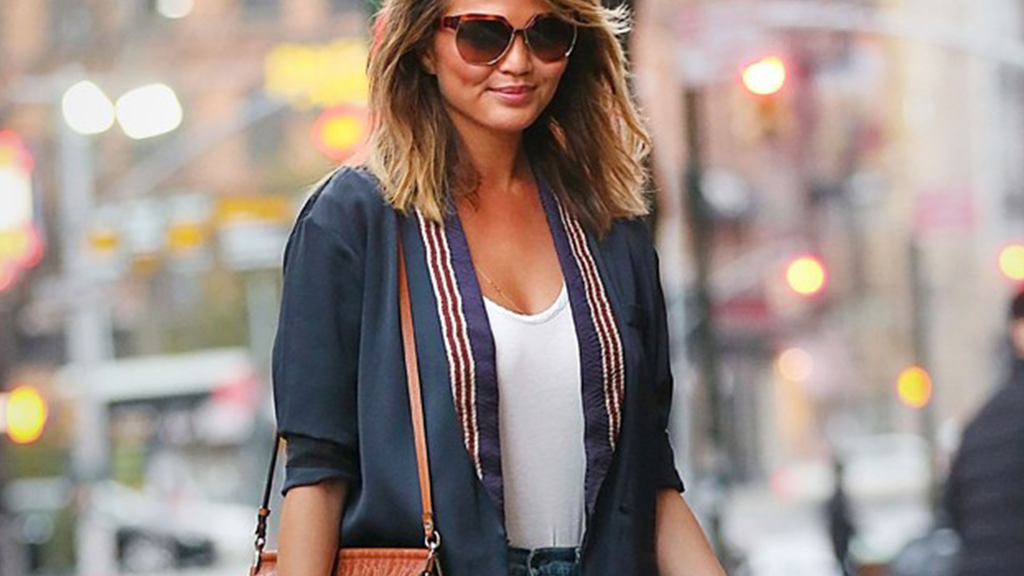 Image via Her Campus
Casual, off-duty looks are my favorite version of Chrissy Teigen's style. Sure, she's a model and married to John Legend, so therefore she frequently gets dressed up in gowns for swanky events (and looks incredible). But I love seeing her in jeans, slouchy sweaters, and top knots. Also, if you're looking to design your life to bring a little bit of Chrissy Teigen to it, it's unrealistic to imagine you're going to incorporate gowns and designer dresses. So jeans and sweaters it is! Here are some of the looks I've loved most while casually Googling her and scrolling through her Instagram: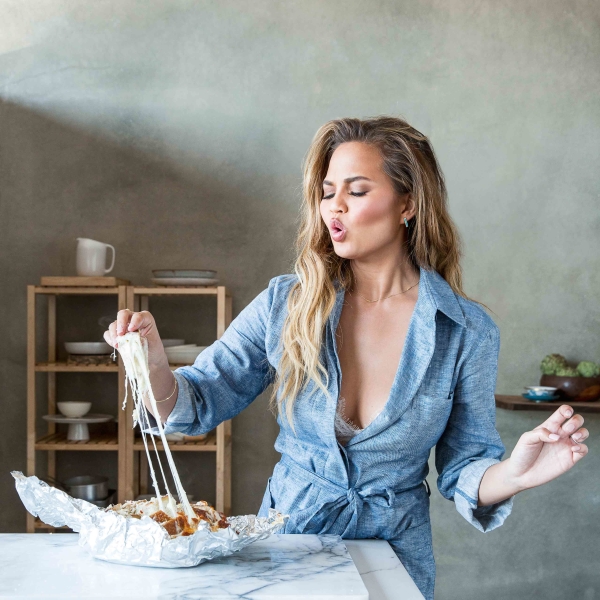 Image via Career Girl Daily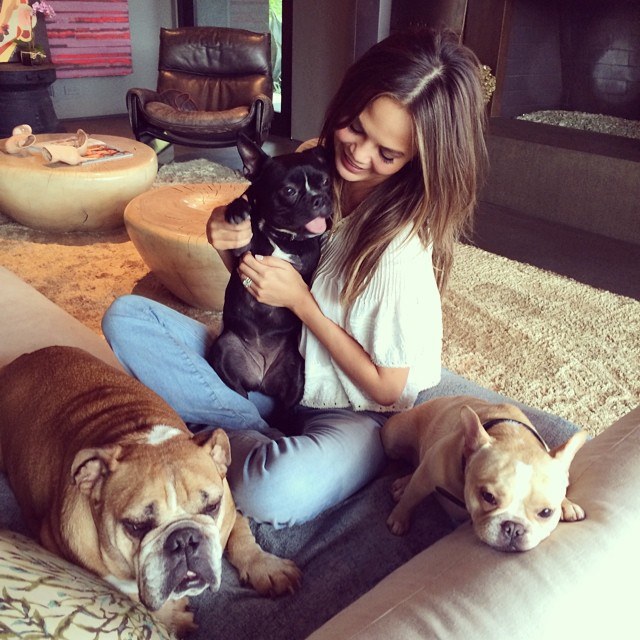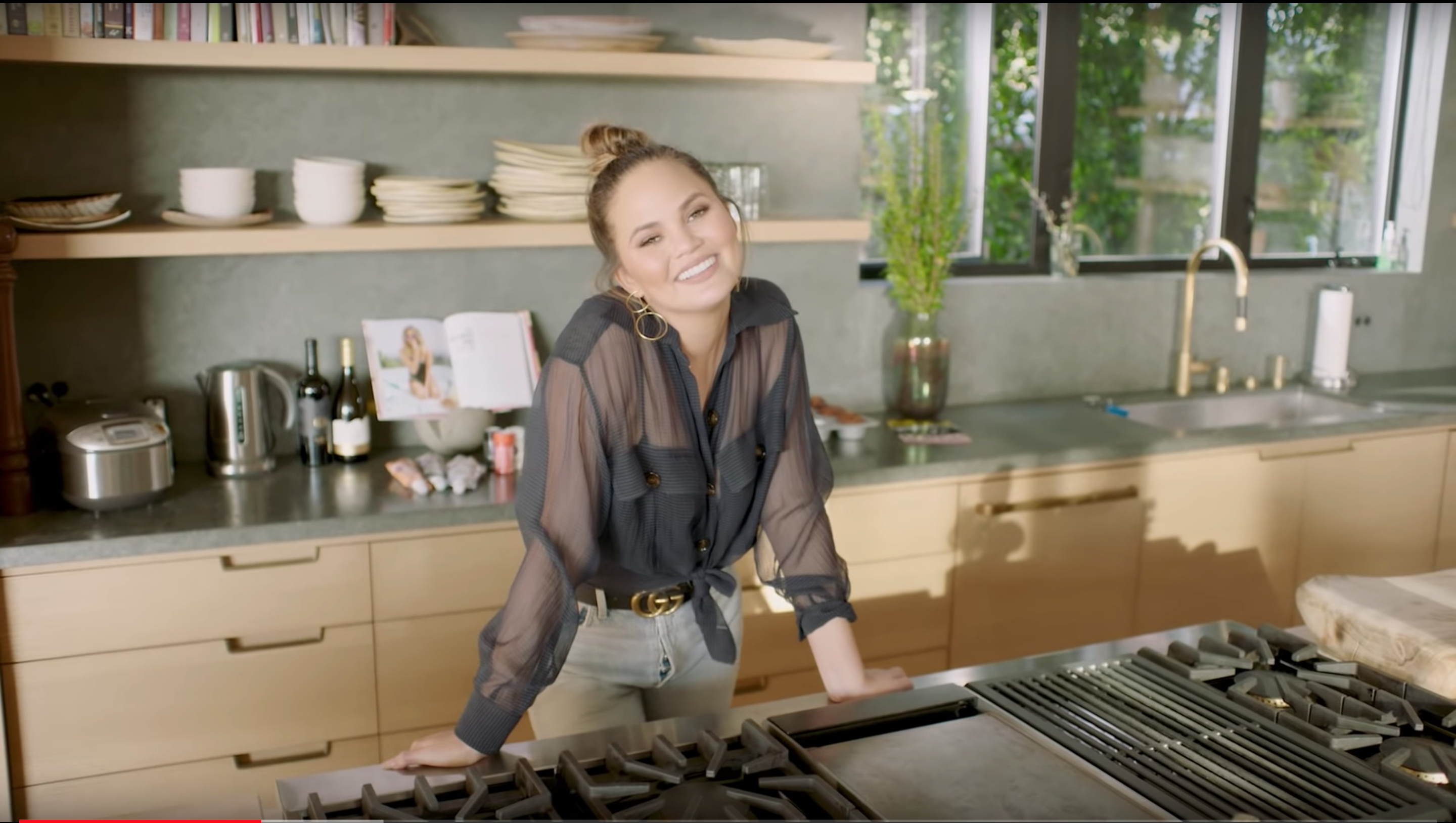 Image via Vogue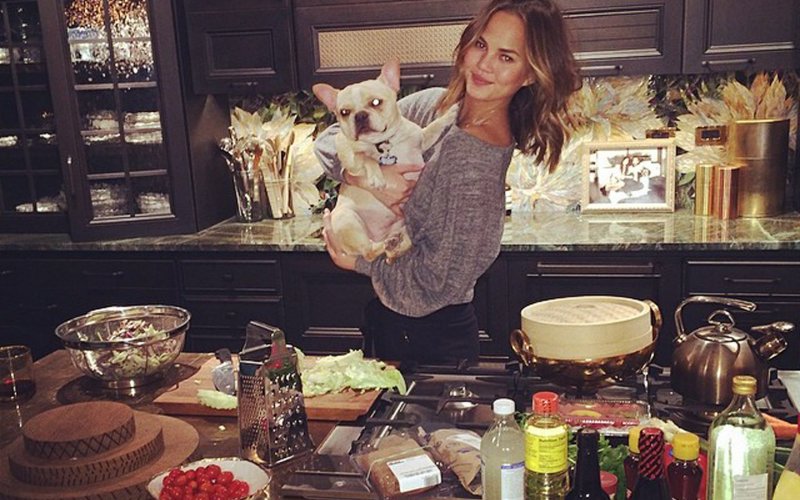 Image via The Odyssey
I, too, can think of nothing better than being at home on a Saturday night with a glass of wine hanging and wearing a large, stylish knit sweater, a floral print silk kimono, and a pair of cropped, light-wash jeans. Below are some suggestions for just a few Chrissy Tiegen-inspired essentials.
A slouchy sweater: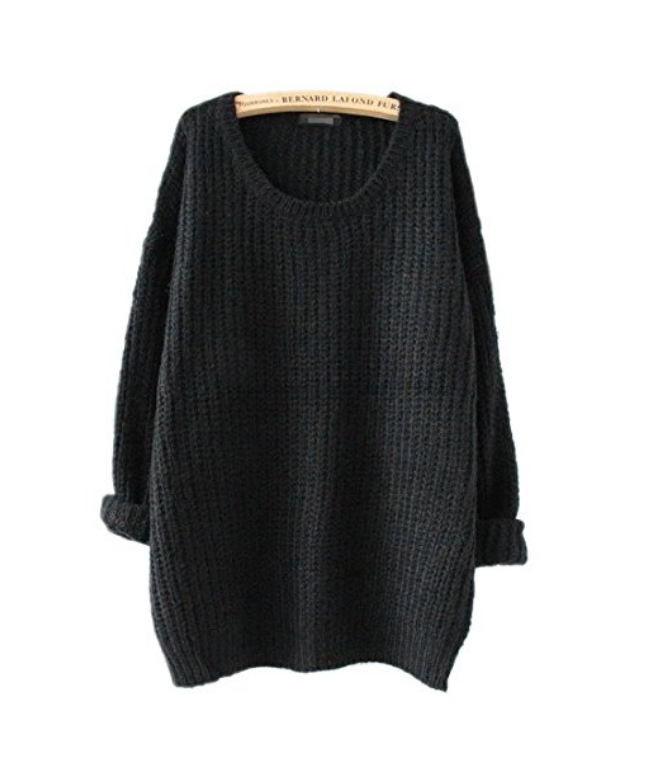 Image via Amazon
A white, off-the-shoulder sweater: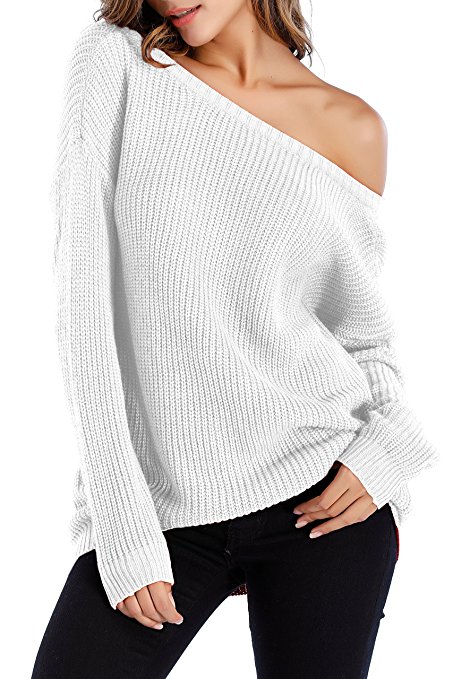 Image via Amazon
Floral printed robes, wraps, and kimonos:
Polyvore has a lovely selection of bold and beautifully patterned wraps, robes, and shrugs here.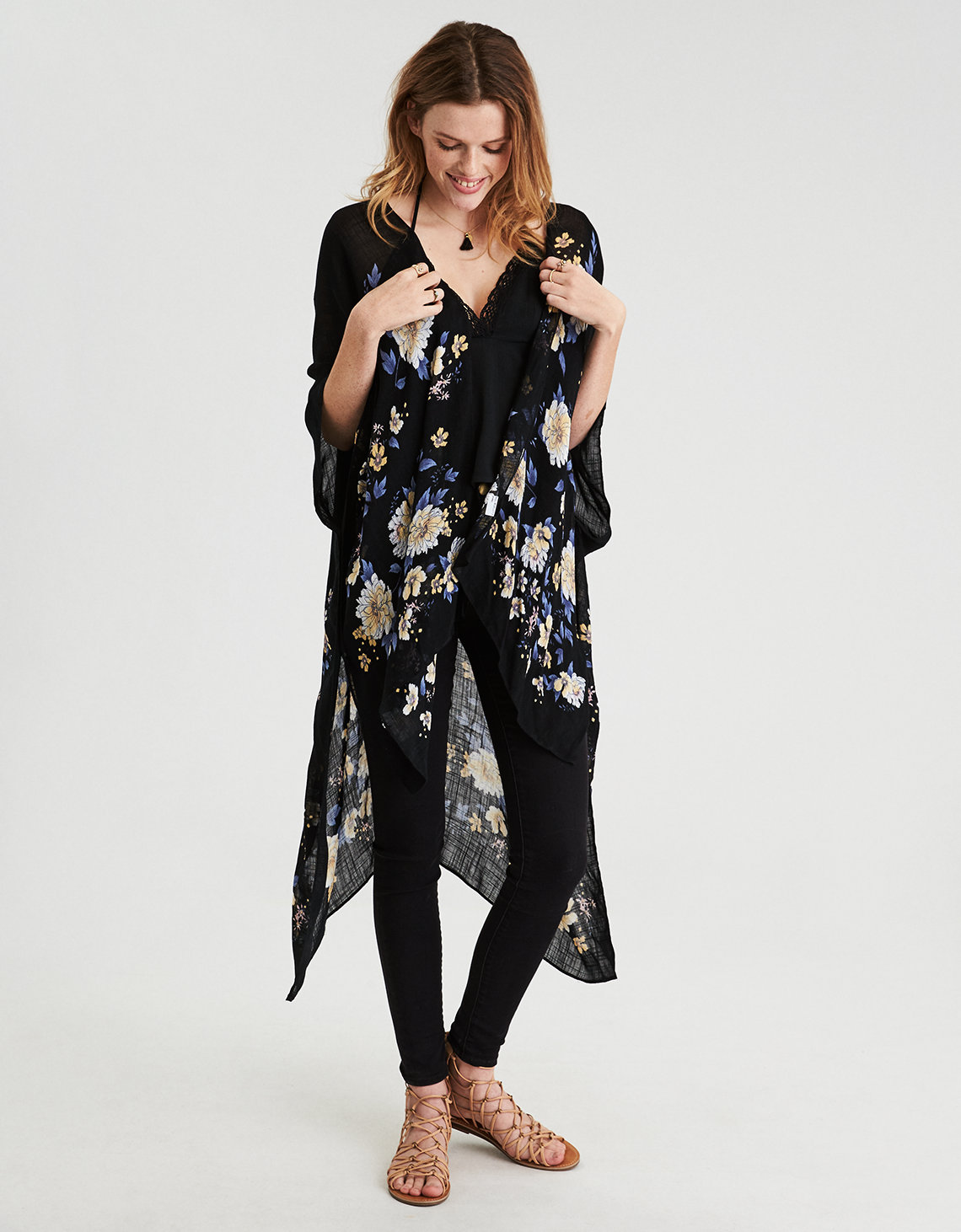 Light wash denim:
I'm also a big fan of these cropped boyfriend jeans from Madewell.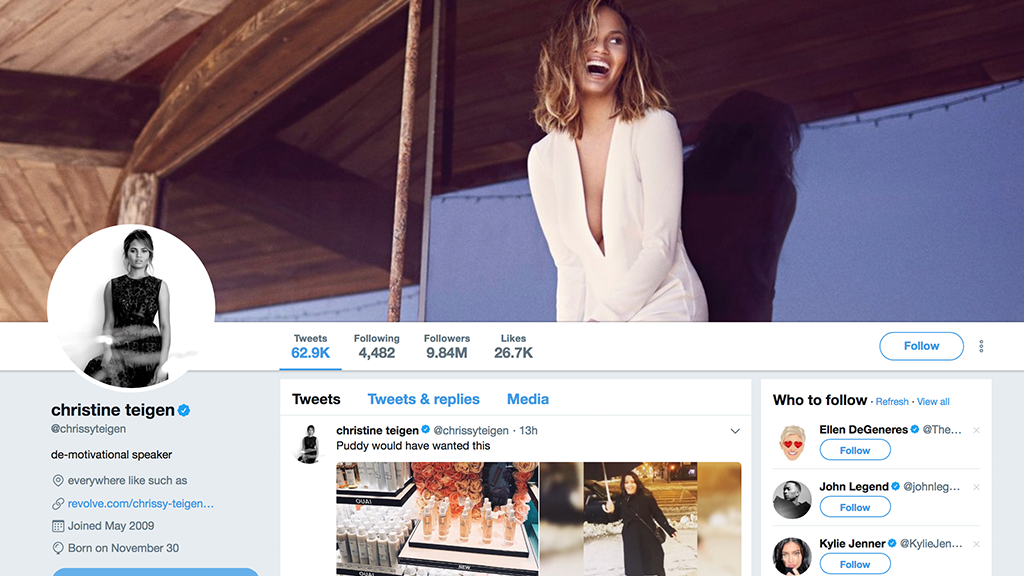 If there's one specific thing I can say that I respect about Chrissy Teigen's career, it's that she's built a strong online presence for herself using platforms like Instagram and Twitter to solidify her identify. I admire how she feels comfortable showing the world who she really is and speaking about the issues she cares about. She's outspoken (in a good way) about politics, and she's said time and again how important it is to get out and vote for the things you care about. It's not easy to find a voice for yourself online, and especially in an industry that labels people and builds a narrative about who they are for them, I think it's cool to see how Chrissy takes control of her own voice and isn't afraid to wield it.
Now that being said, I don't think you need to necessarily go and inform yourself on Chrissy Teigen's specific political views, but I do think it's important to spend time reading up on and learning about political issues that affect you at the local and national level. It's essential to go out and vote with a full understanding of the issues at hand and the candidates up for election, AND to know about all the elections happening each year, not just the presidential one.
Below are a few different ways to learn about politics and local issues, and also how to find and build your online voice. On the TFD YouTube channel, we recently featured a video about things you should do post-grad, and focusing on your social platforms was one of our tips.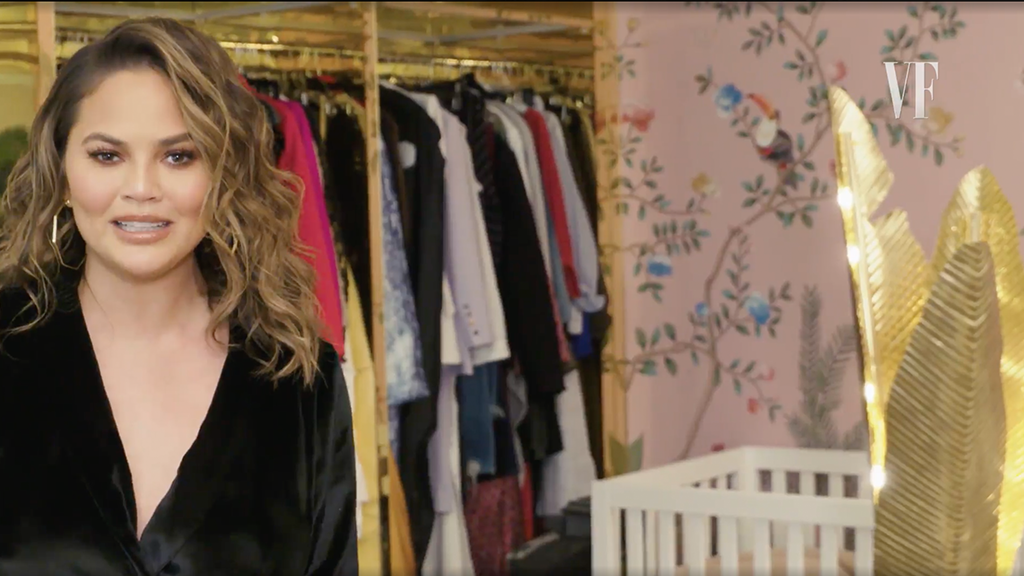 When thinking about what kind of TV shows and movies would be Chrissy Approved™, I have to think that anything cooking-related would be an obvious "yes." Seeing that Chrissy also performs as a host on Lip Sync Battle (a show that looks like a lot of fun), that had to be a natural addition to this list.