Everything You Need To Own To Stop Wasting Money On Office Lunches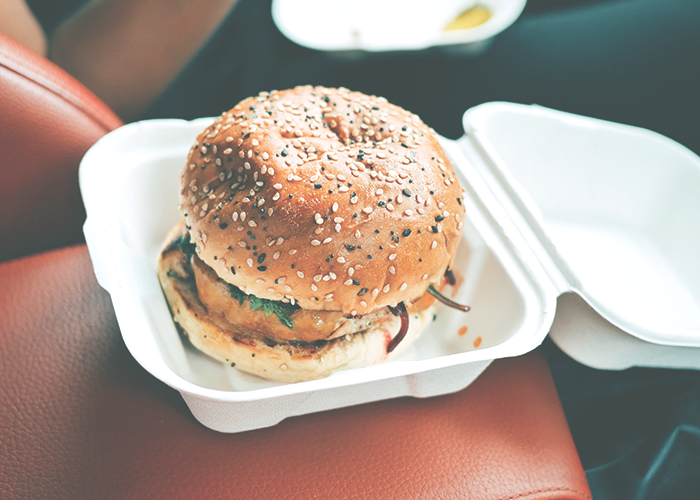 When I used to work at a large office, I took pride in my small desk-drawer arsenal of spices, snacks
, teas, instant coffees
, and ready-to-eat noodle bowls
. While this can easily sound like the beginnings of a #humblebrag, I would rarely order takeout for lunch (with the exception of the occasional Sushi Friday). Believe it or not, I found it to be a more fun and creative challenge to make daily lunches that were flavorful, interesting, and varied. We all know there's nothing more depressing than a sad desk lunch. (<– literally hilarious, please click).
That being said, I truly believe that the ability to pull together a delicious BYO-office lunch is attainable for everyone. You simply have to have the right tools to make the experience enjoyable. Whether it's a functional reusable bag
, or just a few bottles of spices, there are easy ways to provide instant upgrades.
Below, I've put together a simple little infographic that explores the 12 essentials everyone should possess in order to make homemade lunches a reality — not the exception. Of course, you don't have to run out and purchase all these items at once. Build up your own small pantry
, and before you know it, you will be the envy of your co-workers as you sashay by with food that smells heavenly. Ahhhh.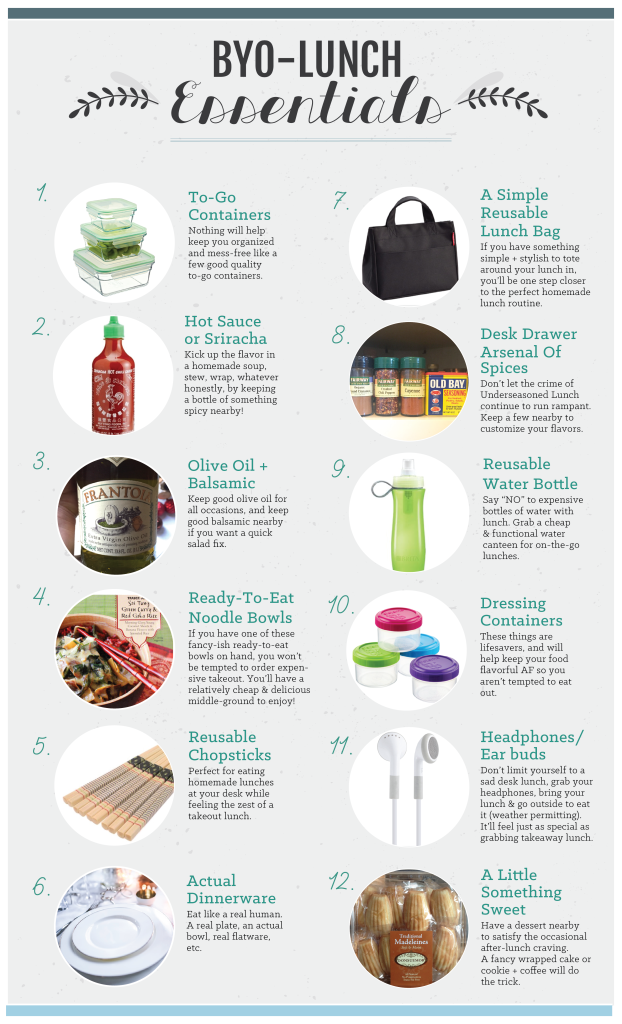 Bringing your lunch to work is an easy way to save money and stay healthy. When you have complete control over what you make and how you prepare it, the sky is truly the limit. Your homemade lunch game might even get so strong that you may find yourself actually preferring to pack it and go the DIY route.
Below are some of my favorite visual-heavy articles, which show how you can easily upgrade your lunch situation with relative ease. Check them out!
Image via Pexels