Flipping The Tables: Five Essential Questions To Ask Your Job Interviewer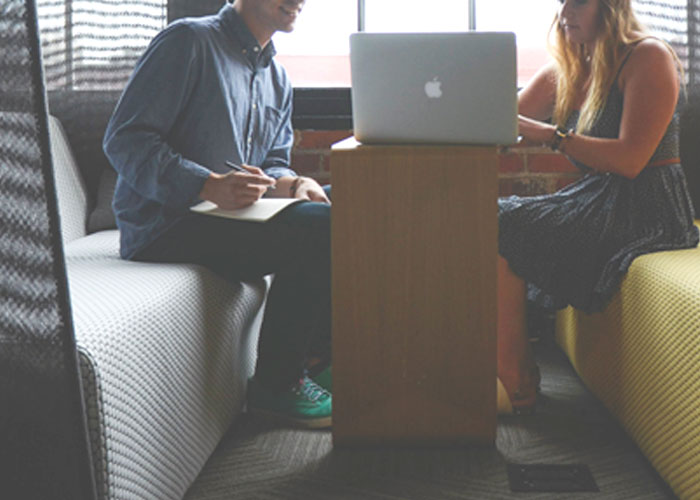 I once heard that your chances of getting a job go up proportionally with the amount of time the person interviewing you talks. So, if the person interviewing you was/is really chatty, you can feel better about your chances. An interviewer who is engaged is a good sign that they're at least seriously thinking of hiring you.
One of the best ways to get your interviewer talking is to ask questions. When you ask questions, you convey a sense of inquisitiveness, a thirst for information, and an understanding of the right questions to ask. This helps show you're really interested in the job and not just passively sitting there getting through it. The point is to excel, and stand out from the competition. Asking questions provides you with more information you can use to learn about the company, and evaluate the strength and desire of the position available. The interview is just as much a chance for you to see if a job is the right fit for you as it is for the interviewer to see if you're the right fit for them. Plus, asking a good question can help you slip in a few extra bits about how qualified you are when responding back to what your interviewer said. It's a win-win on all fronts.
Below, I've listed out five great questions to ask during your next interview that will help you stand out, gain knowledge, and walk away feeling confident.
"How do you measure success at this company? What qualities do your most successful employees have?"
Asking this question shows your immediate interest in being successful at the company, and your interest in learning about the core principles and mission of the business. It also gives you a chance to emphasize how you've already built those skills in past experiences. Finally, it will allow you to mention how you might already fit the bill, and provide you with context for how you can build you own career goals.
"What do you like best about working here?"
Asking this question allows your interviewer to get a little more personal, and leaves them thinking about their job in a positive light. It can also help you get a better sense of the company you're hoping to join, and learn a bit about your potential boss's path to success. If they're struggling to think of something, you may want to reconsider taking a job offer there. Asking personal questions such as this will allow you interviewer to (potentially) let their guard down, which might be helpful when deciding whether or not you'd like to take the job.
"Can you tell me about the person who held this position before, and about how the position has evolved over the years?"
Asking this question is one of the most important ones I can think of. It's invaluable to hear about the successes (or shortcomings) of the person who had the job before so you know what to expect. Finding out how they left (were they promoted or fired? Did they quit or retire?) can provide you with a clue to the workplace environment you're walking into. It will also help you figure out if you'll have room to grow in the position.
"Are there any issues with process that the company is looking to improve upon/evaluate? How can someone in this position alleviate those issues?"
Asking this question could provide you insight on something that could be an industry-wide problem, a company issue, or something specific to your interviewer's job. You want to position yourself as someone who can alleviate pain points and help make the interviewer's work-life better. If you can come up with a solution to the problem on the fly, even better! It will  provide a chance for you to prove yourself from the get go, and show the ways in which you have vision.
"Is there anything about my resume/portfolio, or this interview, that would give you pause about hiring me, so I can address that now?"
Asking this question might feel awkward, but it's essential to know if you have any shortcomings that jump out to your interviewer immediately. It might feel hard to directly ask for negative feedback from a stranger, but this gives you a chance to fix any problems that may have come up. Simply asking also shows that you're interested in improving and willing to be flexible—two qualities most bosses would appreciate. It shows you aren't afraid of direct feedback and can handle criticism. Also, if something about you raises a true red flag, it's helpful for you to know to avoid it in future applications, so you don't continue making the same mistakes.
If you consider asking the questions above and implement them in your next interview, you'll feel infinity more confident walking away from the interview. It's not helpful to anyone if you just sit there politely when asked if you have any final comments/questions. Below are some fantastic links to helpful articles that will help prepare you to ask the tough questions you need answers to.
Kristin Maffei is a New York-based copywriter, poet, and budgeter-extraordinaire. You can read more of her work on her website and blog.