6 Year-Round Store Deals Better Than Black Friday To Take Advantage Of Now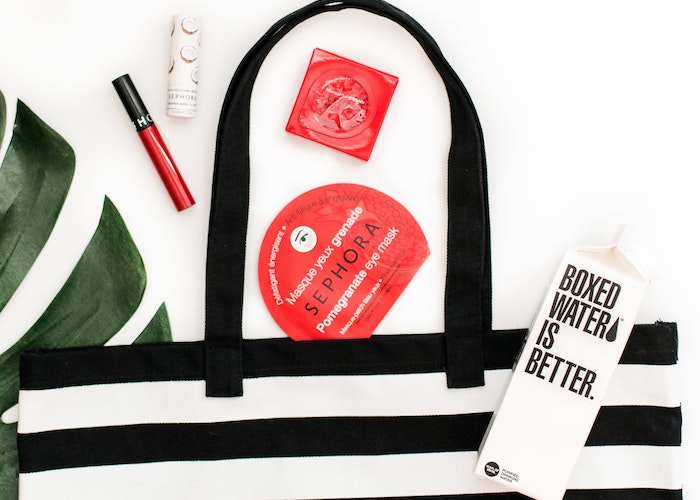 For the past few years, I've been gravitating towards buying items in bulk during Black Friday or during other sale opportunities, like the Nordstrom Anniversary Sale or Sephora's Annual VIB (Very Important Beauty) Sale. I usually come away from these retail experiences wincing at my monthly budget, but overall convinced I found the best deals. Until, that is, a month or two later and I see the same deal, or an even better one, for a product I now already own. While I certainly admit that some of these sales offer genuinely amazing deals (for instance, Nordstrom's Anniversary Sale is typically the only time of year where permanent items in their collection go on clearance), others, particularly on Black Friday, usually do not. 
Over the years, I began to recognize this trend and, instead, started tracking store discounts and trends throughout the year, instead of just seasonally. I'd watch for when certain stores offered the best deals on items I regularly purchased or the methods by which I could combine promotions at particular venues. As such, I've already bought the bulk of my holiday gifts—and it isn't even November! Here are the items I've already picked up on sales, from the past year, and the deals that are even better than Black Friday. 
**Note: All savings calculations are a rough estimate, and largely reflect the amount I spend at these stores. Basically, if you spend more, you save more. It is very likely that if you've saved more or less at these same stores, it's largely in part due to your own shopping trends.
1. Old Navy – Savings: $30/Year
I don't know about you, but I love Old Navy for their activewear and loungewear. While Old Navy has massive sales throughout the course of the year – Black Friday included – my recommendation with this store is to spend when you have "Super Cash." What my mother and I do, for example, is take advantage of a sale, spend at least $25, earn $10 in Super Cash to be spent relatively soon, and then send the Super Cash code to the other person to take advantage of in the next sale. You can even do this by yourself, spending just to the $25 limit and then returning to spend more when you have Super Cash. I believe Kohl's also offers this deal, and so often stores will give out these discounts knowing that customers have already purchased what they need and likely won't be using those codes anymore.
Instead, just be aware of those deals in advance, so that you stay on top of it – and you won't even have to wait until the day after Thanksgiving, because chances are those are "blackout" dates for when you can't Super Cash. Since so many of the same deals offered on Black Friday can be found year-round in stores like Old Navy or Kohl's, you're actually losing out by waiting (while also stressing out) by waiting for the end of November. 
2. Express – Savings: $70/Year
Confession: I actually own clothes from Express that I never paid for. While the quality of some of the items at Express can be hit-or-miss in my opinion, I really appreciate the style and trends of their outfits. However, every item you see that's full-price eventually goes on at least 60% clearance the next season – I promise. If you wait, every item you've fallen in love eventually ends up part of a massive sale. Also, if e-shopping, just add the outfit to your cart and leave it there—I almost always get a free shipping promo code within 48 hours. On top of that, Express's rewards program allows you to stack discounts from $5 to $20 off your order. You can earn these by signing up for text updates, posting a review of an item, etc. Which means, if you're counting the 60% off and the free shipping and then add these $5-20 off bundles, you can absolutely get an item for free, like I have, in the past.
The only caveat is that Express doesn't offer free returns, so make sure you either live close to an Express, know your size, or are willing to lose money on shipping items back, in the event that they don't fit. Since this is primarily a clothing store, I've found that some pants fit better in a particular size and others in another one, so the lack of free shipping is a tricky hurdle, but by no means is it a deal-breaker.
3. Prime Day At Target, Walmart & Other non-Amazon Retailers – Savings: $50/Year
It's hard to miss the signs for Prime Day, in mid-October, but it's easy to overlook the fact that many of Amazon's top competitors, from Target to Walmart, offer equally impressive deals. The best part is that you don't have to pay for Prime Membership to get in on them. With Target, in particular, you can join their Circle Rewards Program at any time and earn cash-back on your purchases throughout the year. If you then combine these with Prime Day, you could be looking at an additional 10% off your order. Not to mention: (1) I find that it's easier to try on and exchange clothing items at stores like Target or Walmart and (2) a lot of food products tend to be cheaper than on Amazon, so you can begin to bulk up for the holidays. 
4. Ulta's 21 Days of Beauty – Savings: $65/Year
Held at the end of the summer, I get my most rewarding, most budget-friendly beauty buys from this event. Ulta releases a calendar of beauty deals on each day of this 21-day event and, the best part is, you can combine the deals with both your Ultimate Rewards as well as their $3.50 off $15 coupon that's available year-round. I've specifically found great deals for curly hair products, so I try and stock up for the year if I can, and I also like to grab The Body Shop's body butters at this event and re-gift them to friends.
In general, this is a great time to buy gifts for the holidays since Ulta will often release even more coupons, like $15 off of $50, and throw-in free shipping, too. Even though Ulta often has sales, I've found this to be the best, even beating out even deals I've seen on Black Friday (for lip products, in particular). Though Ulta doesn't have every high-end product that Sephora sells, I've still managed to find incredible products. 
***
Ultimately, these are just a handful of stores and times I like to shop at them; I'm sure that readers, and particularly anyone who has worked at these stores, will have other tips and tricks to share. The bottom line is this: events like Black Friday are often a scam. Although you can get a decent deal, it's rarely ever the "best deal," contrary to media hype and seasonal propaganda.
Moreover, almost every store has a rewards program that's free to join and if you don't join yours, you're missing out on free coupons. These are often the only deals that can be stacked and while they're likely to be invalid to use on Black Friday, they're absolutely usable during other sale events throughout the year, resulting in even greater savings compared to the ones that come post-Turkey Day. With that said, I highly recommend simply observing the trends at stores you frequent. You'll soon notice if they discount clothes after a season, if they offer a rewards program that's accessible and allows you to stack deals, and if they send you email promo codes. Then, you can make the choice for yourself when asking: are the holidays really the best time to buy your favorite products – or not?
(The post was originally published October 2020)
Keertana Anandraj is a recent college grad living in San Francisco. When she isn't conducting international macroeconomic research at her day job, you can find her in the spin room or planning her next adventure.
Image via Unsplash
Like this story? Follow The Financial Diet on Facebook, Instagram, and Twitter for daily tips and inspiration, and sign up for our email newsletter here.