What Hiring Managers Are Really Looking For, As Told By Someone Who's Recruited For Google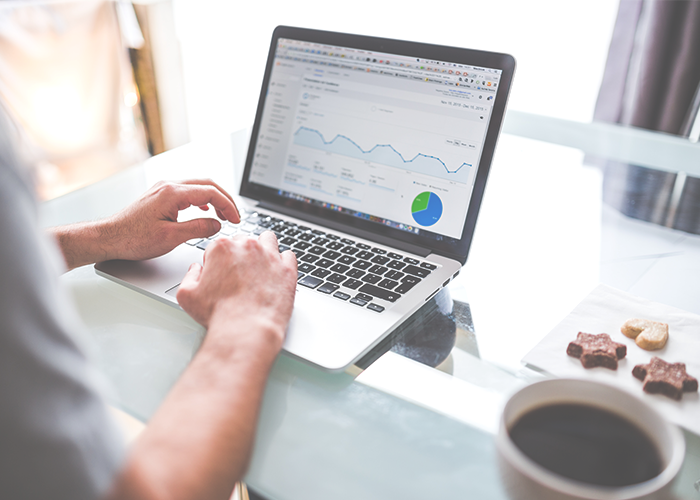 Job searching is hard. I can't tell you how many times in my life I've sent an application to a position I felt I was perfect for — whatever that means — only to never hear back. Or, to get the standard "Thanks for your application!" automatic confirmation email that never results in a real, human followup. I've had some success with recruiters I've contacted directly.
As someone who has had a lot of job interviews in her day, I am always curious about the hiring process. There's ample information available on how to succeed in job interviews, but I'm always intrigued in a peek-behind-the-curtain look into what actually goes into the hiring process, particularly for bigger companies. Recruiters have to work pretty hard; they can't fill roles with just anyone, as providing companies with employees that have longevity is a super important part of their job. And, most of the time, they're recruiters because they simply like people in the first place, and want to see them do well.
For a peek into the ever-elusive details of what actually goes into recruiting, I recently talked with Adam Seabrook, a longtime recruiter and the founder of Betterteam. He's written about how to avoid red flag answers in job interviews, which is definitely worth a read if you're on the job hunt, or even thinking about switching careers. Here, I asked him about what drew him to the world of recruiting, what really makes a candidate stand out, and what automatically puts an application in the "no" pile.
How long have you worked as a recruiter, and for what companies?
I've been recruiting for 10 years, and have recruited for Google, Coca-Cola, Atlassian, Bigcommerce, Dell, and Symantec.
What types of positions do you recruit for?
Product, UX, Design, Project Management, Marketing and others. Mostly in highly-competitive roles. 
What made you want to break into the field of recruiting? 
Growing up, I saw the huge difference great employees made at my father's landscaping company. It's something I stayed focused on when I became an entrepreneur, and over time realized that building great teams was just in my blood.  
What's the most rewarding part of the job?
When I really found the right fit. Not just the person who had the experience and credentials for the role, but someone who clicked when they met the team. It's cool when you really nail the chemistry of a hire.
When someone sent you a resume, what made you automatically put it in the "no" pile?
I think most recruiters look for signs of sloppiness. A typo or two can happen to anyone, but when there's a bunch of issues with formatting, spelling, etc. it reflects on their overall work ethic and how seriously they're taking this role. Someone who's hungry for the role will stay up and obsess over their resume all night rather than turn in something sloppy.
What is one thing an applicant could do to stand out and ensure they get a call back?
Work out who the hiring manager is and add them on LinkedIn, making sure to mention that you applied to the role. The hiring manager will usually check out your LinkedIn profile and, if there is a fit, your name will stand out in the sea of applications. If the hiring manager is using HR to do the first pass resume screen, they'll often send a note to HR to pre-qualify you as someone they want to talk to. If you cannot find them on LinkedIn, try to email them directly with something like: "Hi Mary, We have not spoken before but I expect we will soon. I just applied to the X role and wanted to reach out and make a quick introduction. I really look forward to interviewing with you and the team at Acme and hoping there is a mutual fit."
When you reach out to a candidate in regards to a position, what's the maximum amount of time you would allow for a response back to continue considering them? 
I will try multiple contact methods before writing off a candidate. If this is a candidate who applied to your role and you have responded, I would wait 24 hours and then followup. If they still have not responded I try one more contact method and then give up. With aggressive spam filters these days you can never be sure your emails were seen by the candidate.
What's the most common "wrong answer" or frustrating thing a candidate can say during an interview?
Talking down their team members, management, company, etc. where they currently work. As a candidate, a general rule you should follow is never say anything about anyone you would not be happy to say to them in person. This will keep the conversation positive. Some interviewers will try to dig deep and get you to talk trash about your current place of employment, but there is rarely any benefit to the candidate for taking that bait.
What are the main qualities you'd look for in a potential candidate?
This really depends on the role, but in general I lean towards candidates that are energetic, likable, smart, motivated, modest, and team-oriented. These types of candidates have enough drive and ability that you can train them to do most roles well.
Image via Pexels