How I Cut My High-End Makeup Spending In Half (& Not Just By Going To The Drugstore)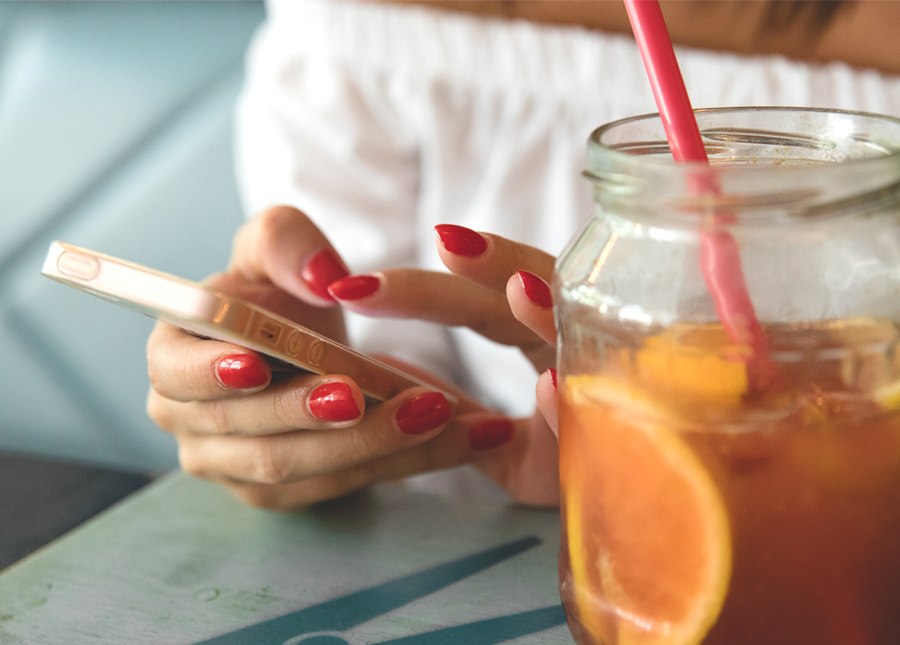 I'm not the only one who's willing to spend quite a bit of money to make their face look like someone else's. The catch is that there are a lot of hot people on the internet whose job it is to sell, or at least represent, brands that are competing with each other to convince you that they can make your face look the closest to an influencer's or celebrity's that you aspire to have. I got sucked into this a few years ago when I was hit with the double whammy of discovering beauty YouTube and Instagram simultaneously. After a while, I was trepidatiously getting to the stage where my fondness for makeup was becoming more of a fascination, and I was getting steadily more broke.
Rather than give up all of the products I'd learned work for me and the genuine pleasure I get from using nice cosmetics, I worked on finding workarounds that help me to get the best of both worlds without breaking the bank on high-end products. And I wanted to share them with you:
The Library Lending Principal
Think about the way libraries lend books. Much of the time, you can take out five books max before you have to bring one back to check out a new one. I started applying a similar approach to my makeup collection. I allow myself to have a backup of fundamentals, like the powder I've used since I was fourteen, but if I have a high-end version of one product (foundation, for example), I don't allow myself to buy a new foundation until my last one is used up, no matter how hyped I am about the launch. Unless, of course, I have a horrible reaction to the product, or buy the wrong color (which I thankfully am not guilty of often, given that I'm Irish and almost always have to buy the lightest shade), but that leads me to my next step:
Trust in Others
Reviews have been both my cosmetological blessing and curse. I learned everything I know about cut creases, eyebrows, and how to stop makeup from rubbing off my nose (hint: use eye primer instead of face primer) from YouTube. As I said, my fascination with following certain influencers lead me to increase how much I spent on makeup ten-fold and, originally, caused my pseudo-addiction. Nowadays, however, in what we can call my stay in "Sephora rehab," I'll watch two or three reviews of expensive products from different people online to make sure I actually know what I'm getting myself into and not wasting money on a brand-name pallet that I'll put in the dud drawer after one use.  
Usually, those makeup "gurus" include a YouTuber who has a similar skin type/concerns as me, one who has a similar skill set as me, and one who I just enjoy watching, because something as simple as putting colorful dirt on your face shouldn't feel like work. That way, I can avoid over-hyped pitfalls by seeing real-time use and thoughts from people whose opinions I trust. 
Sample Size is Not Too Small (Within Reason)
A common pitfall if you like makeup is to get bored of a certain product, no matter how good it makes you look, because the beauty industry (and, let's be real, our souls) tell us that there could always be something more perfect JuSt FoR yOu. While this next practice doesn't mitigate that urge totally, I've found that getting smaller, ergo cheaper, versions of certain product types helps to reduce the urge to go out and buy the next big thing:
Mascara: Sample-size mascaras, like those available from Benefit, are something I abide by when it comes to high-end miniatures. Though many of us ignore the rules of thumb about when you should replace certain products, I've personally seen the correlation between me getting pink eye that one time and the tenure of my mascara, so I'm pretty sold on replacing it every three months. On top of that, we rarely use all of the contents of mascara tubes within that safe-to-use time period, so with a mini, you aren't creating as much waste. On top of that, you avoid the overly-cakey-acrylic-paint-goo consistency that you get by leaving a wand to go too long in your handbag, so win-win-win.
Highlighter: While I will stan any drugstore eyeshadow that can make my cheekbone visible to the international space station, I will confess that I find high-end highlighters better overall (I'm sorry). However, my original point about boredom is typified here. I've felt very attacked by having to choose between light champagne and pinky champagne on many a workday morning, and imagine that I'm not alone in that. The satisfaction of getting minis for this category struck me when I realized I would never be able to afford the $38 for Becca Opal in its full form, but was happy to shell out just under half that for the mini version. So, for ~50%, 100% of my bougie tendencies were satisfied.
Plus, powder products last a surprisingly long time, even in smaller pans. And, with high-end highlights, it's often the case that you use less of the product to achieve le glow, meaning you still feel the bang for your buck. But, where do you get all of this? Well, reader, let's move on to the next slide:
Shop Second-Hand (But don't get scammed)
I've used Depop for quite some time, but have been stung a few times by counterfeits, people going off the radar, or things getting "lost in the mail." Now, to save on the lost (though heavily discounted) prices I've previously had to pay, I always follow these rules that I recommend if buying through second-hand sites:
Ask for proof of postage.

Go through a verifiable transaction platform (don't default to PayPal friends and family, as you have no buyer insurance when using that) like the one provided by Depop in-app.

Ask for a receipt of

their

purchase if it's an expensive item and they claim it's "brand new."

If it's an unwanted gift, make banter about who gave it to them so you get an extra chance to catch them if they're lying. This sounds shady, but it's saved my butt a couple of times.
Know Where You Can Shop Last Season
If you're wearing a Naked 2 pallet in 2018, literally no one will know unless you're sitting beside them getting ready on your commute. Ditto if you're using a Morphe 35O. Trends come and go with all the fickleness of fake freckles on a hot day, so don't worry if your kit is a bit old school.
Sections of sites like Buy Me Beauty and Overstock are amazing for finding high-end products in discontinued packaging or shades that didn't sell so well. There's also the option of seeking out wholesalers who sell individuals of their batches for below cost price like BeautyJoint. TJMaxx also has a selection of warehouse overspill products that you can enjoy spending hours trawling through to find something that isn't swatched, but I prefer doing that from the couch.
Maria Keenan is a 25-year-old Marketing Manager for an Event Software Company based in Dublin, Ireland. You can find more of her writing on her company blog and you can Tweet @ her here.
Image via Unsplash
Like this story? Follow The Financial Diet on Facebook, Instagram, and Twitter for weekly tips and inspiration, and sign up for our email newsletter here.