How I Transform My Chaotic Wardrobe Into A Super-Organized Travel Spreadsheet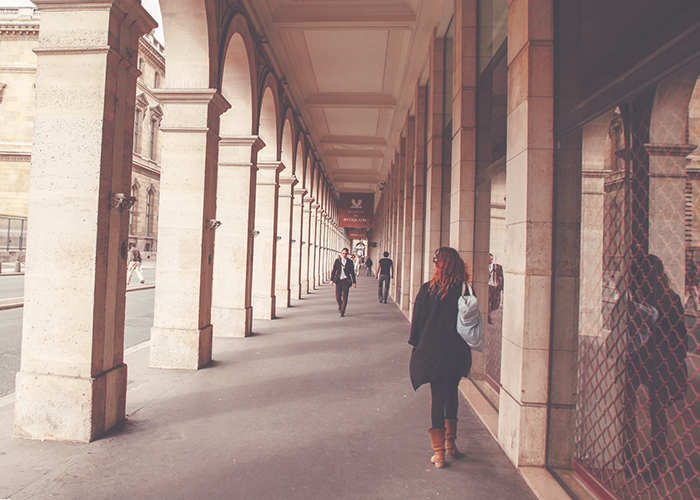 As I discussed last week in my post about the all-powerful capsule wardrobe, my own closet (and general sense of style) are much messier than can be contained in a capsule. I have several distinct looks I rotate through on a whim, own several precious pieces that fit in with absolutely nothing else, and, inspired by a few inherited pieces from my grandmother, cultivate a bit of a fondness for completely impractical outerwear. It's not that I don't enjoy the ease and versatility that a perfectly-curated-and-minimalized wardrobe would imply, it's just that, for me, a bit of chaos in style is exactly like a bit of chaos in the kitchen: constant experimentation means happy surprises, heightened creativity, and a minor hobby in the process.
For this reason, I've always found travel-packing to be particularly difficult, as I am someone who is prone to always, without fail, bring far too much in the interest of always having options. I also know that, for most of my trips, laundry won't be an option, so my need to always err on the side of "too many clothes" is rooted in at least some kind of practicality. But I hate limiting myself, and I hate the idea of bringing one pair of pants and just rotating out a bunch of boring tops. I will always prefer to check a bag and carry more stuff if I'm going for a decent chunk of time, because part of what feels so great about travel is all of one's travel #looks. If I don't get to have some sartorial fun while I'm away, what's the point?
This means that I've had to find a solution somewhere in the middle: yes, I can pack relatively heavily, and don't have to go minimalist just because I'm getting on a plane. However, I have to be sure that everything I'm bringing is getting used, and that each outfit/item is accounted for. This has translated to a spreadsheet I make for each trip in Google Sheets, where I go over everything from the details of the trip (weather, outfit needs, aesthetic inspo), to the actual outfit combinations themselves. (Lauren was kind enough to turn it into a fancy lil' PDF for the purposes of this post!)
For this example, I'm sharing my spreadsheet for my upcoming (this Friday!) 10-day trip to France, mostly to be spent in Paris, with a few days at Marc's Grandmother's farm in the South. This spreadsheet will continue to be tweaked as the flight draws near — I'm sure I've forgotten stuff, and I'll be filling out the individual gifts as we figure them out — but this is the basic structure of it. The theme I've picked is a neutral palette with a few pops of red, and my inspo is "Inès de la Fressange hanging out in the 6th," which is something along these lines. (Frankly, just Googling that woman's name is an lifespo gold mine.) But essentially, the idea is lots of focus on pants, blazers, simple tops, walkable-but-chic shoes, neutral outerwear, and a sporty-yet-put-together look. There will be a few exceptions, but that's the overall idea, and it goes well with the weather forecast.
Allowing myself to think in palettes/themes, and then plan it out to the last detail, helps me narrow down my frankly chaotic wardrobe into something that feels simultaneously creative and organized. I'm not going totally minimalist, but I'm also not just shoving everything I might want to wear into a bag. I'm somewhere in the middle, and it's the right fit for me.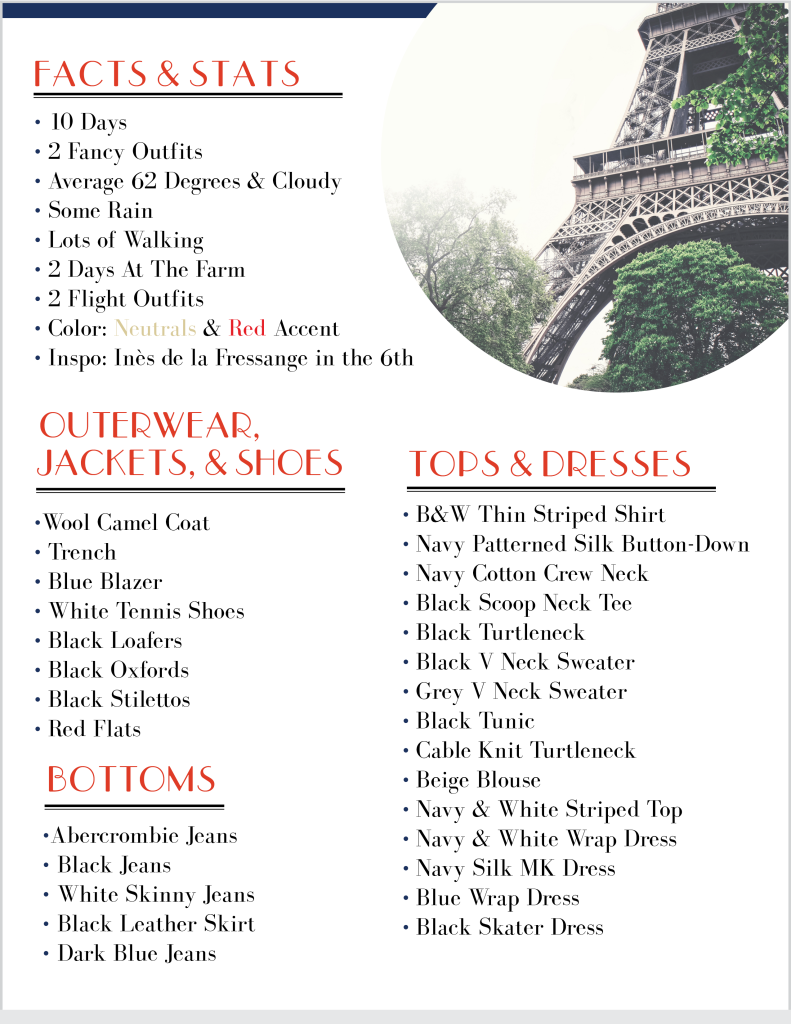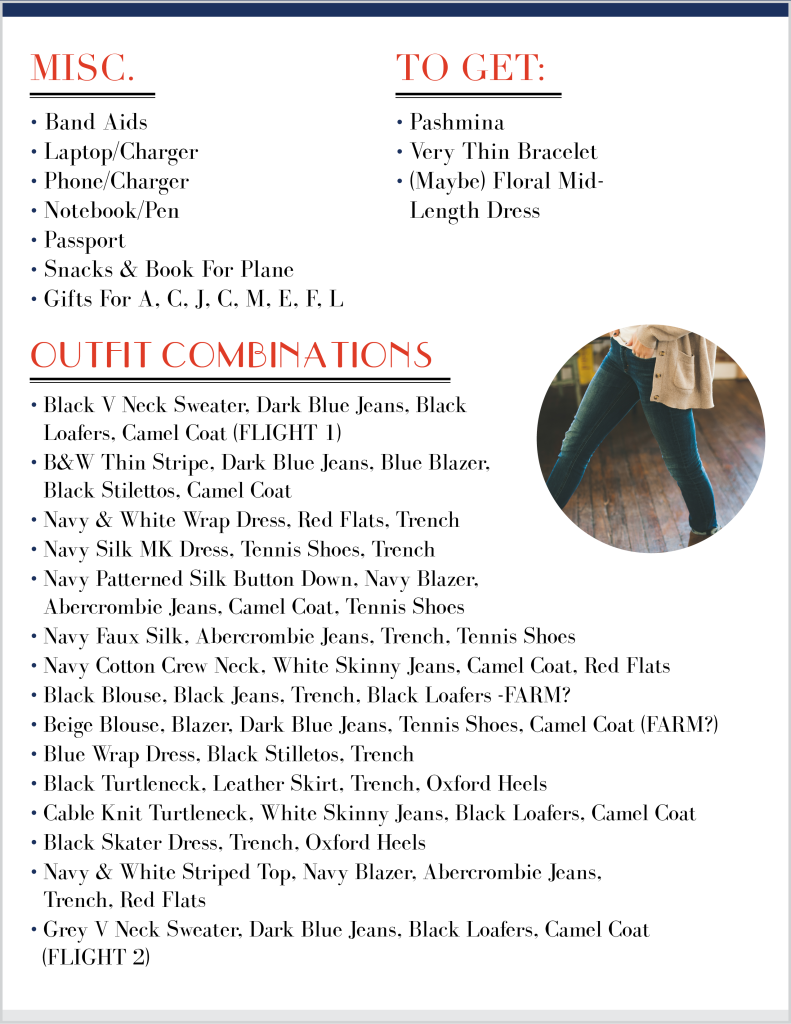 If, like me, you're a bit of an over-packer, and don't want to choose between any of your beloved #looks when going on a trip, I recommend this strategy. It's easy, meditative, and actually kind of fun to put together!
Bon voyage!
Image via Flickr