How I'm Planning A Mindful-Spending Holiday Season (Without Giving Up On Presents)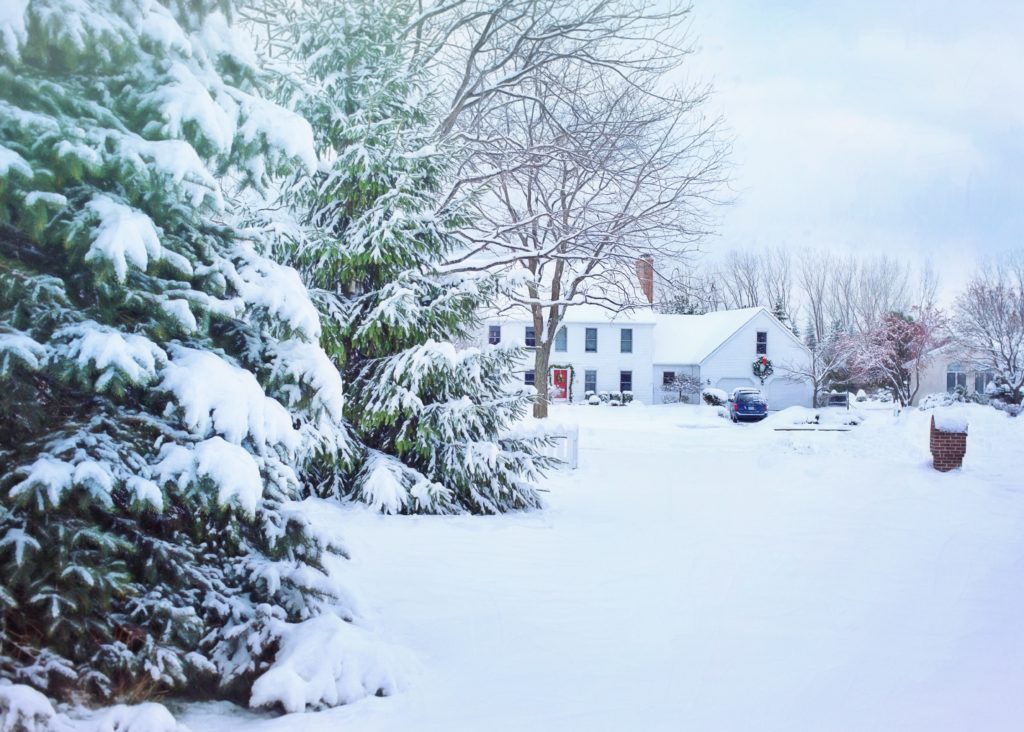 I'm not above Black Friday/Cyber Monday shopping. I bought stuff. On my shopping list this year was a new mattress and bed frame since we now have an actual guest room, a new pair of black flats for work, and a few Christmas gifts. I spent money, but I went in with a different mindset. In the past, I would have browsed the sales at all my favorite retailers and made purchases motivated by sale prices.
There's nothing wrong with shopping and wanting nice things. But, you want the spending to feel good and not lead to regret. I want my purchases to be meaningful, and that means making mindful decisions. Plus, the older I get, the less desire I have for more stuff.
Make it a mindful-spending Christmas
I'm not here to tell you to stop giving gifts at Christmas. I'm pro gift giving. I love waking up on Christmas morning to a tree surrounded by wrapped presents and an overflowing stocking.
But maybe a less is more approach isn't such a bad thing. I bet most of us have unwrapped a gift and had a less than positive response. Not every gift is going to be a winner, but if we could trade three mediocre gifts for one amazing one, I bet we'd all take that trade. Shop with that mindset. Instead of buying multiple things for everyone, choose the one gift you know they'll truly love.
Think outside the box
I don't know about you guys, but I've hit a point where I struggle coming up with a Christmas wish list. I think that's an adulting meme or something. My mom asked me this last weekend, and my answer was 'I don't know, sheets?' Nice sheets and towels are peak adulting. My life is pretty much a series of events necessary tasks that end with me going home and wrapping myself in warmth.
So, what the heck are you supposed to get the person who has everything? Not a thing.
I don't mean "nothing"; I mean not a thing. As in, not a material thing but an experience. You've probably heard that it's better to spend your money on experiences instead of things. Research shows that happiness levels last longer when you spend money on an experience versus a material thing. You never have to throw out a memory.
Suggestions
Tickets to a show
I would stay away from the big-ticket shows and instead focus on smaller venues that will have more reasonable prices. You might find that your local theatre offers special packages that are perfect for gifting. For example, here in Edmonton, our Citadel Theatre has a Dine & Play package that gets you dinner at an upscale restaurant and tickets to one of their upcoming shows for $98. It gives flexibility to the receiver because they get to choose the date and restaurant and it's an experience not everyone will buy for themselves.
Look at theatres, live music venues, comedy clubs and even casinos for upcoming events.
Staycation
There's something about spending a night in a hotel that feels so luxe. Give someone the gift of luxury by getting them a night in a local hotel so they can escape real life. Bonus points if you can find one that includes breakfast.
Oh, and triple bonus points if you provide sleepover babysitting for parents that need a night to themselves!
Unique activity
Encourage your friends and family to get out and try something new. Buy them tickets to attend a paint nite event, or lift passes to a nearby ski hill, or a round of golf (if you live somewhere winter doesn't last forever), or a gift certificate for an escape room, or ax-throwing (it's super fun, I swear). Often these are things people want to try but aren't willing to put up the cash to give a new activity a shot.
Pro tip: check out deals sites like Groupon to snag a discount on experience-based gifts.
Be practical when it matters
Sometimes you are buying for the person who has everything, and sometimes it's the opposite. You might have a college student cousin who just moved out for the first time or a single parent sibling who is struggling with cash flow.
These are likely times when an experience gift might not be the best option. Instead, go practical but luxe practical. One of my favorite gifts I ever got from my parents was a basket filled with food. Sounds lame right? Nope! They went to the local Italian Centre and bought a whole bunch of cool things that would take my nightly dinners up a notch. It was a practical gift but with a twist.
Basically, buy socks and underwear but splurge a bit.
Wrap up knowledge
My last idea for giving mindfully is to give the gift of knowledge. If you think about it, there's probably a topic your friends come to you for advice on. Use that! For me, it's money. I enjoy talking about money and am more than happy to answer questions about anything personal finance related. I can use that when I'm thinking of gifts. Being into money means I keep current on new books that are released on the topic. Those are perfect gifts for friends who might need a little nudge towards financial independence.
A few of my favourite personal finance books to give this year are Your Money or Your Life by Vicki Robin, Broke Millennial by Erin Lowry, and The Year of Less by Cait Flanders.
Money is near and dear to me, but of course, there are other options. You can gift a class to learn a potential money-making skill like pottery, or if you have a blogger in your life, we are always slightly obsessed with online blogging courses.
What do you guys think? Are you on board with giving experiences, knowledge or practical gifts for Christmas?
Sarah is a Canadian personal finance blogger over at Smile & Conquer. She has been working in the world of finance for almost a decade and uses that experience to help other millennials get smart about their money.
Image via Pexels