How To Actually Afford Designer Items (When You Think You Can't)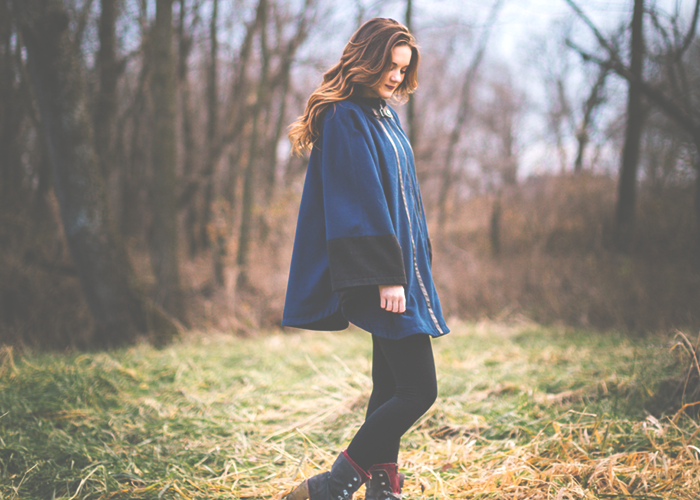 I remember the first pair of shoes I ever saved up for. They were XOXO espadrille wedges, with pink eyelet and a ribbon to wrap around your ankle. I'd first seen them in the pages of Seventeen magazine, and I had saved up for months and stalked the shoe department of my local Macy's until they came out on the display floor. This was in the early '00s, before online shopping was a big thing. Now, I'd probably just set a ShopStyle alert and forget it. But hunting those shoes down — calling the company line, finding the right store, saving up my allowance, a dollar at a time — made me feel responsible and grown-up. I felt like a ballerina when I wore those shoes. I still have them, although I don't wear them regularly. Their place in my closet is more symbolic than anything else. They were the first things a 12-year-old me had worked really, really hard for.
Now, I've set my sights a little higher, and a little fancier than XOXO shoes, much to the detriment of my bank account. But there are some smart ways to approach luxury shopping, and one of them is the consignment store.
Weird, right? To willingly put your feet in the shoes somebody else wore? You don't know where those feet have been! But the thing is, the nicer something is, the bigger the chance that the previous owner took really good care of it. And it's easy enough to sift through the consignment store's untold amount of stuff — everything is typically a one-off, so they want to display it as well as possible so it finds a new home. Finding the designer gems amidst the chaos of the vintage/consignment store is actually fairly simple, if you know how to do it right.
Be patient. You're not going to find things you love every day, and if you do see something that tugs at your heartstrings, there's a good chance it won't be in your size. Wait it out, and check back every few days if you're really on the hunt for something. I typically pop into a consignment store every weekend to browse around. It's rare that I'll find something, but then I know what they've been taking in lately.
Save up.
. If and when you do find something good, you'll probably have to buy it on the spot so somebody else doesn't snatch it up. Ask if a store has a hold policy, which might give you a day or so to think over the investment. But wanting to save up for something nicer has really helped me actually save my money elsewhere — I'd rather have a nice pair of shoes than five disposable Forever 21 dresses. And if I wind up not spending money on anything in a given month, I'll put it away in savings. Weirdly, the idea of "quality over quantity" has also made me more discerning, and not springing for a quantity of quality.
Rationalize value. Look, not everything you find in a consignment store is going to be in perfect condition — and if it is, the price is going to be way higher than typical. I got my Chanel ballet flats for $100 because they already showed a little scuffing and wear, and had been resoled by their previous owner. These were all things that would have inevitably happened while I wore them, though, so the price seemed more than fair. Ask yourself if the normal wear of an item would happen in your care of it, or if it's really something that would make or break having it. My flats look lived-in, which I like — plus the previous owner already broke them in for me. These are shoes that have been places, and I like the juxtaposition of something luxe but a little worn.
Make friends. Nobody knows the inventory of a consignment shop better than the people who work in it, and they see what goes in and out every single day. They'll be able to tell you if there's something better lurking in a corner, and if they get to know you well, they can call you when something they think you'll like just went on the shelves. Plus, they can alert you to sales — why wouldn't you want to take an extra 30% off something that's already been marked down? They typically will keep it real with you, too, and let you know if they just don't love something on you. Trust them. They know their stuff.
Follow the stores on Instagram. They're ALL on Instagram. Sure, some of them have better photos than others, but it's the easiest way to scan the best inventory without all the leg work. You can also follow stores around the country — most of them will ship for free or a nominal fee. Think of it like Instagram eBay. And speaking of eBay…
When in doubt, check the internet. Look up what something normally retails — it's pretty easy to figure out with the right keywords and search terms. You can also check out websites like The Real Real, The Outnet, or Yoox, which typically carry everything from consignment goods to items that are a few seasons old. Their prices are typically higher than you might find in a consignment store, but so is the quality of the product (usually it's never-worn and brand new in box).
Reconsign the things you don't wear. I used to do this more than I'd like to admit, but I got better at it. If you buy something and you realize you're really not getting use out of it, see if you can sell it to another store for a little money or credit towards something else. You'll usually be doing this at a loss, but working towards something you really love and will get use from is a lot more practical than having something pretty in your closet collecting dust.
Ask yourself if something is worth it. And I mean like, go climb on a mountain, do some soul-searching, force yourself to think about 10 outfits you'd wear this thing with, meditate on it, ask a Tarot reader for advice, really ask yourself if something is worth the splurge. Will you wear it? Is there nothing else in this world like it? DId the heavens open up and the angels start singing when you saw this thing? Do you dream about it? Will you kick yourself if you let it go now? If you walk away for 24 hours and it's gone, how will you feel? If you walk away for 24 hours and it's still there, will you buy it then? What makes this thing special? Will you still be able to make rent if you buy this right here and now?
If you've answered all of these things and the answer still points to "Need. To. Buy. It," then buy it. But don't settle for anything less than true love.
Ella Ceron is social media editor at New York Magazine's The Cut. She is on Twitter and Instagram.
Image via Unsplash