How To Create A Free, Effective Workout Plan You'll Actually Stick To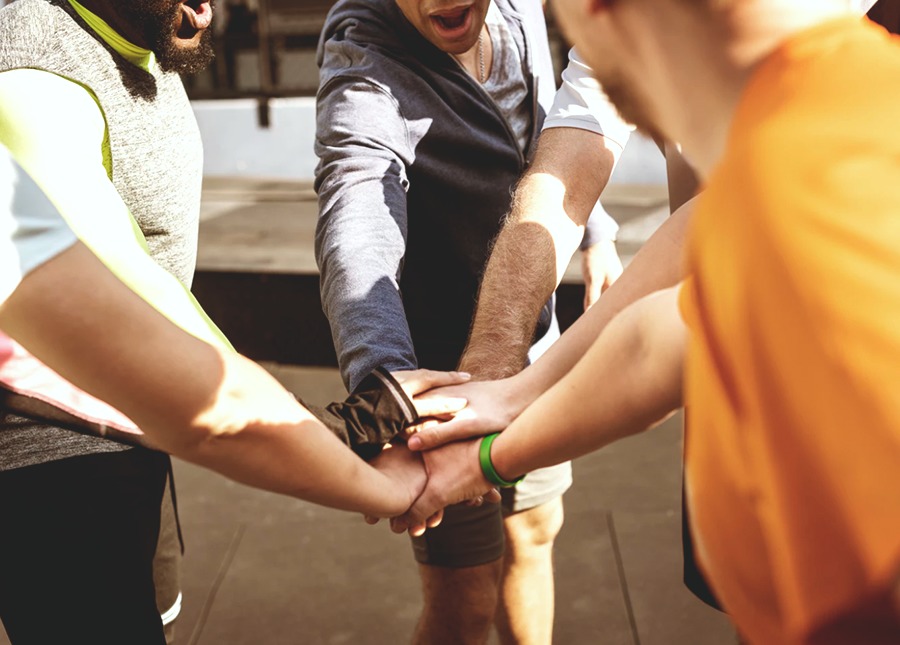 A free workout plan sounds too good to be true, doesn't it? That's because there's a ton of gyms and paid fitness programs out there that want you to think you need them to get in shape. Don't get me wrong, I love a well-structured paid program as much as the next person! I've had fantastic success with some of them. They are great if you have no idea where to start and need something that holds your hand each step of the way. They are also ideal for finding communities of like-minded people and learning new strategies. But if you're on a budget, you can 100% DIY your own free workout plan without needing any paid apps, gym memberships, or personal trainers. I've put together some simple steps to help you create your own effective, free workout plan. You can customize the plan to require minimal equipment. You really just need some good trainers, an exercise/yoga mat, a timer, maybe a couple of dumbbells, and some grit. Simply go through the following steps and choose the options that work best for you. It's just like build-a-bear, except instead of getting a stuffed animal at the end, you get a fit body.
Step 1: Choose the workout duration
Decide in advance how long each workout will be. If you're just starting out, 15 minutes is plenty of time! And before you think it's not worth exercising for just 15 minutes, allow me to direct your attention to the research which indicates otherwise. Shorter sessions are still effective, and more importantly, they're easier to commit to. And right now, the most important thing is forming the habit. Let me say that again: When you're starting out, forming the habit is your priority. And you're far less likely to blow off a 15-minute workout than a 60-minute workout. Even if you are prepared to exercise longer, I would still keep workouts to 30-40 minutes.
Step 2: Choose your schedule
Now determine when each of these workouts will happen. Make sure it's a time of day you aren't going to wimp out on. If it's an early morning workout, adjust your duration to be shorter until you get used to working out early. It will be a lot easier to get up then when your alarm goes off if your workout plan is 15 minutes instead of an hour. Scheduling also determines the frequency of your workouts. 3-5 days a week is a good range. Any less and it might not be enough to see results. More than that and you could be risking injury. There's nothing wrong with starting at 3 days a week and increasing from there once you're used to working out. Designate at least two of those sessions for HIIT/resistance training, and at least one of the days to cardio. (Note: If this part is particularly tricky for you due to your hectic work schedule, check out this post for helpful tips on how to fit exercise into your busy week!)
Step 3: Source your moves and compile them into lists
My favorite part! Choosing which exercises will go into each HIIT session. You can find these exercises easily with a few quick Google or Pinterest searches for "bodyweight exercises" or "home exercises." Compile a list of exercises, and then categorize them by muscle group. For example, have a list of exercises that focus primarily on arms and abs, another list for exercises that focus on the lower body. Create a list of plyometric exercises as well. (Basically, any exercise where you're jumping or pushing yourself off the ground.)
Step 4: Create a workout builder with Trello
Now you need a platform to build your plan. Sure, a spreadsheet or planner will do in a pinch. But if you want to get a little fancier, use Trello! Trello is an organization tool that is perfect for organizing your free workout plan. But since imputing everything into Trello can be a little bit of work, I've already created a fully customizable workout builder for you — it also includes categorized lists of 40+ resistance exercises to get you started! The first step is to sign up for your free account if you don't already have one. Then all you need to do is click here, copy the board, and it's all yours to customize as you see fit. You can easily build your workouts by dragging and dropping the cards and even sync them to your calendar!
Step 5: Build your free workout plan
If you only have two HIIT sessions, make one session focused on the upper body and one focused on the lower body. A third session could be a full body workout. For each session, choose 5-7 exercises. Throw one or two plyometric exercises to keep your heart rate up. For each exercise, determine how many reps of each, or how many seconds of each, before you move to the next exercise. A good target is 15-30 reps, or 30 seconds for each exercise. If you scheduled a 15-minute workout, that's enough time for two circuits at 7 minutes per circuit, with a 1-3 minute break in between. To do the workout, you would set a timer for 7 minutes and then cycle through the exercises, completing "laps" of each cycle until the timer is up. For example, an upper body workout might look like this:
Circuit 1:
Push-ups x 10

Tricep Dips x 30

Low Plank x 30 seconds

Russian Twists x 30

Mountain Climbers x 40

Dumbbell fly x 30

Repeat from the top until the timer is done
Rest: 1-3 Minutes
Circuit 2:
Push-ups x 10

Tricep Dips x 30

Low Plank x 30 seconds

Russian Twists x 30

Mountain Climbers x 40

Dumbbell fly x 30

Repeat from the top until the timer is done
Workout done!
Step 6: Choose Your Cardio
Your cardio days can consist of anything that gets your heart rate up for the predetermined duration. This is probably the easiest part of creating a free workout plan because it takes a lot less research and planning than the rest of it. It could be anything from a brisk power walk, to a half hour stint on the elliptical. I also recommend mixing it up and trying different forms of cardio to keep it interesting.
Step 7: Execute the plan
Voila! Your very own, customizable, free workout plan. Now all you have to do is follow it!
Corrie Alexander is a content creator and customer service manager from Toronto, Ontario. Her climb up the corporate ladder cultivated her interest in the topic of career development, a passion rivaled only by her love of exercise and strong coffee. Visit her website, thefitcareerist.com, and follow her on Twitter here.
Image via Unsplash