How To Relocate In 1 Month Or Less (With As Little Stress As Possible)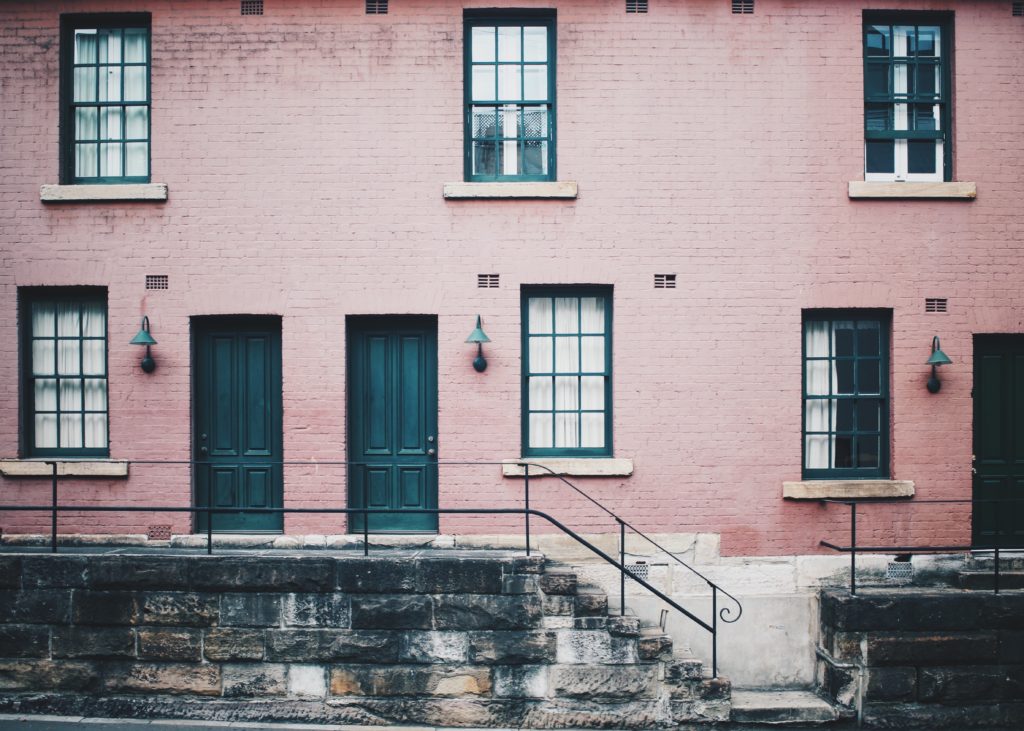 Whether you got the job in a different city or just the itch to go elsewhere, you might wonder if you can even survive moving on short notice. Even a 90-day window to prep for such a change would be tight, but you're going to make things even quicker — let's say you're skipping town in one month or less.
I can't promise you it won't be at least a bit stressful, but for many situations, it's definitely possible to get your things and go within 30 days or less. Here are five steps to help you organize your move and make it happen fast. Sometimes, we just have to pick up and go.
1. Notify Your Current Landlord
There's a long checklist of to-dos when you move out. With only 30 days or less until you go, you need to tell your landlord about your plans ASAP. In some places, a 30-day window is acceptable to break the lease, as it gives the property manager plenty of time to find your replacement. With less notice, though, you might have to pay for the next month, should your landlord require at least a 30-day heads-up that you're leaving.
If your landlord seems displeased with your plan, you could offer to help find a replacement, so you can move out earlier or without penalty. Just be sure you'll have enough time to get ready to move and show the place at the same time.
2. Ask About Potential Job-Related Moving Perks
If you're moving from one city to another for the sake of a new job, you might be entitled to some benefits from your new employer. Sometimes, a business will cover some or all of the relocation costs for an employee. If it hasn't been expressly confirmed or denied as an option, be sure to ask the HR representative who has done your onboarding process — you could even try negotiating it as part of your job offer.
You might feel awkward about asking for such compensation, but try to stave off such feelings — you've already been offered the job, so it's okay to ask if that's a perk available to you. If it's not available, thank the HR rep for answering your question and move on with the packing-and-moving process.
Of course, you could also learn that you do get moving compensation, which would make things easier for you in the long run. The money could cover the cost of hiring movers or help you put money down for a new lease. It's no secret that moving is expensive, so every little bit will help.
3. Pack Wisely
With such little time on your hands, it's imperative to make sure you're packing wisely ahead of the big move. Start by sorting through all of your stuff and decide what will definitely be going with you and what you will donate to local charities or throw away. Once this is done, you will have lightened your load and made the packing process much easier on yourself.
Next, it's time to pop all of your "keep" items into boxes to prep them for your move. Once you have all your supplies, get to work. Begin with the things you want but don't need between now and when you move. It's always wise to mark and label a box that's full of first-night necessities. That way, once you get to your new place, you won't be rummaging through cardboard cubes to find your hygiene products, pajamas, bed sheets, etc.
4. Make a Fair Budget
Once you start packing, you'll have a better idea of the scope of your stuff — and you'll know whether or not you need to hire movers to help. This is the first of many expenses to come when you're moving.
Even if you move by yourself, you might need to rent a van and pay for gas and hotels for long-distance relocation. You might need to hire a cleaning service to spruce up your current place after you move out. You could be flying from your current hometown to your new one. All of this costs money, and you should figure out ASAP how much you need.
Once you have your budget spelled out, it's also vital that you stick to your self-given parameters. You should leave a bit of wiggle room, too, so that you can pay for unexpected additional services once you get to your new place. Everything from extension cords to batteries to light bulbs could be on your shopping list as soon as you move in.
5. Browse Potential Places to Live
With only a month to get everything together, it's time to put your housing search on the fast track. So, as you prep for your move, begin at least perusing potential properties to see what you can get within your budget, desired neighborhoods, etc. Fortunately, technology's on your side for this one — countless apps make it breezy for you to find an available room or property.
The next step will be different for everyone. Perhaps you're ready to rent on instinct and can agree to a place without seeing it in person. Others might prefer to schedule showings within the first few days of their arrival to their new hometown — seeing a property can make or break the rental agreement for them.
You know which side of the fence you are on, so act accordingly. And, if you want to visit apartments in person before renting one, be sure to add a few nights of hotel or Airbnb stays to the cost of your budget.
Moving at Breakneck Speed
Moving in 30 days is a big ask, but it's not impossible. With some hard work and perseverance on your part, you could be sitting in your new place a month from now. All there's left to do is get started.
Holly Welles believes anyone can learn to make the most of their space. She's a real estate writer with her own blog, The Estate Update. Find more of her tips on Twitter @HollyAWelles.
Image via Unsplash
Like this story? Follow The Financial Diet on Facebook, Instagram, and Twitter for daily tips and inspiration, and sign up for our email newsletter here.