Is It Worth It? Glossier Lash Slick Mascara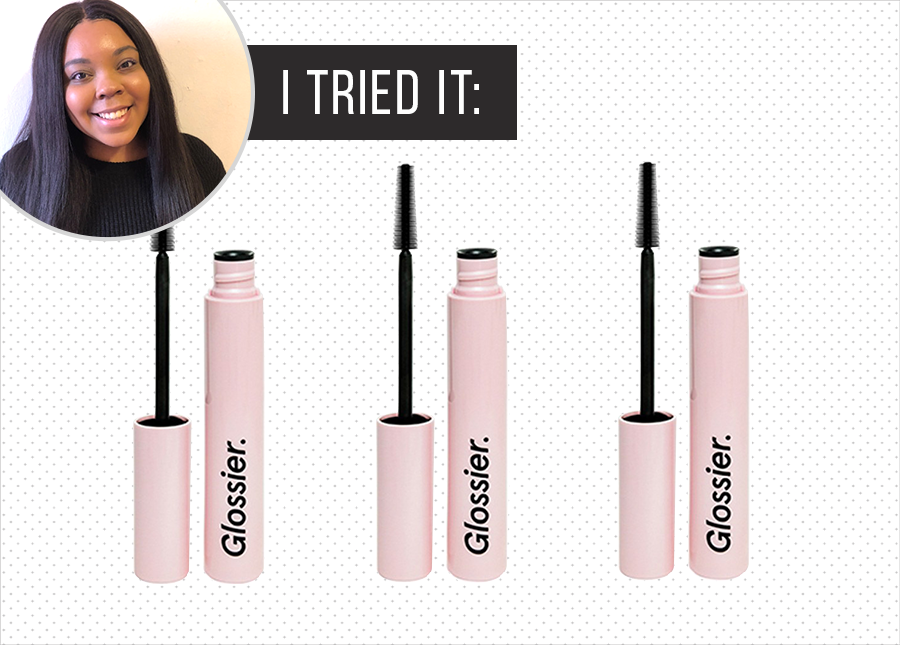 I'm really picky when it comes to mascara. It's one of the few beauty items besides foundation and concealer that I am incredibly particular about. For me, I like formulas that pump up the drama. The more, the better. Or, as one of my fashion idols, Iris Apfel, says, "More is more and less is a bore." She was referring to her personal style when she said that, but the same could be said of my mascara preferences. I much prefer subdued eye makeup looks and subtle blush and bronzer, but when it comes to my lashes, the bigger and most dramatic they are, the happier I am. Having said that, I'd be the first to admit that most mascaras that give me such result usually smudge easily and leave me with raccoon under eyes, which isn't appealing to most people — unless, of course, you're Betsey Johnson or someone who deeply enjoys '80s makeup trends. It surely isn't my thing. Nothing is more aggravating and frustrating than swiping a mascara brush up and down my eyelashes only to see them stick together and create one gloopy mess. Sometimes it gets so bad that it becomes virtually impossible to use a lash comb to separate the individual hairs. Whenever that happens, the messy mascara application ruins the overall vibe I was going for.
If you couldn't tell already, any new mascara I try has tall orders to fill in order to impress me. And such was the case when I tried out Glossier's Lash Slick mascara, which is priced at a modest $16 (pretty mid-range compared to other options on the market). The first of its kind from the uber-popular brand known by beauty lovers for bringing the "no makeup-makeup" aesthetic to the masses, it's said on the company's website to be the "perfect everyday mascara," that enhances what you're working with by adding length without any annoying clumping or spackling. Essentially, it's supposed to give your lashes a "you, but better" look akin to natural-looking faux lashes. It's also water-resistant (not waterproof so don't go jumping in large bodies of water, now), which means it won't run down your face if you happen to burst into tears for some reason. While I can't attest to the validity of that claim, one of my favorite musicians and Youtubers, Dodie Clark, for whom crying is a default emotional reaction, says it always stays in place through her waterworks ever single time she's tried it.
As for my experience with Lash Slick, I was a bit… underwhelmed. Now, I can't say I had expectations for it to begin with. I heard from other beauty writer friends that it's the complete opposite of the mascaras I love — you know, the ones that bring on the drama. But I at least expected it to do something to my lashes. All it did the two times I used it was darken the hairs. I didn't get extra length or volume. To be honest, from afar, it didn't even really look like I had used mascara at all. And while I wasn't able to assess whether it has any curling power, as my lashes swoop upward naturally without the aid of an eyelash curler, most of the reviews I've come across don't highlight that as a selling point for why you should get it, so I presume it doesn't impress on that front. That said, there were some redeemable qualities. Its millennial-pink packaging is pretty cute (as is the rest of Glossier's product lineup) and the spiky tapered silicone brush it comes with ensures you get the right amount of pigment on your lashes with each application so you're not depositing too much product while using it, which is how you end up with clumpy lashes.
Before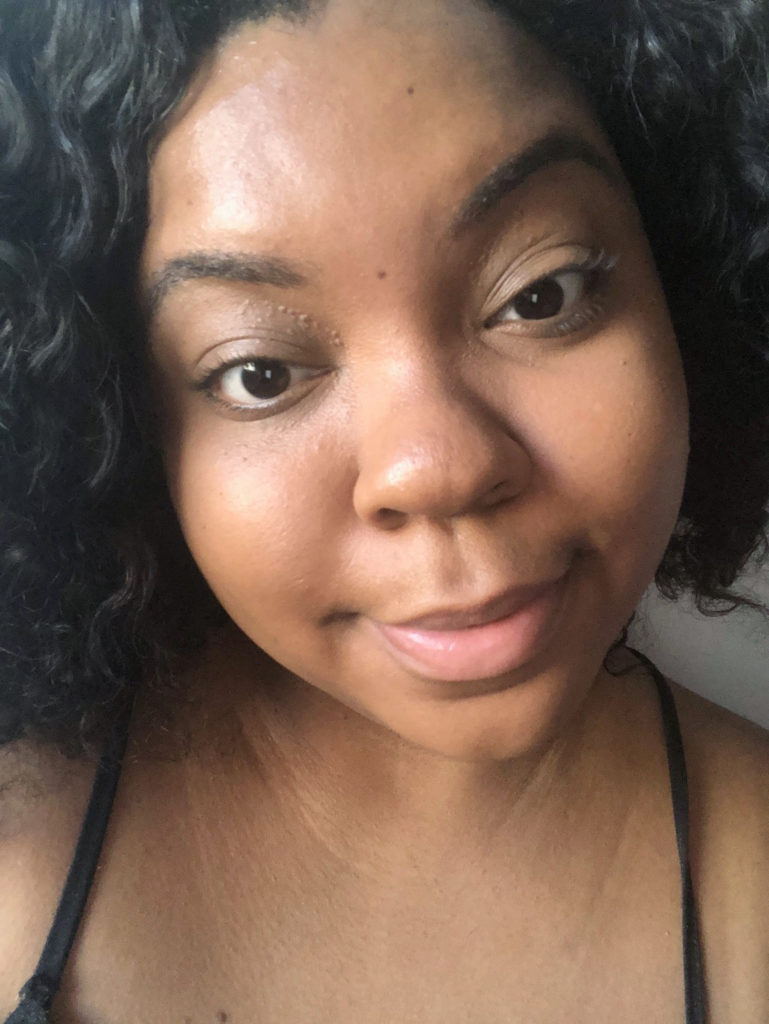 After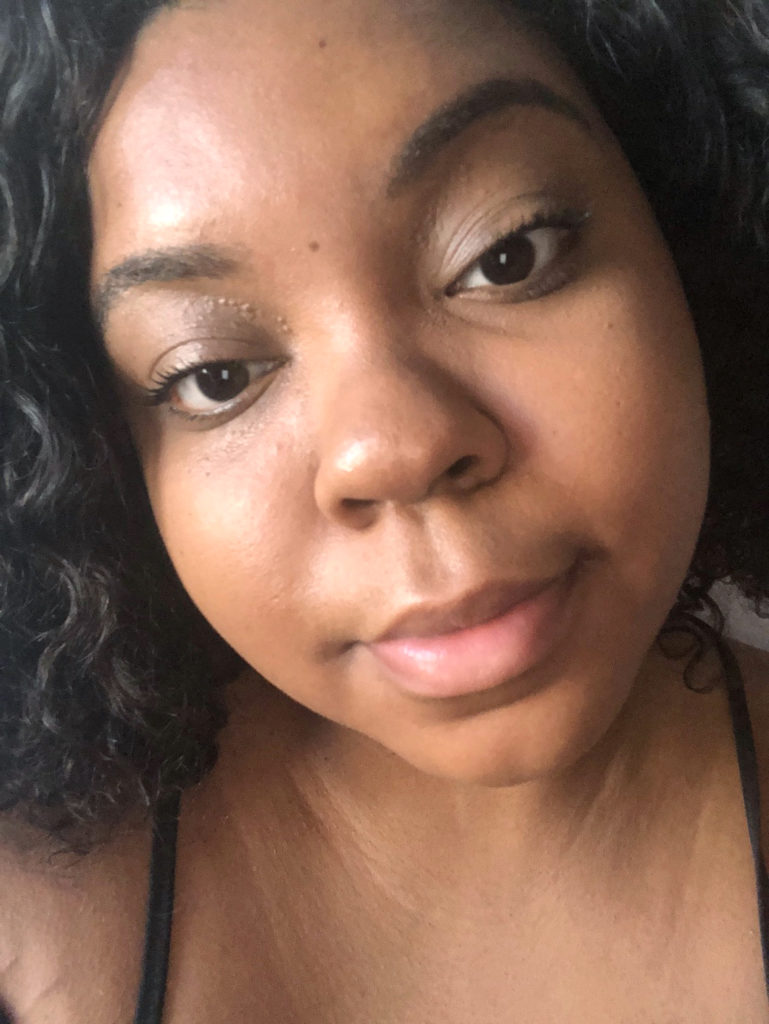 Overall, while I wasn't blown away by Glossier's first-ever mascara and won't be repurchasing it, I didn't feel cheated by its minimal effects. After all, the brand never boasted or claimed that this would give me the dramatic lashes I love, only a subtle enhancement of my own — and true to their word, that's what I got. If your tastes are the complete opposite of mine, then you might enjoy it. As for me, I'll stick to Too Faced's Better Than Sex. 
Shammara is the editorial assistant at The Financial Diet. When she's not copy-editing or writing about her financial woes, you can find her on Twitter sharing her thoughts on beauty and fashion trends and pop culture.
Like this story? Follow The Financial Diet on Facebook, Instagram, and Twitter for daily tips and inspiration, and sign up for our weekly email newsletter here.