Is It Worth It? Too Faced Better Than Sex Mascara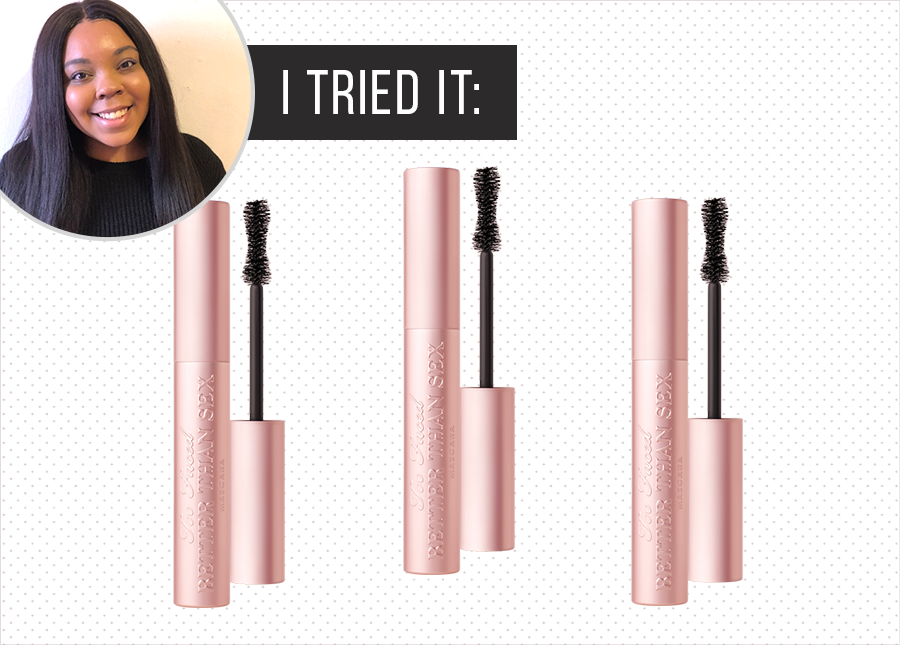 Ever wondered if those viral beauty and fashion items all over the internet were worth your money? I have, too — so, in this series, I'll be testing out some of those popular products to find out, "Is It Worth It?"
Mascara is one of the most important parts of any makeup look. Swiping some on your lashes instantly pulls everything together like a decorative bow on a present. I always jokingly call it an instant facelift because of how quickly it perks up your face. But as important as it is in any makeup routine, no two mascaras are the same. Some have a volumizing effect, while others thicken or lengthen — it all depends on the formula. Even then, no matter what it may be advertised to do, they don't always work on everyone the way they intend to. Results may differ from person to person, no matter how they're marketed.
Sometimes, though, a mascara comes along that works almost universally well for a vast array of consumers. Case in point: Too Faced's Better Than Sex mascara, a cult classic amongst beauty enthusiasts. It's so popular, in fact, one is sold every seven seconds (yes, seconds), according to The Cut. It's also the number one prestige selling mascara in America. Over the past two years, countless people (mainly fellow beauty writers) have recommended it to me. And beauty gurus on Youtube swear by it (Jackie Aina, in particular, is a diehard fan).
Despite how well-loved it is, I still didn't want to get too caught up in all of the fanfare surrounding Better Than Sex without trying it myself. I needed to know first hand whether it was as life-changing as people claimed. I take mascara seriously, seeing as how difficult it is to find one that works for me and my personal aesthetic, so there's nothing more exciting than finding one that works incredibly well. At $24 a pop, this mascara isn't the cheapest, but when you compare it to other prestige brands (Dior, Bobbi Brown, etc.), it's one of the cheaper options in that category. (There's also a travel-size version for $12). 
Just like everyone has a "type" when it comes to dating (even if you don't think you do), makeup lovers have one, too, when it comes to mascara. Mine has to gives my lashes a falsie-like effect without being too clumpy or wet. There's nothing more annoying than having to wait a week or two before a mascara reaches its prime before it starts looking great. In my opinion, those aren't tall orders to fulfill, but you'd be surprised by how many mascaras fail to deliver on either front.
Packaged in a cute glittery millennial pink tube (it's really, really adorable) with the cheekiest of names, the brush has an hourglass shape (directly inspired by Marilyn Monroe's figure) that allows you to load on a lot of color on your eyelashes without being overbearing. As I always do, I placed the wand at the bottom of my lashes and moved it upwards, as if combing the hairs — moving slow and steady so as to control how thickly the product went on. In the end, it only took me two applications to get the dramatic lashes (pictured below). I was instantly smitten.
Before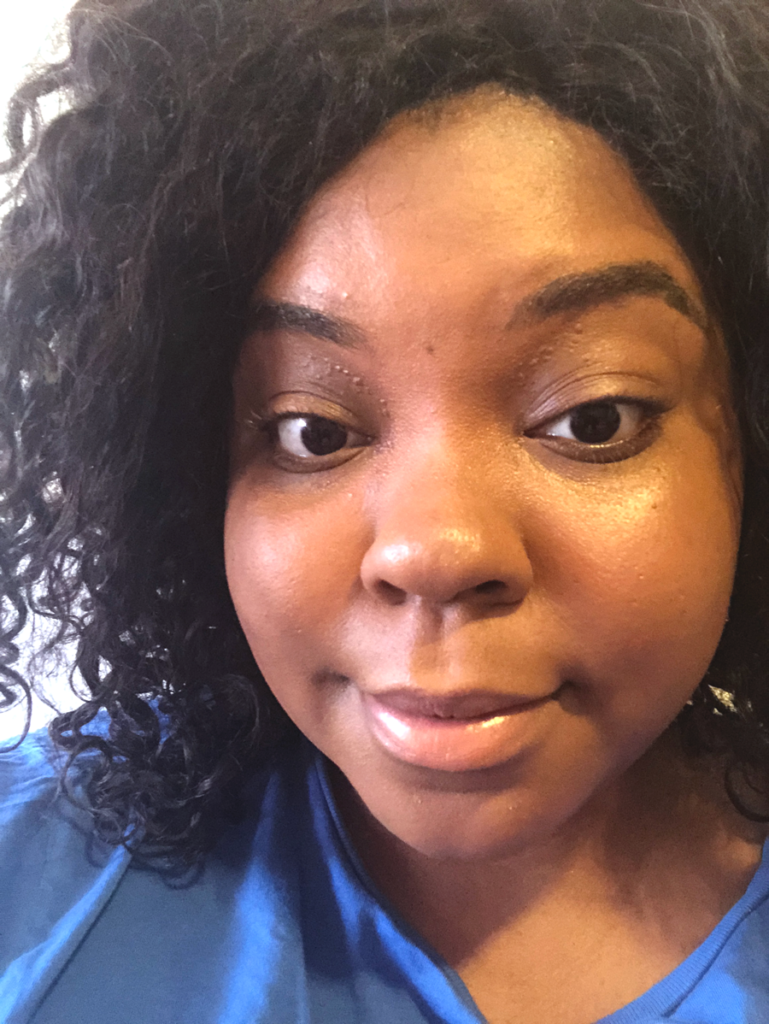 After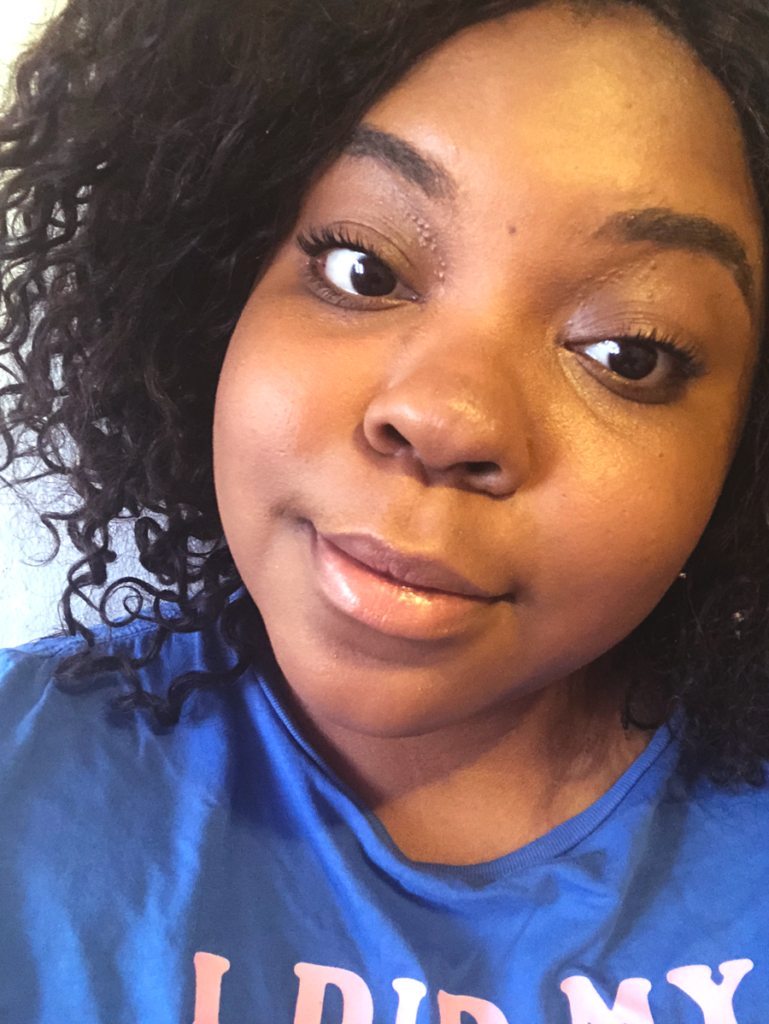 But I didn't stop there — I really had to put it to the test, so the second time trying it out, I did three coats just to see whether that would ruin things by making it spidery or clumpy — it didn't. The extra layer actually made it look like I had on modest faux lashes. The third time I wore it, I was officially in love. Now, it's a staple in my makeup rotation. The saying may go "don't believe the hype," but in this case, you should (in my opinion, of course).
Shammara is the editorial assistant at The Financial Diet. When she's not copy-editing or writing about her financial woes, you can find her on Twitter sharing her thoughts on beauty and fashion trends and pop culture.